Britain's royal family gathered on the balcony of Buckingham Palace on Saturday for Trooping the Colour, an annual ceremony celebrating the Queen's birthday.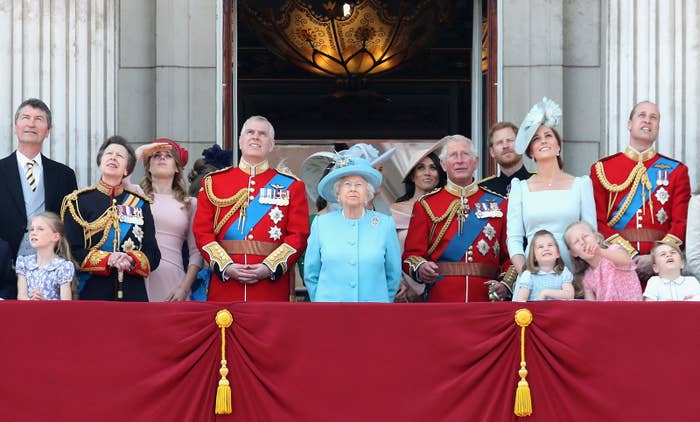 Of course, some of the youngest royals in attendance completely stole the show.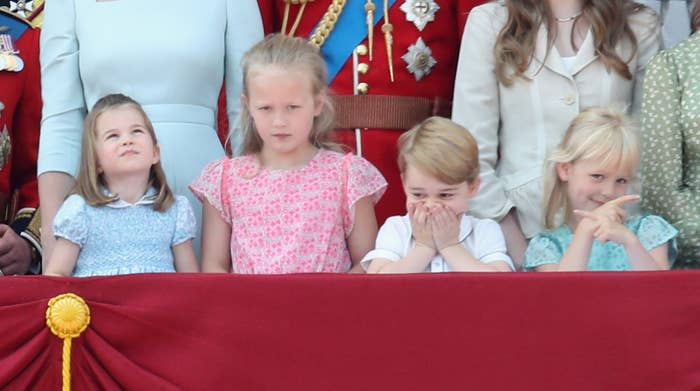 At one point, Prince George got shushed by his older cousin, Savannah Phillips, who covered his mouth with her hand to stop his chattering.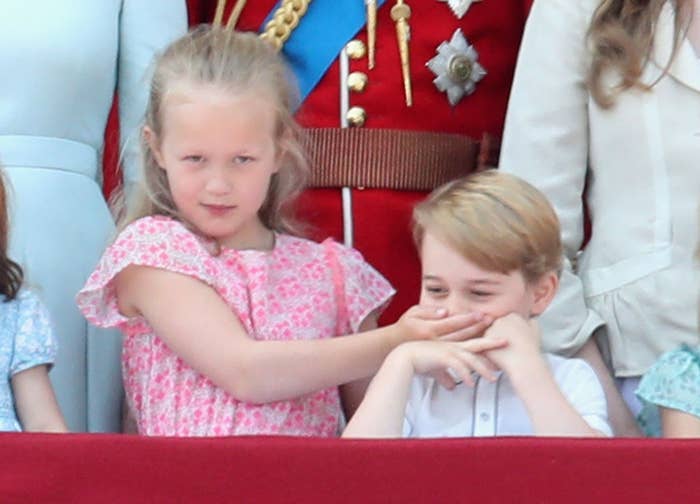 Sure, your little cousin will be king one day and you're a lowly 15th in line to the throne, but for now you're the boss.
People with cousins are relating hard to the moment.
And obviously, it's getting memed.
Fingers crossed that they play this GIF at George's future coronation.