Two men were stabbed to death on a Portland, Oregon train Friday night, and another man was injured, after they tried to intervene as a man shouted hate speech at two young women who appeared to be Muslim.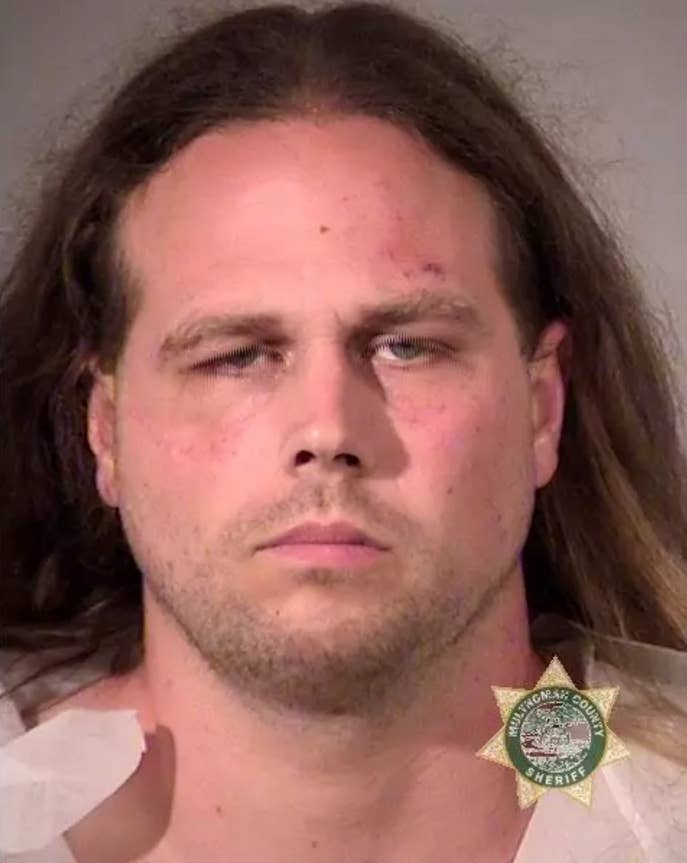 Christian is a known white supremacist who attended a right-wing "March for Free Speech" on April 29 in Portland, The Portland Mercury reported.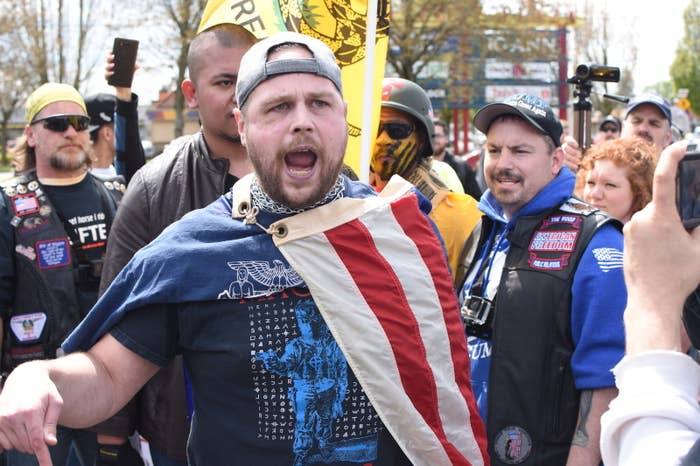 He brought a baseball bat to the march to assault left-wing protestors with, which was later confiscated by police.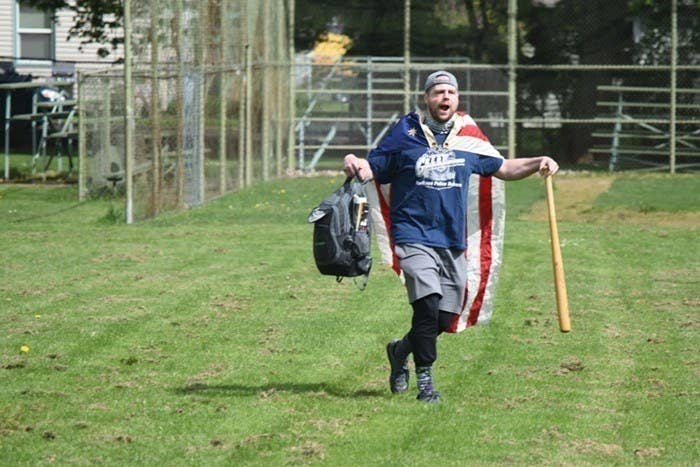 Throughout the march, he reportedly shouted racial slurs and "Hail Vinland," gave the Nazi salute, and raved about being a nihilist.
Christian posted frequently on Facebook, often expressing violently Islamophobic, anti-Semitic, and white supremacist views.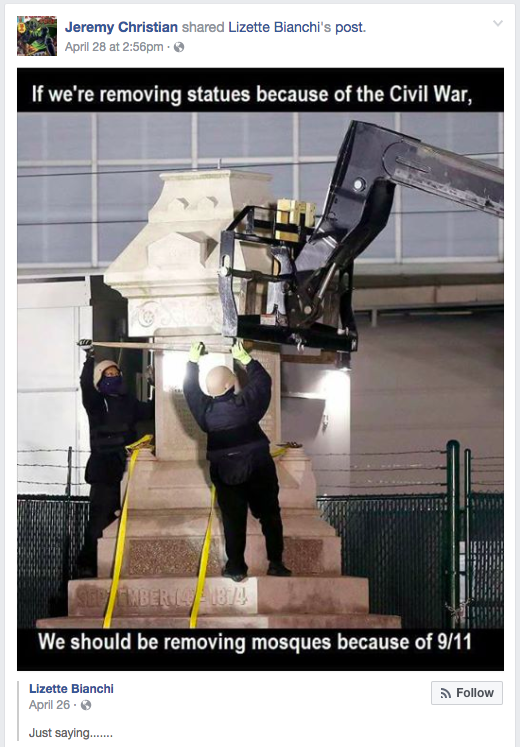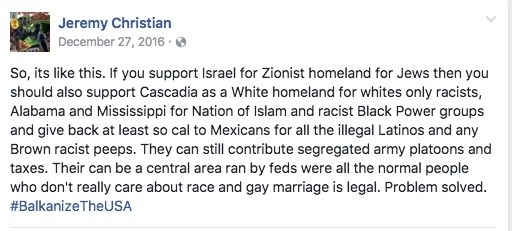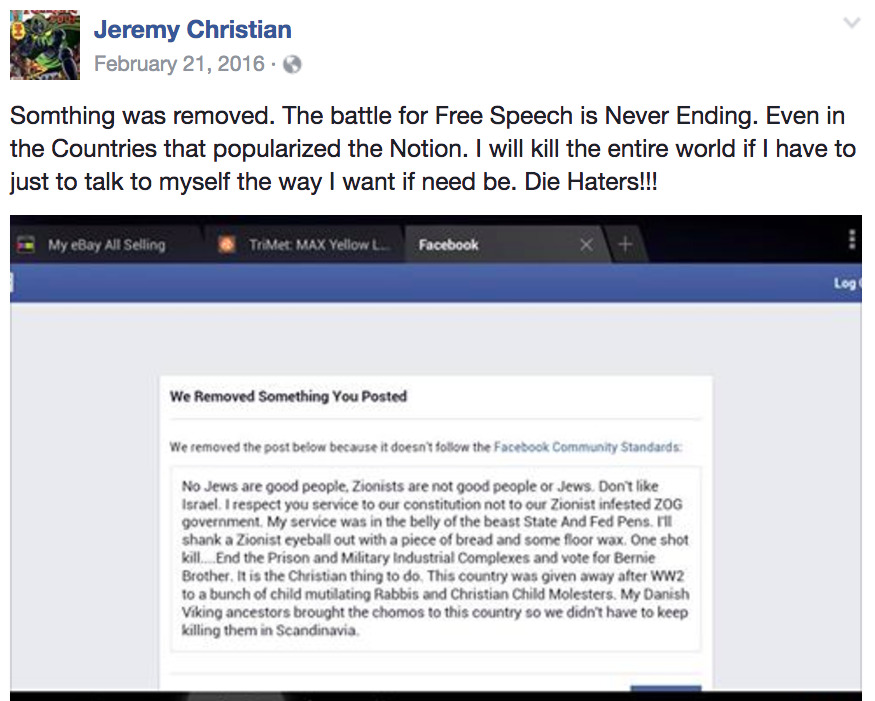 This past April, on the anniversary of the Oklahoma City bombing, Christian wrote a Facebook post praising bomber Timothy McVeigh as a "true patriot."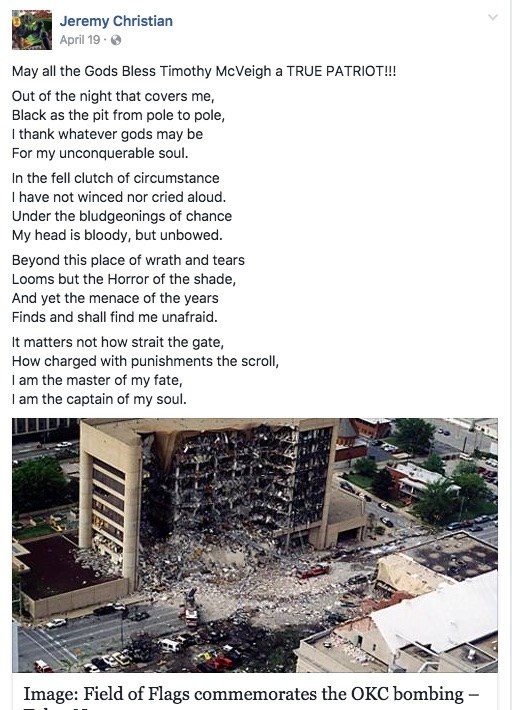 According to his posts, he was a passionate Bernie Sanders supporter who later supported, but did not vote for, President Trump. He frequently posted violent threats against Hillary Clinton and her supporters.


He also posted about free speech, gun rights, conspiracy theories, marijuana and — one of his most discussed topics — opposing circumcision.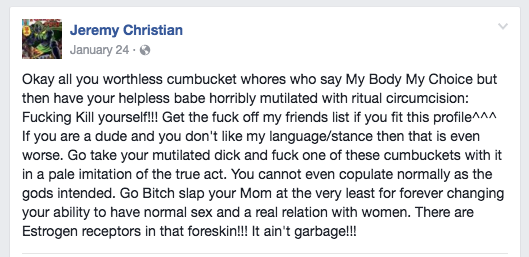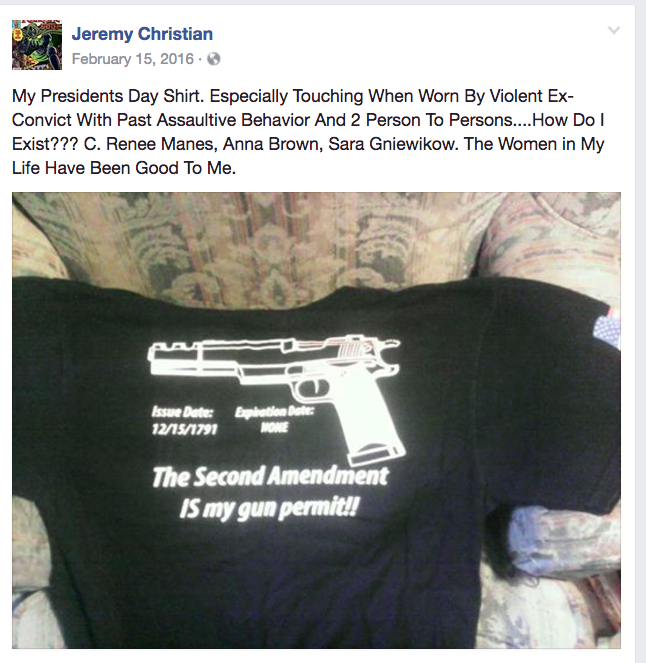 Christian has an extensive criminal record.
On Saturday, Christian's mother, Mary Christian, told HuffPost she did not know why her son would do attack the men.
"It's scary," she said. "I can't imagine he would do anything like this, unless he was on drugs or something. He's been in prison, he's always been spouting anti-establishment stuff but he's a nice person I just can't imagine."