PETA announced its new cat adoption ad campaign on Thursday, which it is calling "Grab a Pussy." The ads seem to be references to Donald Trump's "grab them by the pussy" comments that were revealed last week.
People are pissed.
PETA, which is no stranger to some pretty ~questionable~ ads, issued no apology and doubled down on defending it.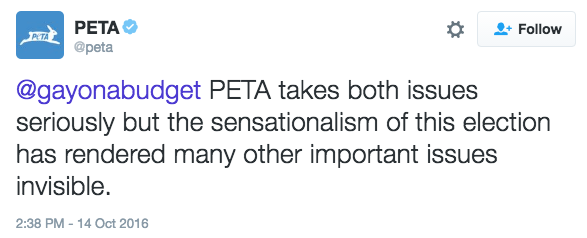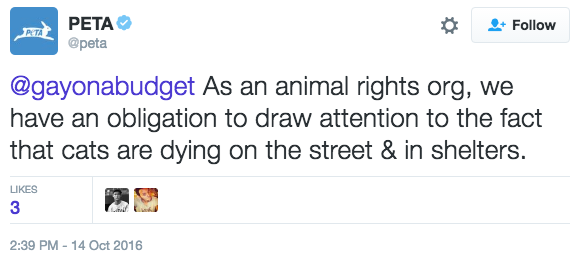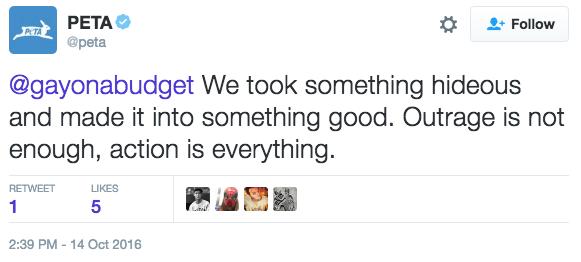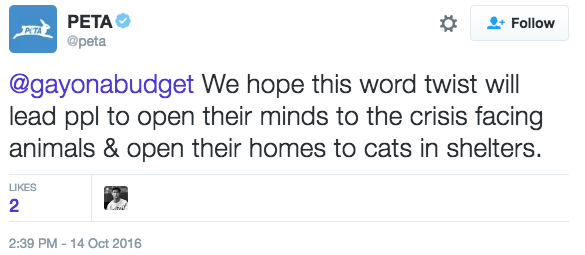 UPDATE
In a statement to BuzzFeed News, PETA President Ingrid Newkirk said:
"While companies that profit from abusing animals have multimillion-dollar ad budgets, we work to get the public's attention daily amidst a sea of distractions—in this case, by using a tongue-in-cheek reference to a phrase that's been dominating the media and rendering invisible many other important issues, including the fact that half of the more than 6 million animals who end up in shelters nationwide are euthanized for lack of good homes.
"Only cat-haters, internet trolls, and those who are so ultra-sensitive that they've forgotten how to laugh could complain about creating an uptick in adoptions.
"We've had enthusiastic support from shelters and animal-control agencies, which are cheering us on with the knowledge that when no one remembers to help animals, they don't get helped. Sticks and stones may break homeless animals' bones—but at least in this case, words can really help them."