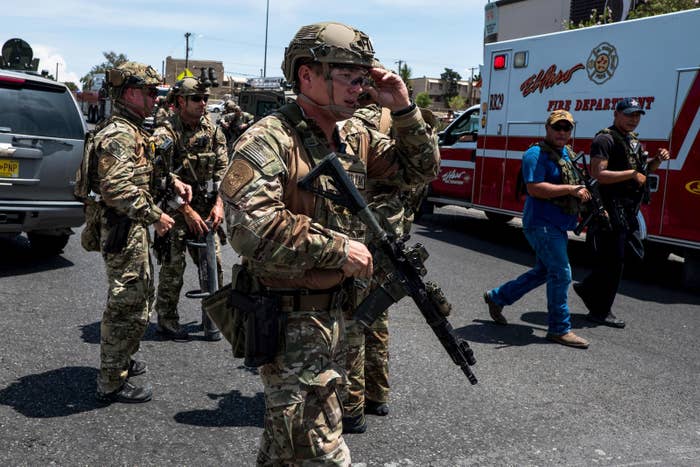 At least 22 people were killed Saturday afternoon in a shooting at a Walmart in El Paso, Texas, that federal prosecutors said they are investigating as a hate crime and an act of domestic terrorism.
City officials said in a press conference on Sunday that 20 people had been killed in the shooting, and more than 20 were injured. The CEO of Del Sol Medical Center, which treated 11 victims, said Monday in a press conference that two more patients had died of their injuries at the hospital.

State officials are charging the gunman with "capital murder, and so he is eligible for the death penalty. We will seek the death penalty," El Paso District Attorney Jaime Esparza said Sunday.

The suspected shooter was identified as 21-year-old Patrick Crusius. El Paso Police Chief Greg Allen said the suspect surrendered to officers who approached him and that no law enforcement personnel fired their weapons during the incident.

Allen said that officials believe a manifesto posted online that was filled with anti-immigrant and white supremacist rhetoric — and praise for the Christchurch, New Zealand, shooter — came from the gunman.
"From the manifesto that we first saw, we have to attribute that manifesto directly to him. Based on that information in that manifesto, that's where that came from. And so we're going down that road; it's beginning to look more solidly like that's the case," Allen said.

"We are also treating this as a domestic terrorist case. There's a statutory definition of domestic terrorism," US Attorney John Bash said. "This meets it. It appears to be designed to intimidate a civilian population, to say the least. We're treating it as a domestic terrorism case, and we're going to do what we do to terrorists in this country, which is deliver swift and certain justice."

As officials scrambled to understand the extent of the shooting, social media became filled with false rumors and inaccurate information. Platforms are removing content from their sites in response to hoaxes and misinformation.

"We're proactively removing content that violates our policies, and will be engaged with law enforcement as appropriate," a spokesperson for Twitter told BuzzFeed News.

A spokesperson for Facebook said content that "praises, supports, or represents the shooting" or the shooter will continue to be removed.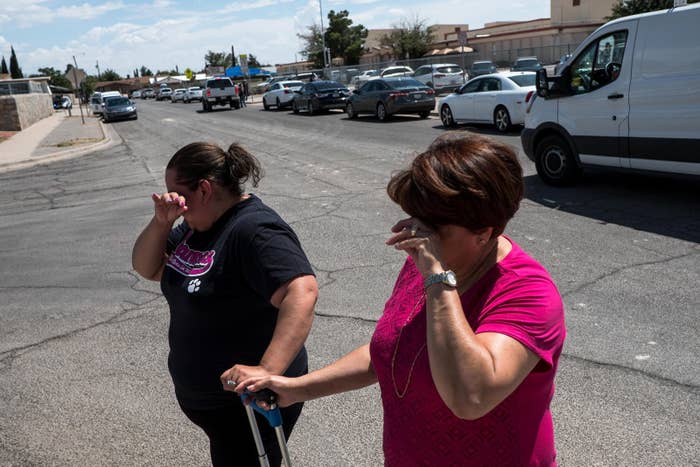 A spokesperson for Collin County's community college confirmed the suspect attended the school through spring 2019 and that the school is "prepared to cooperate with state and federal authorities."

The Walmart was packed at the time of the shooting, with estimates between 1,000 and 3,000 shoppers and an additional 100 employees at the store.

Ryan Mielke, a spokesperson for University Medical Center of El Paso, told the AP two of the injured were 2 and 9 years old.
"It tears me up," said El Paso Mayor Dee Margo on CNN. "It is a tragedy beyond tragedies and I'm just torn up about it."
He said in a tweet he was "devastated by the tragic events unfolding in our City. Our hearts go out to the victims and gratitude to our first responders."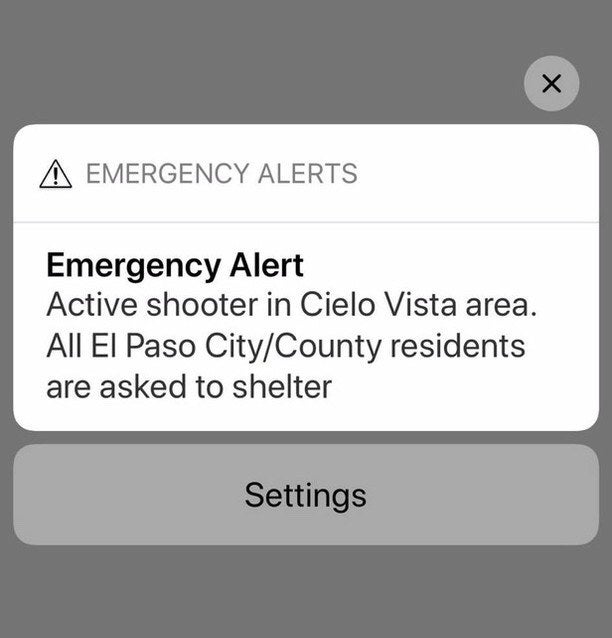 Kati Jones, 27, told BuzzFeed News she was in the Cielo Vista Mall adjacent to Walmart when she got an alert on her phone saying there was an active shooter in the area. She ran into a clothing store, where she hid with several people who also looked up what was happening on their phones, until she was able to leave and drive home.
"Even driving home, you could see people running to their cars," she said. "Other people hid in nearby stores and bathrooms."
Jones said she stayed on FaceTime with her husband the whole drive home and is "still pretty shaken up about it."
"I didn't think something like this would ever happen to me, and especially not here in El Paso," she said. "I got to go home and hug my family. Others didn't."
Joshua Harder, 22, told BuzzFeed News his close family friend Sylvia Saucedo was there with her children when the shots rang out. In a group chat, she sent him a video in which gunfire can be heard.
"She was hiding under the table with her children at the McDonald's," Harder said. "They were evacuated at the time when everyone else was and made it out safe and unharmed."

Harder said this experience just "goes to show anything can happen to anyone."
"I'm just hugging my family members a little tighter right now, thankful we're all OK," Harder said.
Ray Espinoza, 22, told BuzzFeed News he was at his job at Finish Line, an athletic-shoe store in the mall, when the shooting began.
"We had sold some shoes to a lady and her kids and she left, and not even 30 seconds later, she came back in running and screaming with her kids in Spanish, saying, 'He has a gun, help me,'" Espinoza said.
He shut the gate to the store and hid in the stockroom with his coworkers and some customers until police evacuated them. During the lockdown, he took video of police running through the mall with guns.
Espinoza said he's "very upset" about the "senseless killing."
"It was very frantic, only because you wouldn't expect this, so no one really was actually understanding what was happening until the police came in screaming with their guns out," he said.
The Walmart and mall were filed with families, and many turned to social media to document the mayhem. In a series of snaps, one woman recorded fleeing with her three children and urging them to run through the mall and parking lot.
"Let's go, let's go home, run mamas. Come on, mamas," the woman says on Snapchat.
"Oh my god, run, mamas, run! Run, run, run!"
"What happened?" one young child asked the woman.
"I don't know," she responded.
The FBI and Bureau of Alcohol, Tobacco, Firearms and Explosives are assisting authorities.

Presidential candidate Beto O'Rourke, who has represented El Paso as an elected official, said he'll leave the campaign trail to return home. "We know that it is a lot of injury, a lot of suffering in El Paso right now. I'm incredibly saddened. It is hard to have to think about this. But El Paso is the strongest place in the world."

Specialist Glendon Oakly, a man who was shopping in a mall at the time, told MSNBC he heard the gunshots and said his "heart's still beating fast."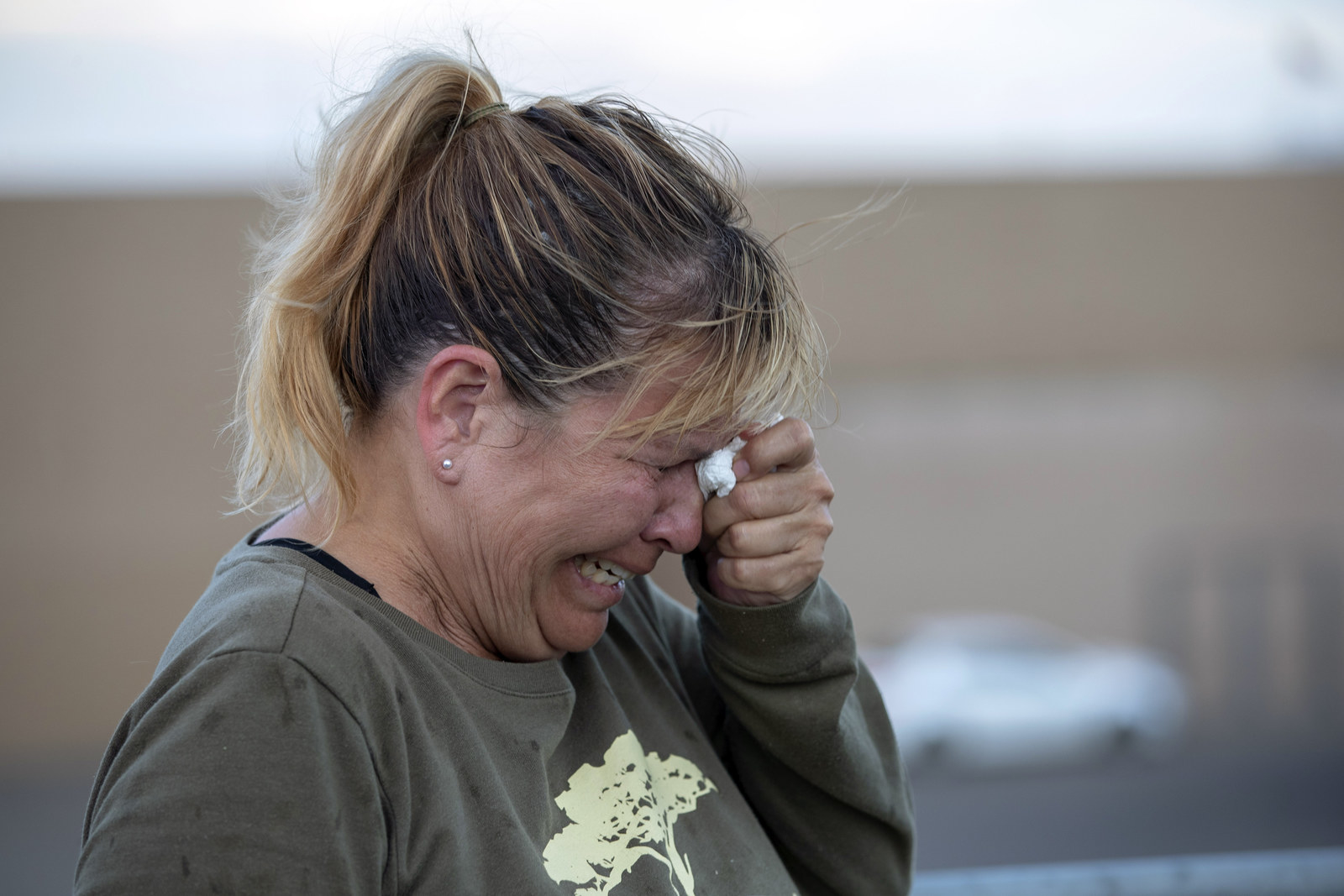 "I heard 'pop, pop,'" he said.
Oakly said he and several people ran toward the parking lot to escape the shooting, and he tried to help several kids who didn't appear to be near their parents.
"I tried to pick up as many of them as I could and run out," he said. "But they were so anxious, they were jumping out of my hands, so wasn't much I could do, so I just made my way out.
"I just hope nothing happened to the kids," he added.
"I was in a store," Oakly told CNN. "A little kid ran in there and said there was an active shooter in Walmart, but we didn't pay attention because he was a little kid.
"I heard two gunshots, saw people running around screaming.
"I'm in the military. I'm thinking I'm the only one with a weapon, legally carrying; I see a whole bunch of kids running without their parents.
"I picked up three kids," he said. "I made it out safe. I just wanted to get those kids out of there.
Walmart said in a statement it was working with authorities: "We're praying for the victims, the community & our associates, as well as the first responders."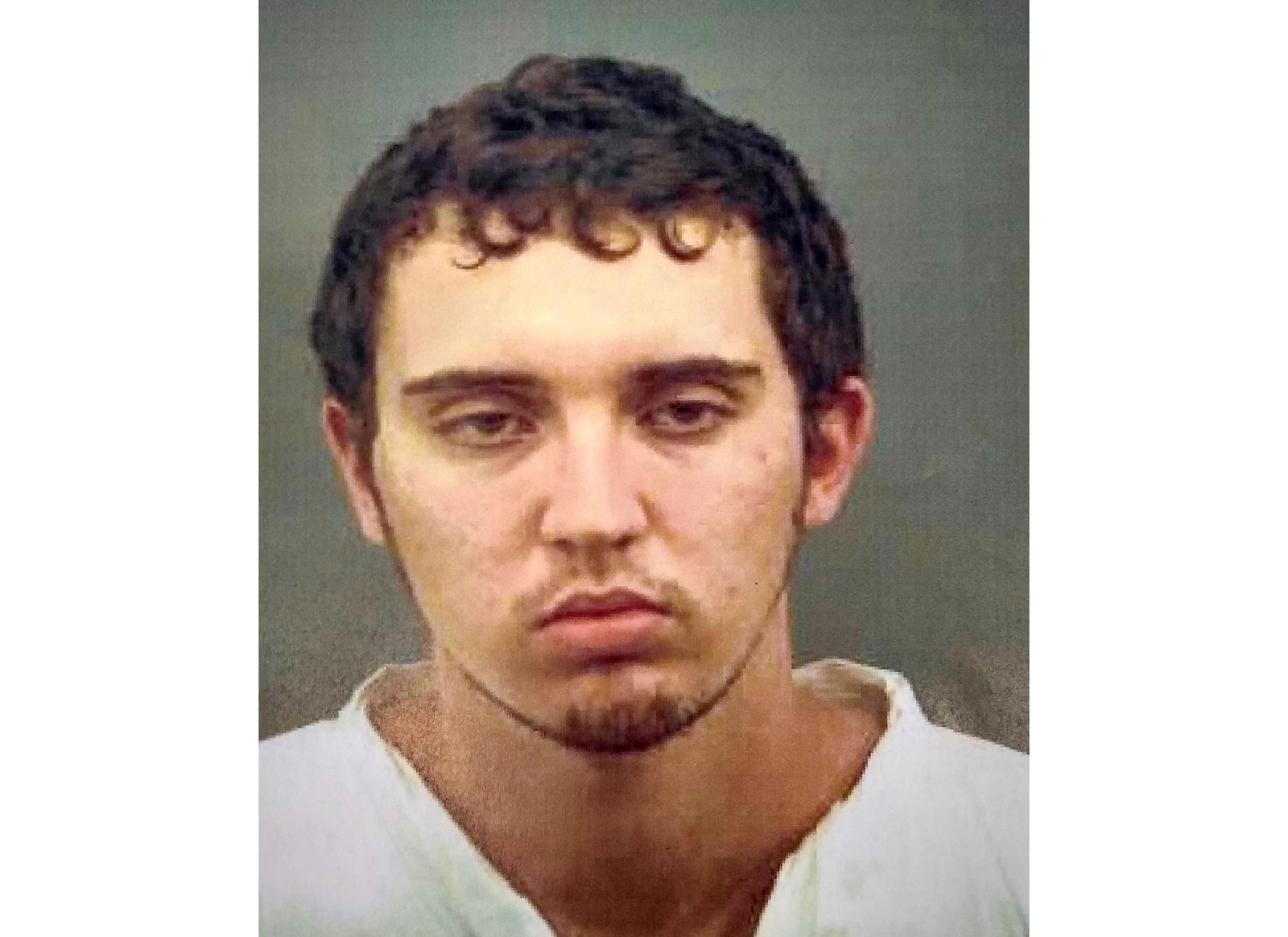 Three Walmart employees took refuge at a nearby Landry's Seafood House, restaurant manager Oscar Collazo told CNN. The women appeared "shook up" but not injured.
Landry's had already gone on lockdown, he said, but opened its doors when the employees ran there.
"We never thought it would be so close to us this time," Collazo said. "You see on the news all the time, but you don't think it could happen here until it does."
President Donald Trump also tweeted about the tragedy.
"Today's shooting in El Paso, Texas was not only tragic, it was an act of cowardice. I know that I stand with everyone in this Country to condemn today's hateful act. There are no reasons or excuses that will ever justify killing innocent people."