At least one person was killed on Saturday in Charlottesville, Virginia, when a car mowed down a group of anti-racist protesters demonstrating against a white supremacist rally.
The car crash came after violent scuffles between the opposing groups of demonstrators, which prompted Virginia officials to declare a state of emergency.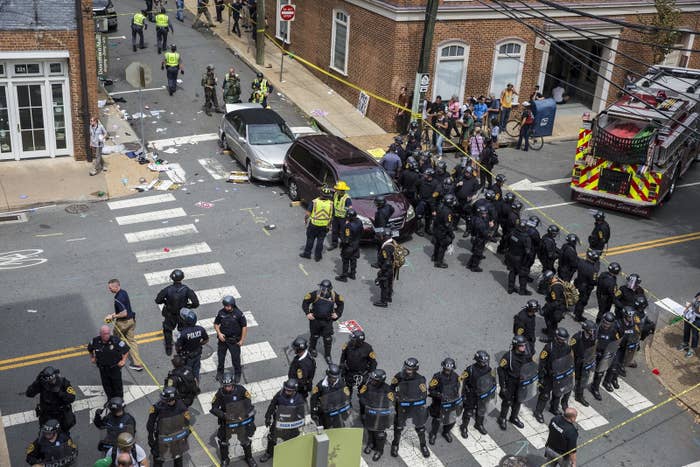 Saturday's events came after hundreds of white supremacists held a torchlit rally at the University of Virginia and chanted Nazi-linked slogans on Friday night.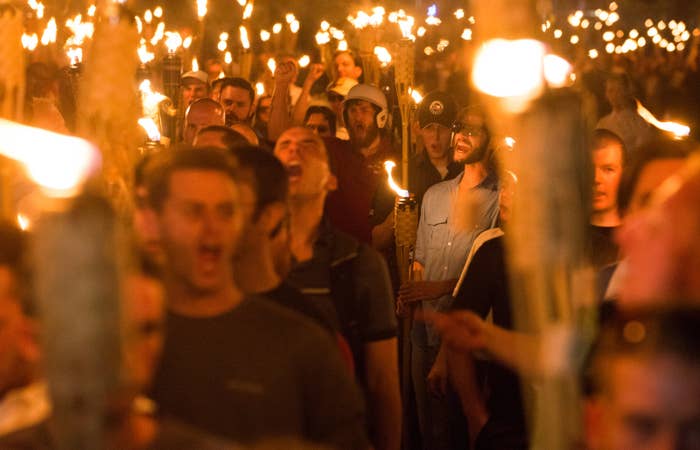 In a press conference from his golf club in New Jersey on Saturday afternoon, President Trump failed to condemn white supremacists by name, instead criticizing what he said was "hatred, bigotry, and violence on many sides."
"We condemn in the strongest possible terms this egregious display of hatred, bigotry, and violence on many sides — on many sides," Trump said.
"It's been going on for a long time in our country. Not Donald Trump. Not Barack Obama. It's been going on for a long, long time. It has no place in America," he said.
Hours later Trump offered condolences to the victims of the crash, tweeting that it was "so sad." He also offered condolences to the families and colleagues of two state police officers who died when their helicopter crashed.
"No matter our color, creed, religion, or political party, we are all Americans first," he said. "We love our country. We love our God. We love our flag. We are proud of our country. We're proud of who we are.
"So we want to get the situation straightened out in Charlottesville and we want to study it and we want to see what we're doing wrong as a country, where things like this can happen," he said.
Vice President Mike Pence tweeted his condolences for the victims, but also did not condemn white supremacists by name.
Prior to the press conference, Trump tweeted a vague statement, denouncing "hate" and "violence" without specifically condemning white nationalists...
...which white nationalist leader Richard Spencer then retweeted, suggesting Trump was actually condemning anti-fascist protesters.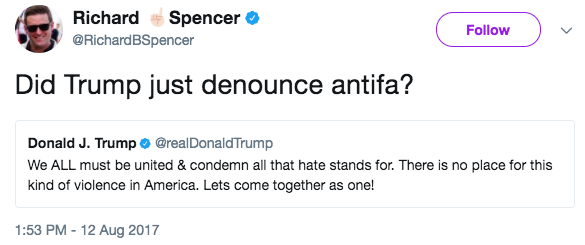 "The problem with vague condemnations of hatred is they allow hate groups to interpret the condemnations as they see fit," said CNN's Jake Tapper, referring to Spencer's tweet.
Many people denounced the president's comments for his failure to specifically condemn white supremacy.
Former vice president Joe Biden tweeted out this short message:
Republican Sen. John McCain condemned the "white supremacist" attack.
As did Florida's Republican Sen. Marco Rubio.
Republican Gov. Chris Christie also spoke out.
Sen. Cory Gardner, the chair of the National Republican Senatorial Committee, was among those calling on the president to "call evil by its name."
Republican Speaker of the House Paul Ryan said, "White supremacy is a scourge. This hate and its terrorism must be confronted and defeated."
Republican Sen. Orrin Hatch tweeted, "My brother didn't give his life fighting Hitler for Nazi ideas to go unchallenged here at home."
Republican Congressman Ryan Anthony Costello gave a statement in which he condemned white nationalists.
Texas Sen. Ted Cruz, a Republican who ran against Trump in last year's presidential primary, called on the US Department of Justice to investigate the deadly car crash in Charlottesville.
And Republican Sen. Rob Portman tweeted that what happened in Charlottesville was "domestic terrorism," adding, "We must all condemn hatred and white nationalism."
The attorney general of Virginia explicitly called out Trump, saying that the violence in Charlottesville was "not the fault of 'many sides.' It is racists and white supremacists."
Nancy Pelosi, the House Democratic minority leader, also tweeted:
Virginia Republican Congressman Dave Brat, who earlier released a statement condemning the violence, tweeted again later on Saturday night.
Trump's "on many sides" comment, and his delay in mentioning the victim of the car crash, enraged many people on social media.
"Someone died because of ONE, easily identifiable, self-titled 'side,'" actress Natalie Morales tweeted.
Some people described Trump's "on many sides" remark as a dog whistle to his white supremacist supporters.
And many pointed out the irony that Trump, who frequently criticized his opponents for not saying "radical Islamic terrorism" during the campaign, would not definitively condemn white supremacy.
"Anyone who cannot name our enemy is not fit to lead this country," Trump told a Florida rally in September, referring to so-called radical Islamic terrorists.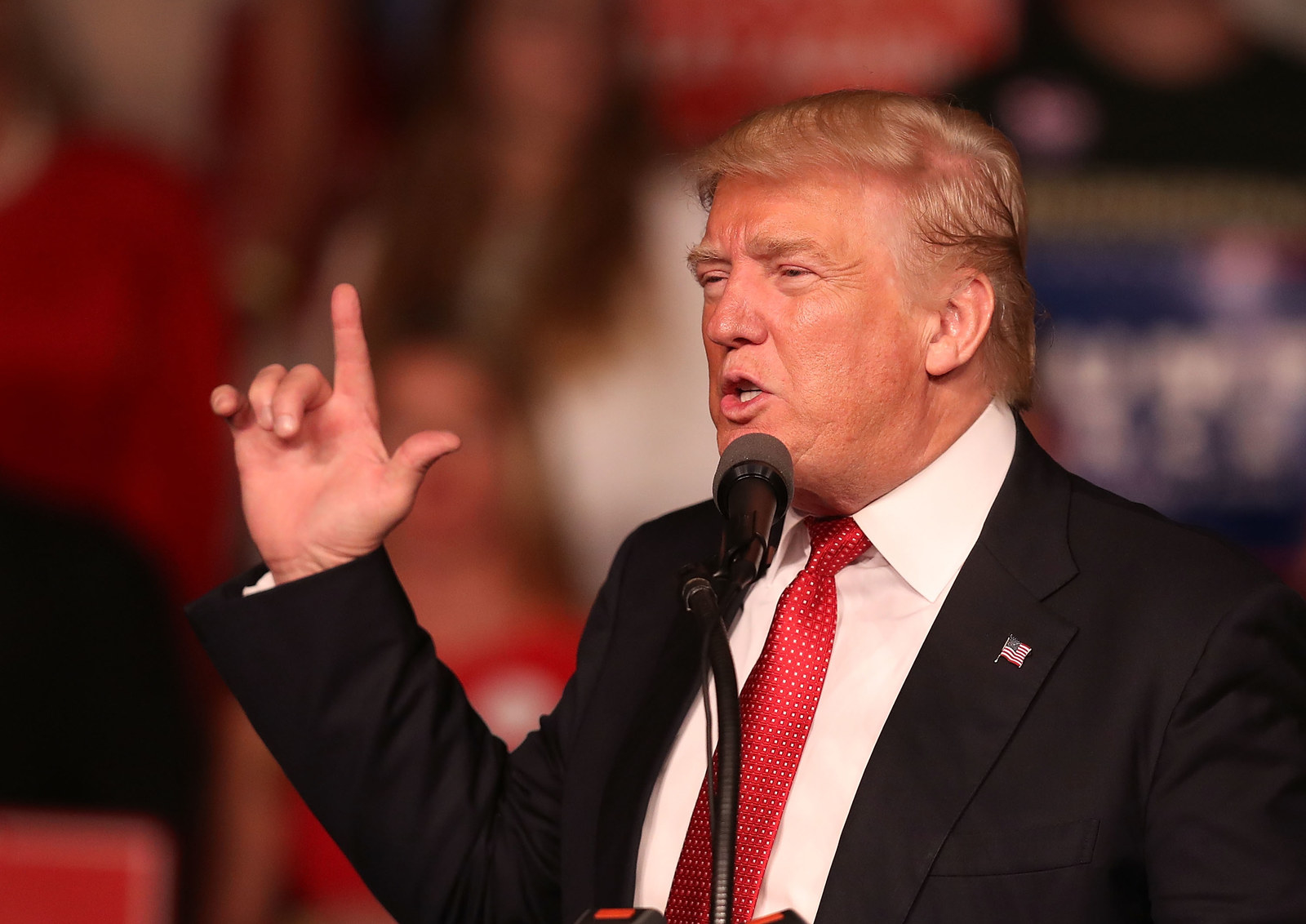 "Nazis are marching in your name, emboldened by your policies and rhetoric," tweeted University of Pennsylvania professor and researcher Matt Blaze. "We need more than generic, bland platitudes, Mr. President."