Leading up to Tuesday night's vice presidential debate, a ~shocking new scandal~ is rocking Twitter. A lot of people think Tim Kaine is in an open marriage, due to a screenshot of a tweet that's been making the rounds.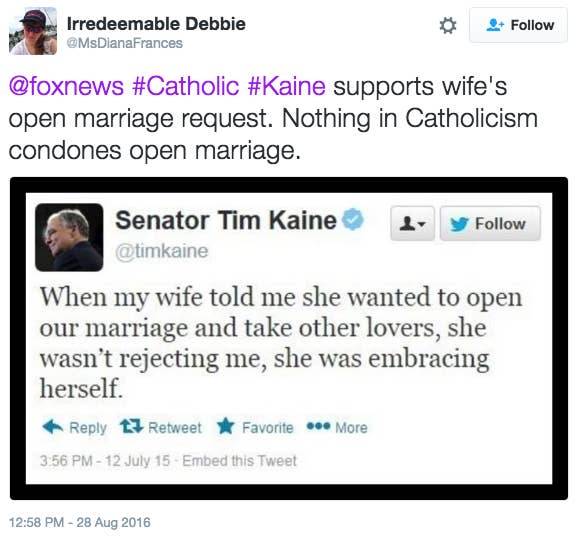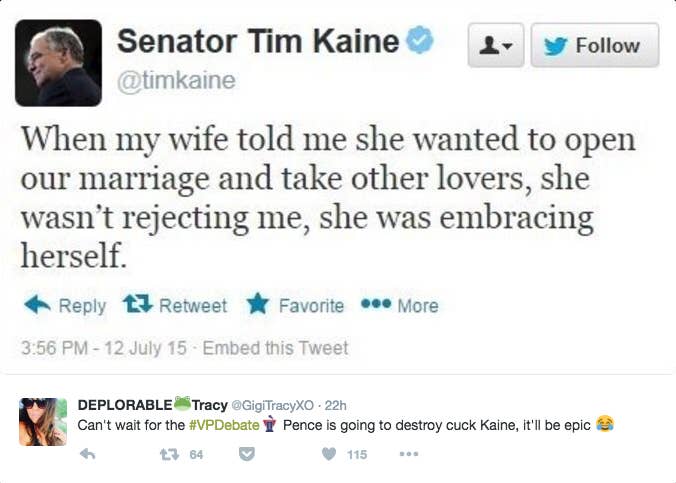 Spoiler alert: The tweet is fake.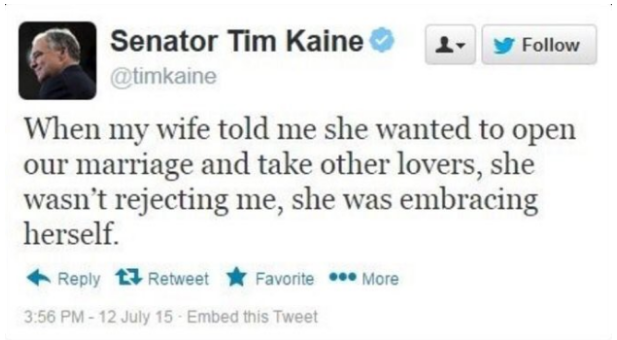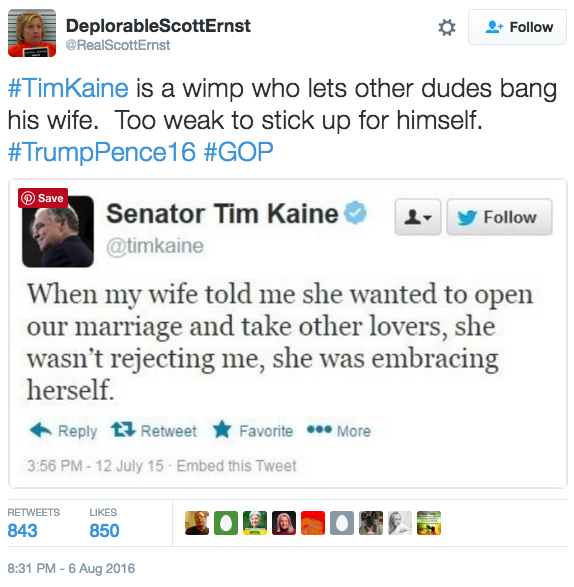 It gained serious traction when it was posted on Prntly on Aug. 8, a site the Washington Post has described as a "pro-Trump fake news website" with "no editorial process."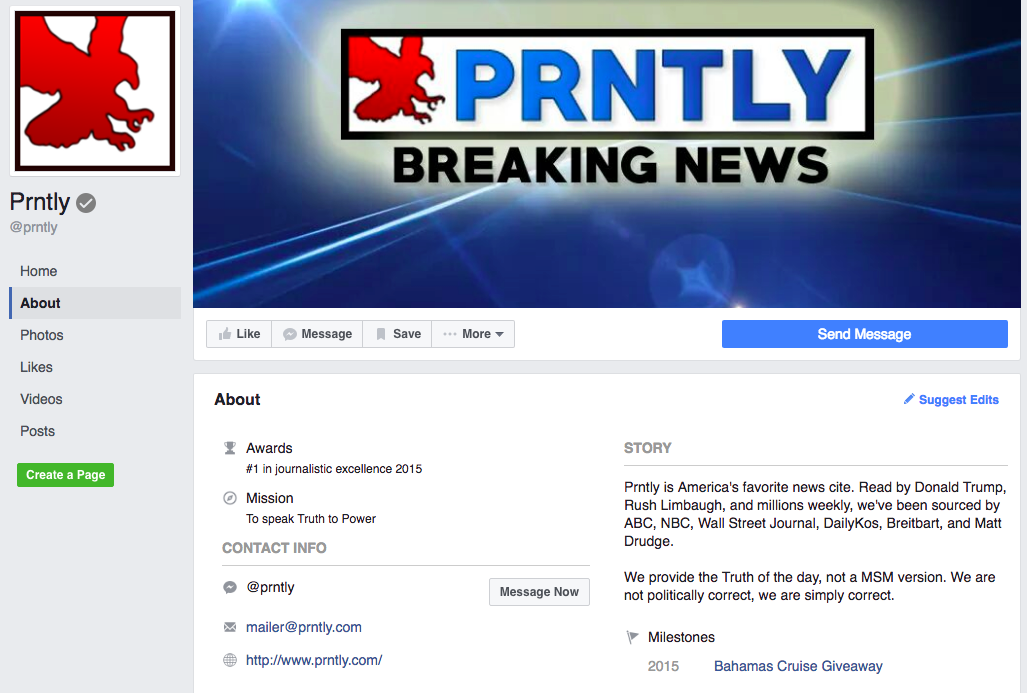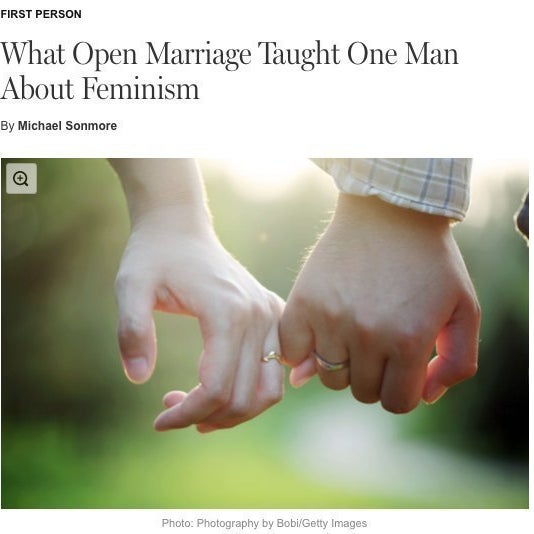 (Which was not written by Tim Kaine.)