While boarding a plane to Texas Thursday to visit immigrant children separated from their parents as a result of her husband's policy, first lady Melania Trump wore a jacket that said "I REALLY DON'T CARE, DO U?"
The jacket, which costs $39 and is from Zara, was first noticed by the Daily Mail and later confirmed by CNN.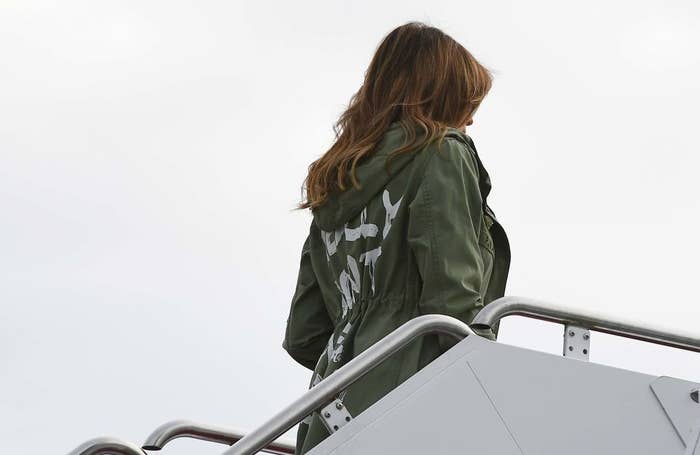 The jacket is no longer available online.
Trump wore the jacket while boarding the plane at Andrews Air Force Base in Maryland Thursday.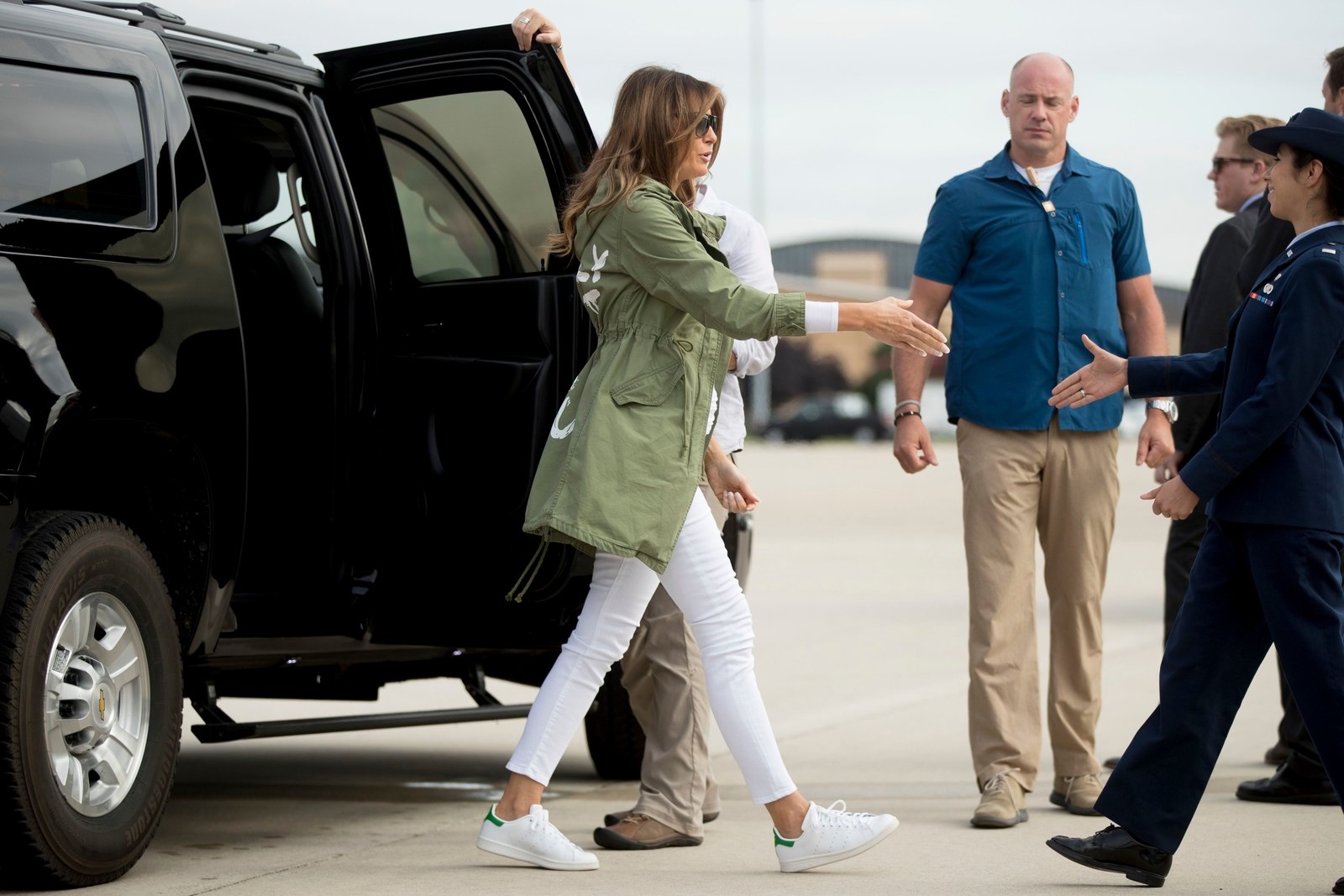 She removed the jacket before getting off the plane in Texas.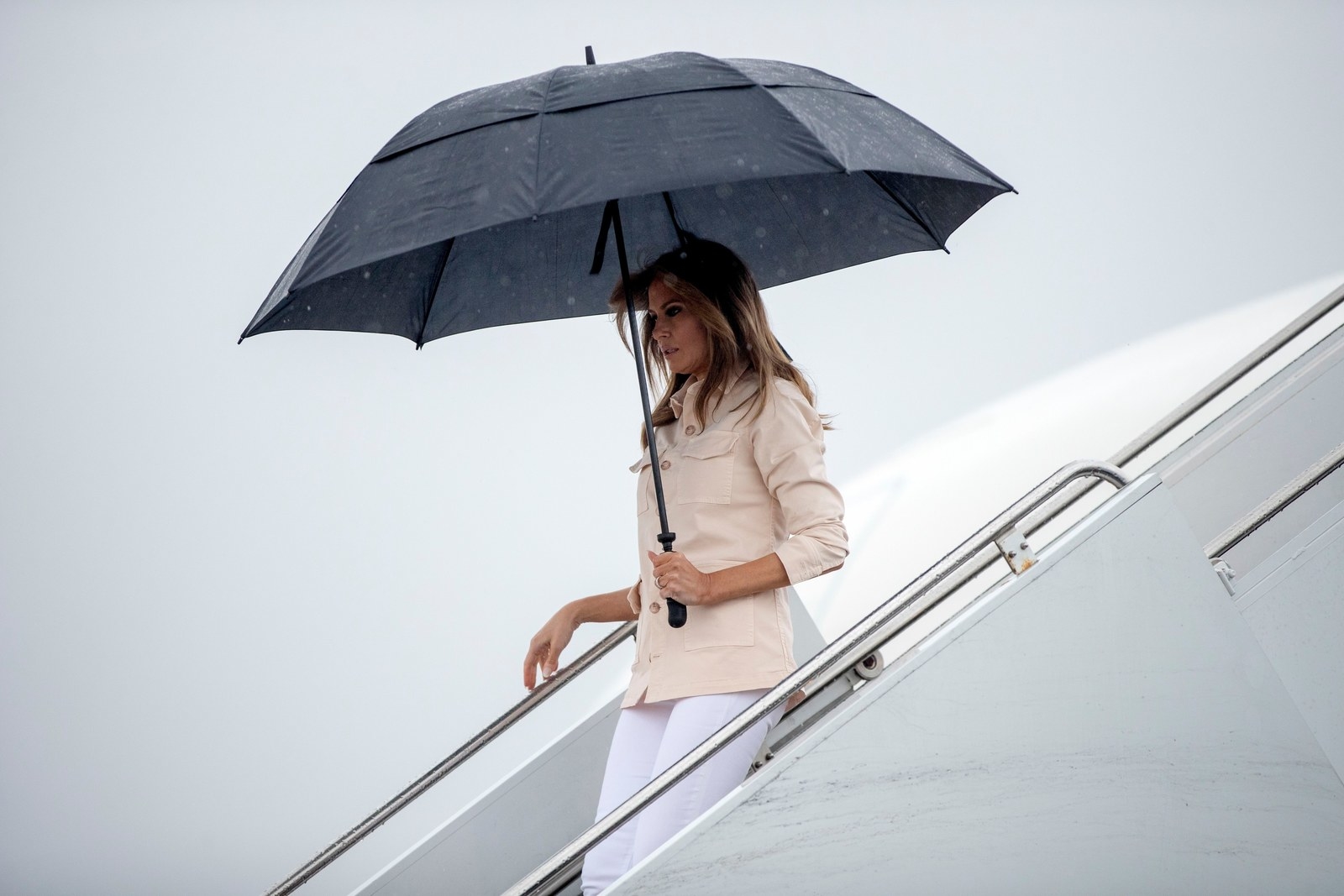 Stephanie Grisham, spokeswoman for the first lady, told BuzzFeed News, "It's a jacket. There was no hidden message."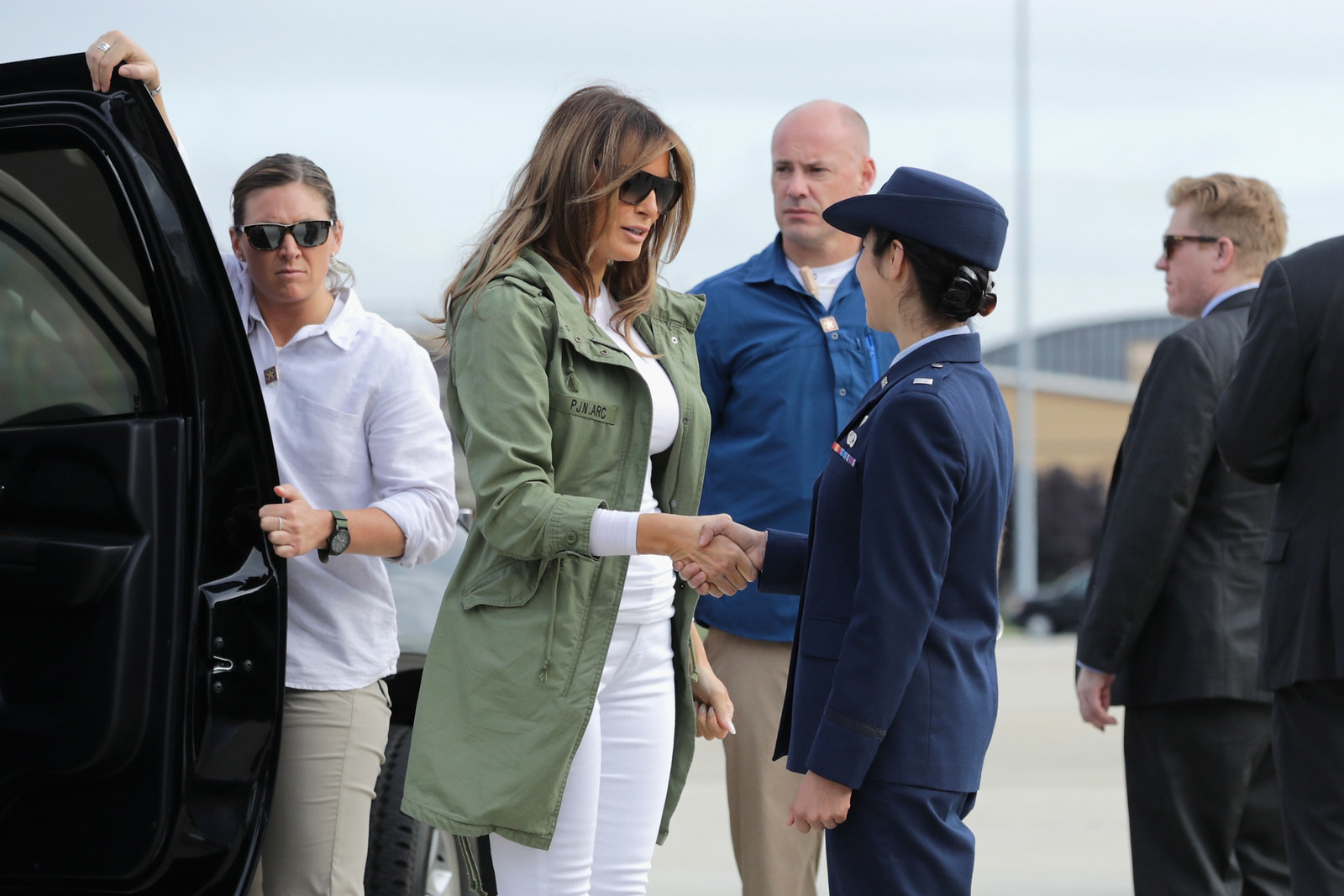 "I hope the media isn't going to choose to focus on her wardrobe. (Much like her high heels last year)," Grisham said.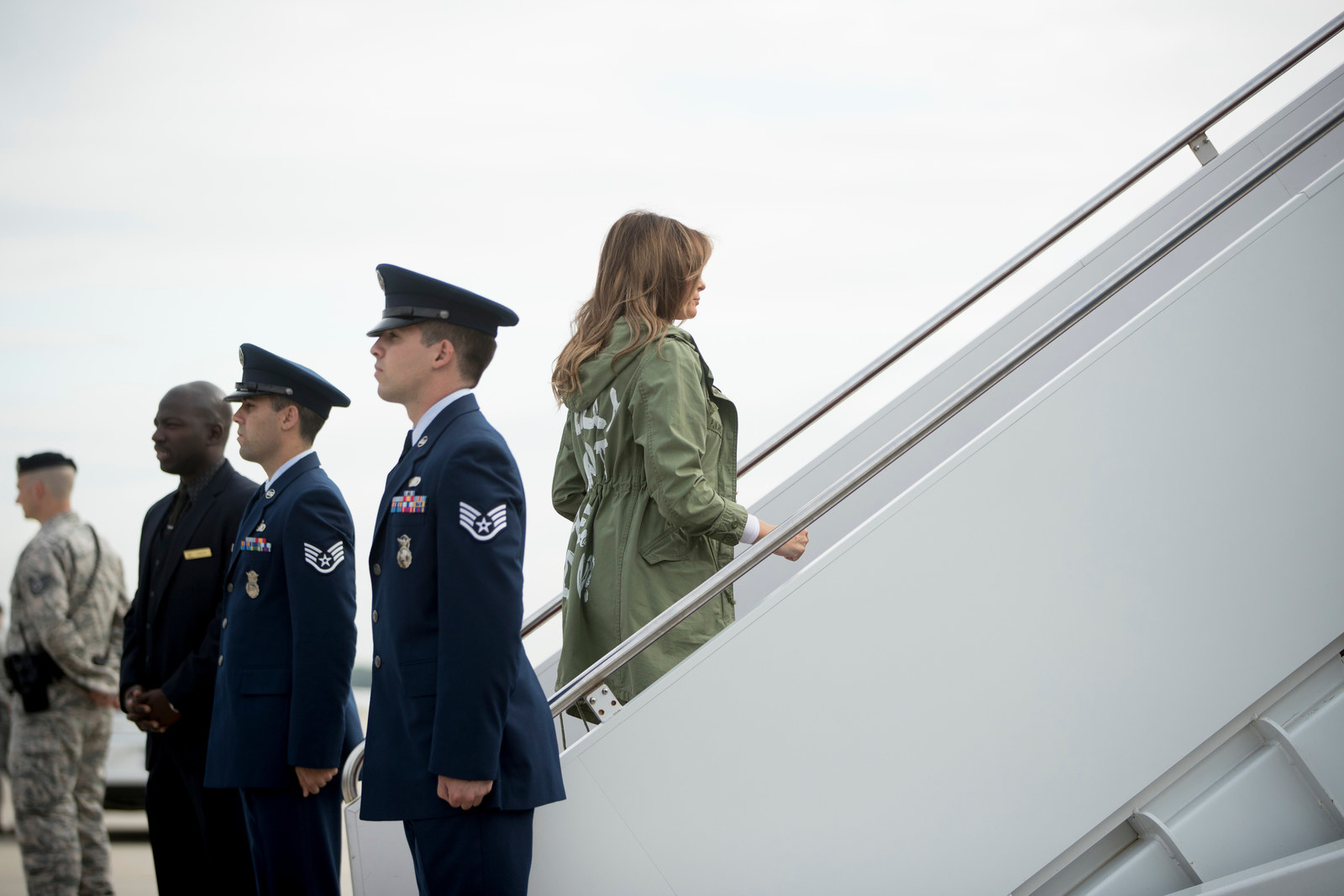 Last year, the first lady was criticized for wearing stilettos on her way to Texas after Hurricane Harvey.
For their part, Zara said it had no comment on hoopla.
But even hours after the jacket had consumed the news cycle surrounding her visit, the first lady either didn't get the memo, or just...really didn't care.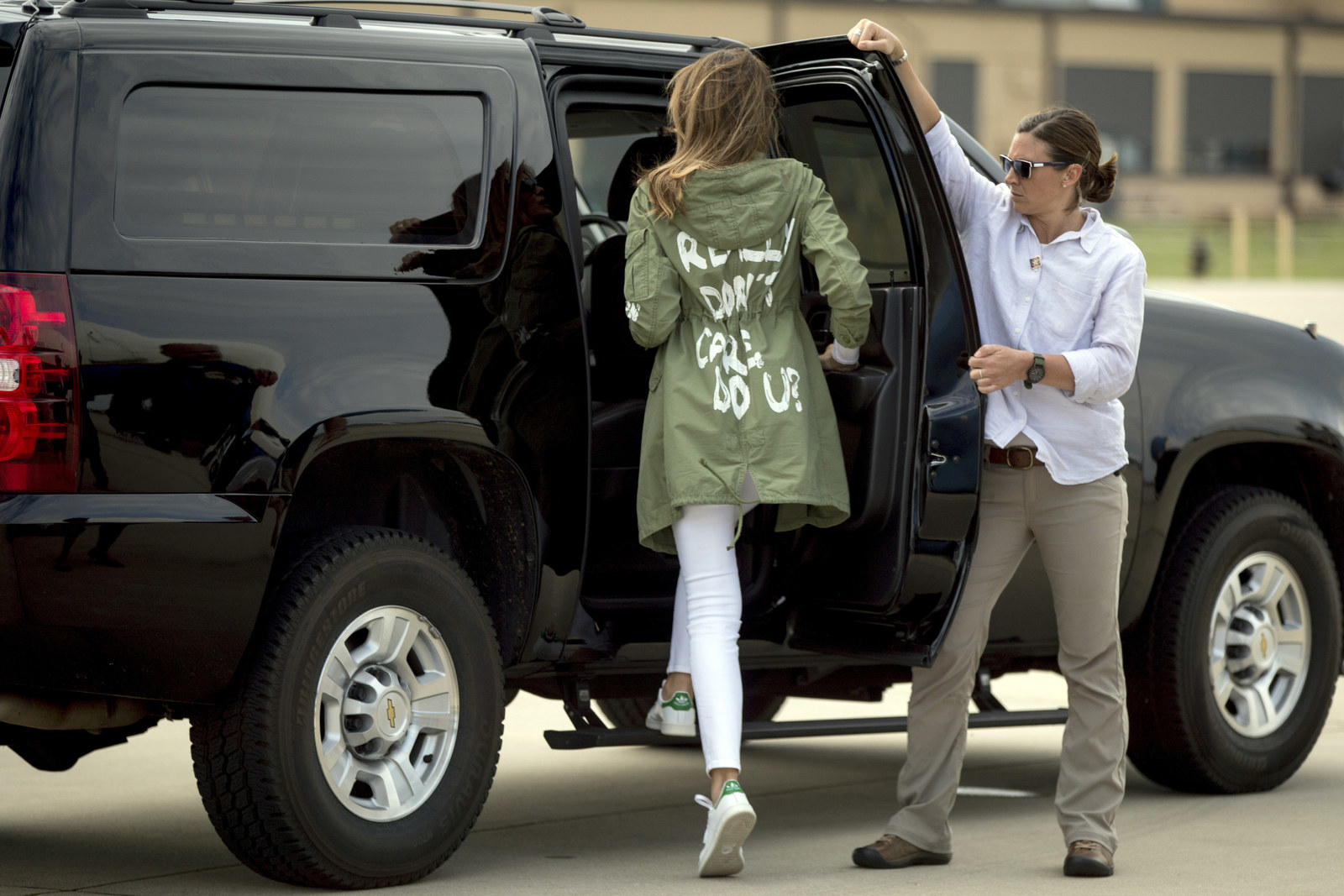 And despite Melania's spokeswoman insisting it was "just a jacket," the president had another explanation, tweeting that the message "refers to the Fake News Media."
Melania Trump's visit to the border facility on Thursday was not publicly announced in advance, and it seemed to have been planned separately from her husband.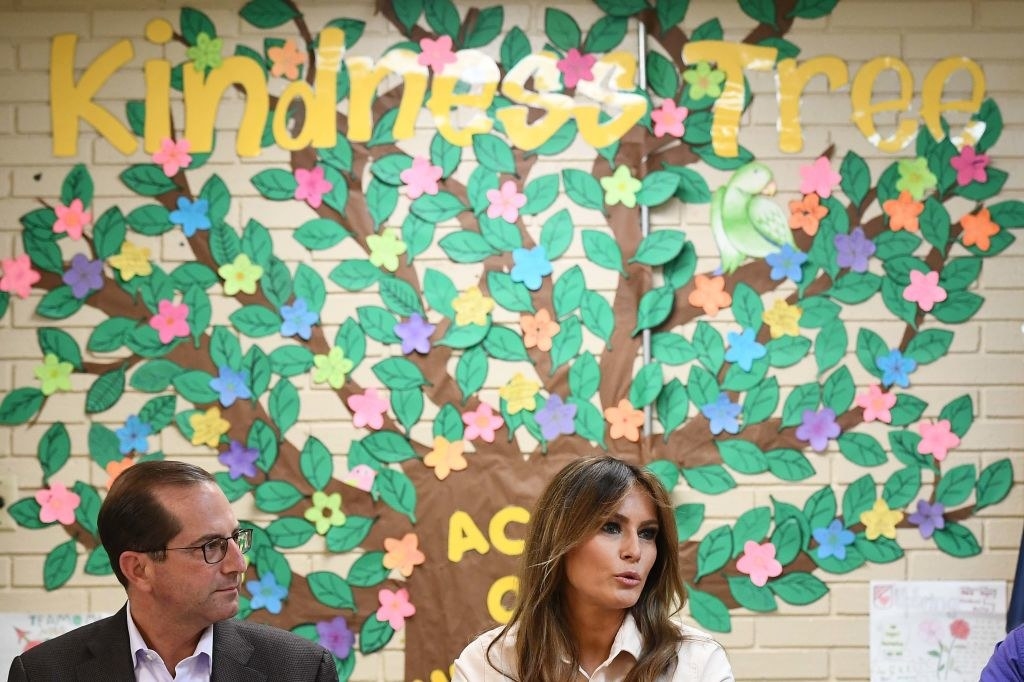 Grisham said that the trip was "100%" Melania's idea, but that the president supported it.
"She told him, 'I'm headed down to Texas,'" Grisham said.
During the visit, the first lady asked officials whether the children could call their families. She also asked about the state of the children's well-being and how long it would take for them to be returned to their families.
"She wants to see what's happening for herself and she wants to lend her support, executive order or not. The executive order certainly is helping pave the way a little bit, but there's still a lot to be done," Grisham said. "She wants to see these children and she wants to help children. It's not about anything more than that. ... She wants to see what's real. She wants to see a realistic view."
In a statement on Monday, Grisham said that the first lady hated to see children separated from their parents, but she wrongly suggested that both parties needed to fix the problem, instead of saying that the first lady's husband simply needed to change his policy.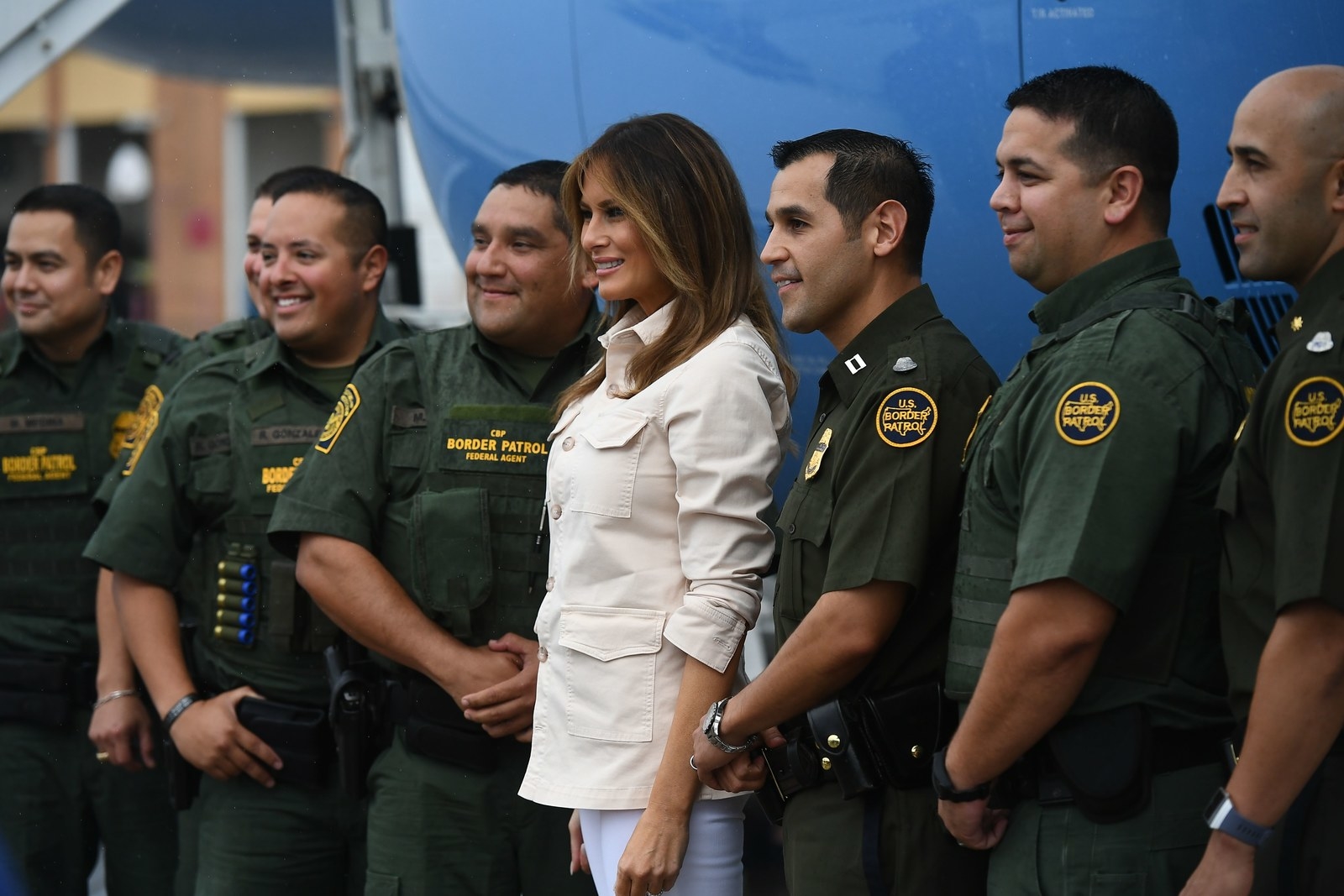 "Mrs. Trump hates to see children separated from their families and hopes both sides of the aisle can finally come together to achieve successful immigration reform," Grisham said. "She believes we need to be a country that follows all laws, but also a country that governs with heart."
During her Thursday visit, Trump also spoke to some of the children being held in the facility, asking them how long they'd been there and where they were from.
"Be kind and nice to other, OK? Nice to meet you," the first lady said to the children. She also instructed them to treat each other kindly because friendship "is very important."