Weddings can be full of surprises, but Drew Kluger and Alexis Wilson got a rather big one when a bunch of llamas crashed their wedding.
The couple got married in March at a hotel in the mountains of Flat Rock, North Carolina, and the wedding wound up coinciding with an annual llama convention.
"Apparently they have the convention every year that same weekend, and they make this exception that llamas can go in and out of the hotel," Wilson told BuzzFeed News.
"We had a room booked for an afterparty, but then the llama people were like, 'Come party with us!'" she said. "So we walked into the room, and there were tons of llama people jamming out."
Kluger and Wilson welcomed the unexpected guests and proceeded to have the party of the century.
"When they showed up, everyone went crazy," Wilson said. "So they brought their llamas in."
"We hung out with them, and they played music for us all night," she said. "And they really wanted to show us their llamas."
"They brought the llamas upstairs and downstairs, and outside and inside," she said. "It was just crazy. They loved it, and we loved it."
Kluger said while the animals were "a little bit intimidating because they're big animals," they were "well-behaved."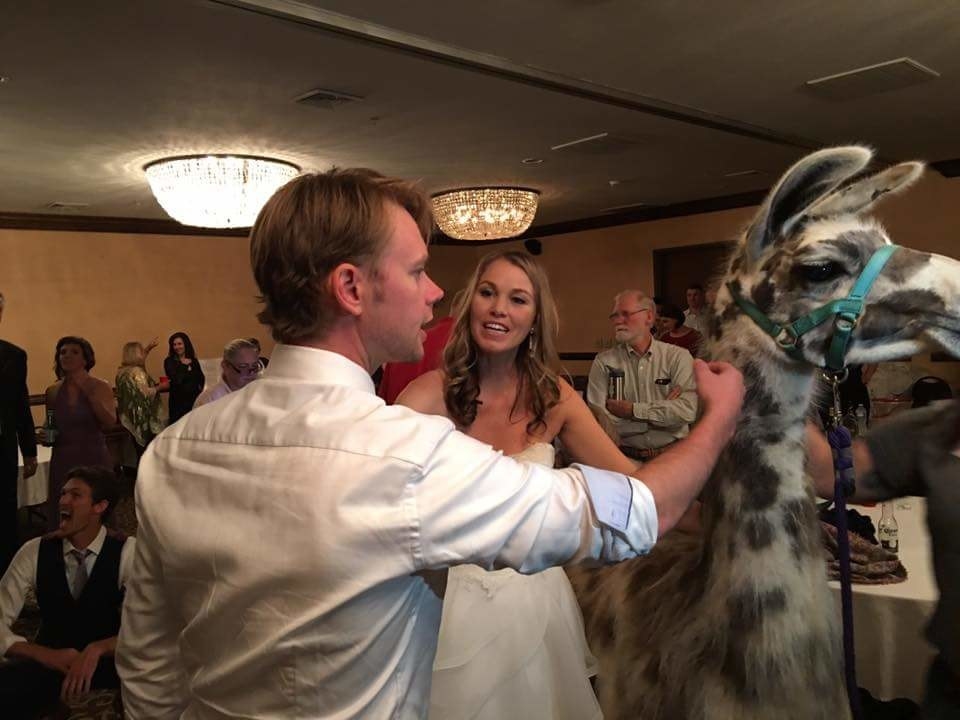 "They didn't poop or pee or spit, so we were happy to have them," he said.
"They were really sweet!" Wilson said. "They let us hug them."
The "icing on the cake" was riding away in a llama-drawn "chariot," Kluger said.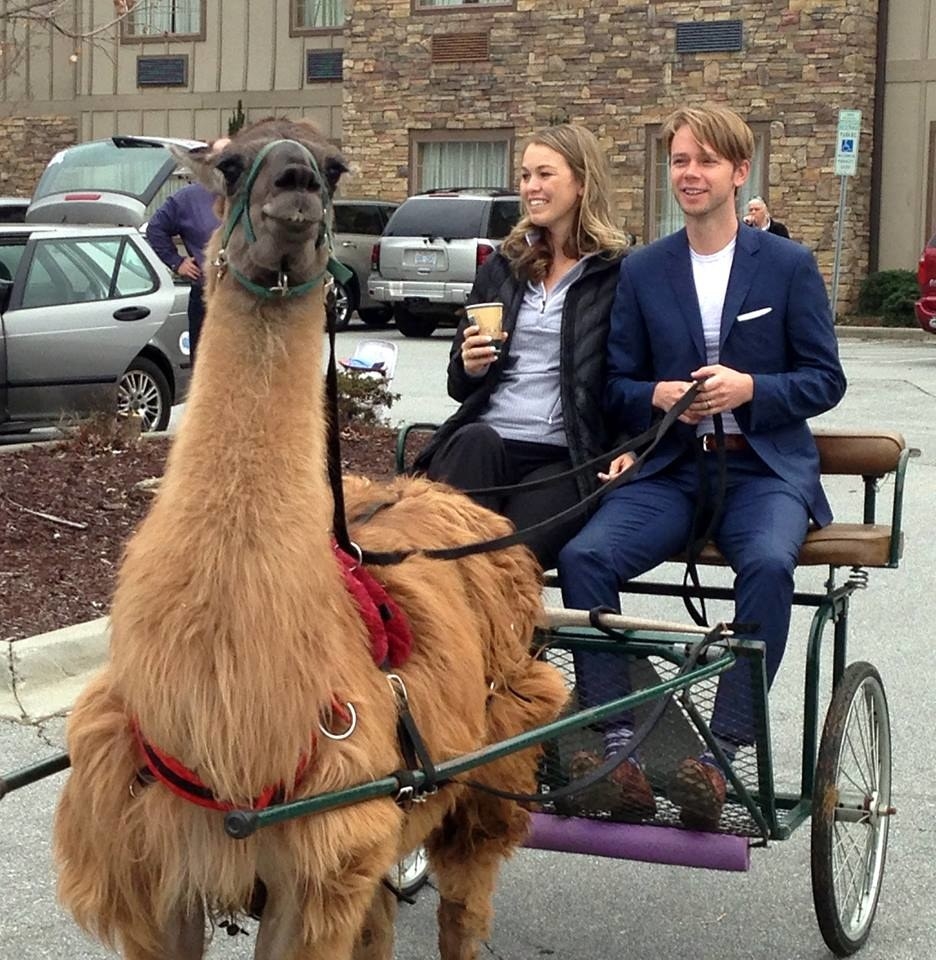 So, in the end, would the newlyweds recommend a llama wedding?
"Yes," said Wilson. "Heck yes."
"It makes for a great story," said Kluger. "It was really memorable. Luckily no one went home with a llama that night."