During the opening ceremony of the 2018 Winter Olympics on Friday, Vice President Mike Pence was seated near North Korean delegate Kim Yo Jong, who is Kim Jong Un's sister.
The two did not speak, shake hands, or even appear to make eye contact.
At one point, while Pence was cheering, Kim Yo Jong briefly glanced at Pence.
...and some people decided she was giving him "deadly side-eye."
Some thought it was #relatable.
Some imagined she might secretly want to defect.
Even CNN wrote that the North Korean dictator's sister was "stealing the show" at the Olympics.
And the Washington Post had a tweet calling her the captivating "Ivanka Trump of North Korea."
But before you decide your fave new shade queen is a powerful North Korean official, let's talk about why you should probably not stan Kim Yo Jong!
1.
She's believed to be part of the regime's Propaganda and Agitation Department...so she's prooooobably not trying to defect.
2.
Speaking of family, Kim Jong Un is believed to have ordered the assassination of his own half brother, Kim Jong Nam.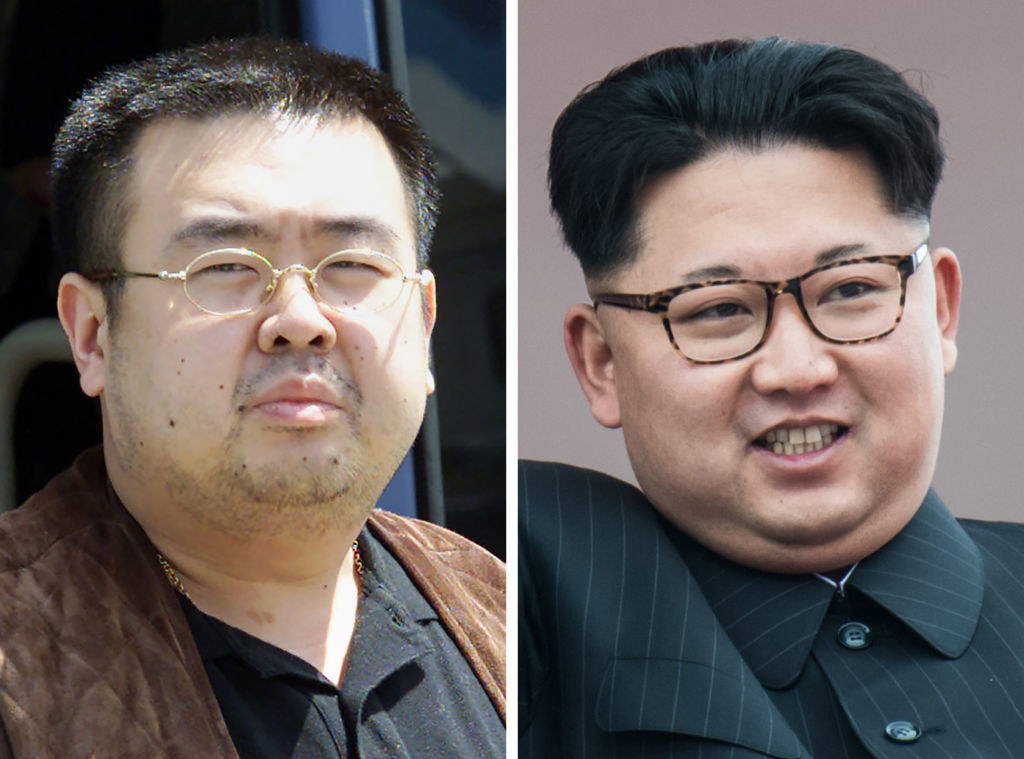 Kim Jong Nam, an exile from his country, was known for his criticism of the North Korean regime. He was killed after being attacked with VX nerve agent in an airport last year.
3.
The North Korean regime commits frequent public executions of its own citizens.
In 2015, a South Korean report said that between 2000 and 2013, almost 1,400 North Korean citizens were publicly executed, reportedly as a means to "keep the population in line."
Thousands of North Koreans were required to witness firing squad executions in public stadiums in 2013, according to a South Korean newspaper.
4.
In fact, the North Korean regime actually enslaves many of its citizens.
Human rights campaigners with the European Alliance for Human Rights in North Korea say North Koreans have been sent abroad to work in jobs performing manual labor and have 90% of their pay sent back to the repressive state.
Amnesty International says more than 50,000 North Koreans have been sent to work in countries such as Angola, China, Kuwait, Qatar, and Russia. "Most workers were deprived of information about international or domestic labour laws and often lacked access in the host countries to any government agencies and other organizations monitoring compliance with or offering assistance in claiming labour rights," according to the human rights group.
5.
The regime is one of the world's most repressive. It strips its citizens of all sorts of rights, including freedom of expression, freedom of information, and the freedom to move in and out of the country.
Almost all North Koreans are denied access to the internet, according to Amnesty, and they can be arrested and sent to prison camps if found with a smuggled mobile phone. International calls are also blocked.
"North Koreans are not only deprived of the chance to learn about the world outside, they are suppressed from telling the world about their almost complete denial of human rights," said Arnold Fang, Amnesty's East Asia researcher.
Some people have even been detained for watching foreign soap operas.
6.
Kim Yo Jong's family literally runs gulags.
A United Nations inspector in 2013 spoke of "unspeakable atrocities" inflicted on political prisoners in North Korean camps.
Michael Kirby, a former Australian High Court judge, told the UN his team had heard testimony from a man who had been imprisoned in North Korea from birth, eating lizards, rodents, and grass to survive. One woman was forced to drown her own baby in a bucket.
7.
Her brother's regime has been blamed for the death of US college student Otto Warmbier.
Otto Warmbier was detained in North Korea in January 2016 after he was accused of a "hostile act" while on a group tour. Warmbier was accused of stealing a poster at his hotel in Pyongyang, and sentenced to 15 years of prison and hard labor. After being held for 17 months, he was only extradited back to the US when he was in a coma. He died soon after.
Sen. John McCain has said Warmbier was "murdered" by North Korea. "In the final year of his life, he lived the nightmare in which the North Korean people have been trapped for 70 years: forced labor, mass starvation, systematic cruelty, torture, and murder," the Arizona Republican said.
8.
She's part of a country that is, quite literally, threatening nuclear war against the US.
Have you not been paying attention to ANY news this past year? Her brother has explicitly said "the entire United States is within range of our nuclear weapons, a nuclear button is always on my desk." It's a whole thing.
Ok. So please don't support this woman. Thanks!