People are feeling hella old after realizing the last class born in the '90s is graduating high school this year, thanks to these senior shirts.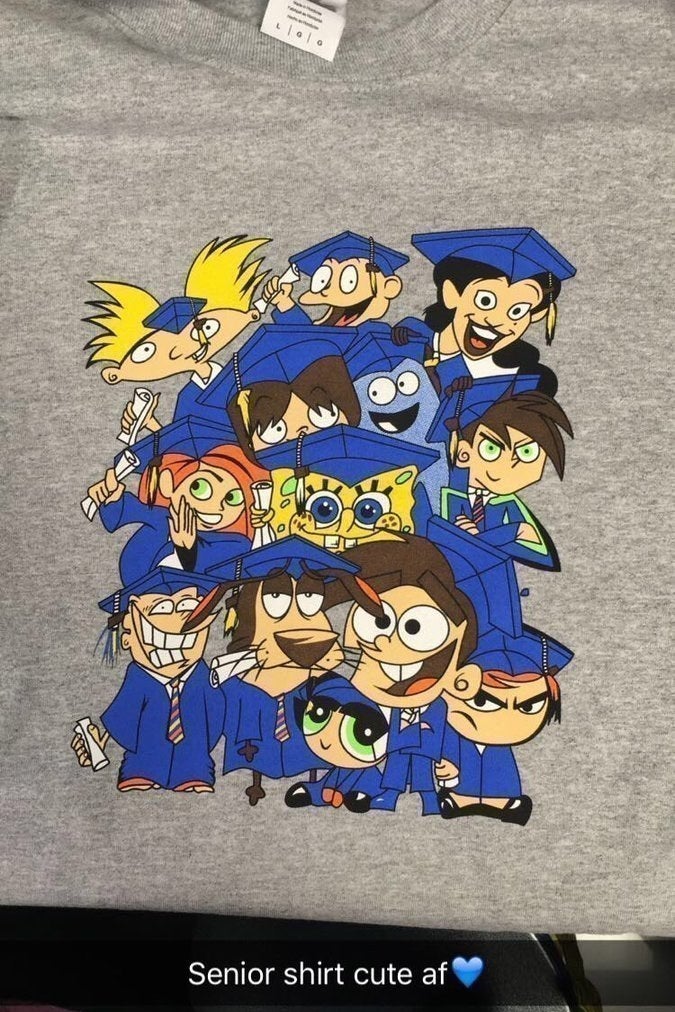 The shirts, which were designed by Tayler Bond, a senior at Parkview High School in Lilburn, Georgia, depict cartoon characters from the '90s and early 2000s in graduation attire.
After fellow student John Zirker shared the designs on Twitter, more than 20,000 people retweeted it.
People grappled with the fleeting nature of time.
And (of course), some ~real '90s kids~ were sprinkling all the salt.
Some people noted that a few characters on the shirt were the wrong colors, which Zirker explained was "a mishap and more colors = more money."
Bond told BuzzFeed News she's widely known at school for being an artist, and wanted the shirts to exemplify "how special it feels to be a part of the last '90s class."
"During the process of coming up with the design, I would often ask myself things such as, 'In the future, will '90s kids be proud to wear the shirt knowing that everytime they wore it, it would take them back to their childhood?'" she said.
Overall, most people agreed: These senior shirts are 🔥.
And yeah, we're all super freaking old.