This is Lesego Legobane, aka "ThickLeeYonce," a 24-year-old plus-size model, blogger, photographer, and body-positive activist living in South Africa.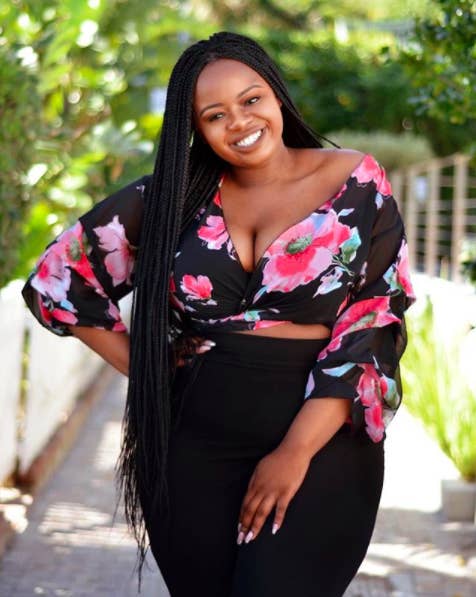 On Tuesday, a popular South African Twitter user Leyton Mokgerepi turned her photo into a body-shaming meme.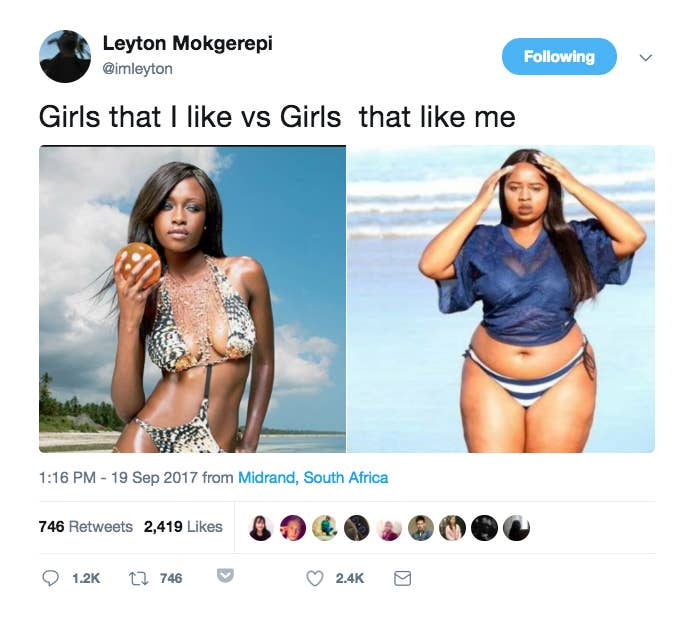 In just four words, Legobane issued one of the most perfect burns of our time.
People are already nominating it for "best clapback of 2017."
And people are just straight-up obsessed with Legobane now.
In the midst of his epic dragging, Mokgerepi tweeted Legobane's photo again — this time calling her "girlfriend goals," in what appeared to be an effort to walk back his original tweet.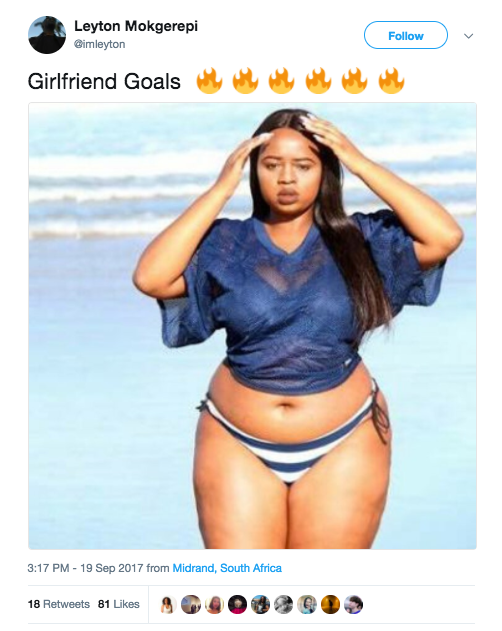 It...did not go well.
And what about the other woman in the tweet, you may ask? Oh, she found the tweet. And she, too, was having none of it.
Legobane said she's been "overwhelmed by the love" and has been getting messages from women saying her body positivity has inspired them to love their own bodies.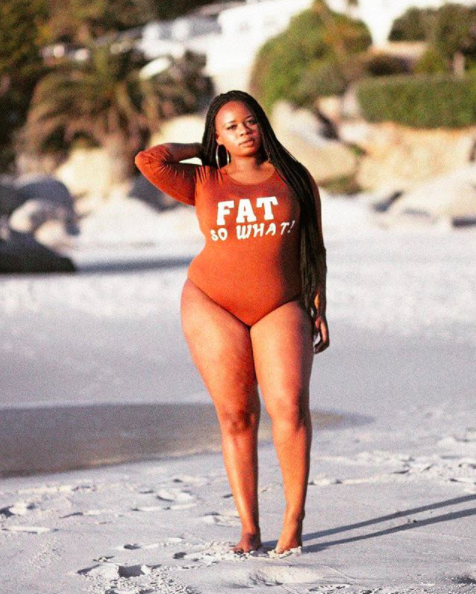 And she has one more thing to say to the guy who tweeted her photo.