A German Man Just Broke A World Record By Carrying 29 Beer Steins
"The hero we need and deserve."
A new world record for beer carrying was set on Sunday, after a German man carried 29 full beer steins for 40 meters.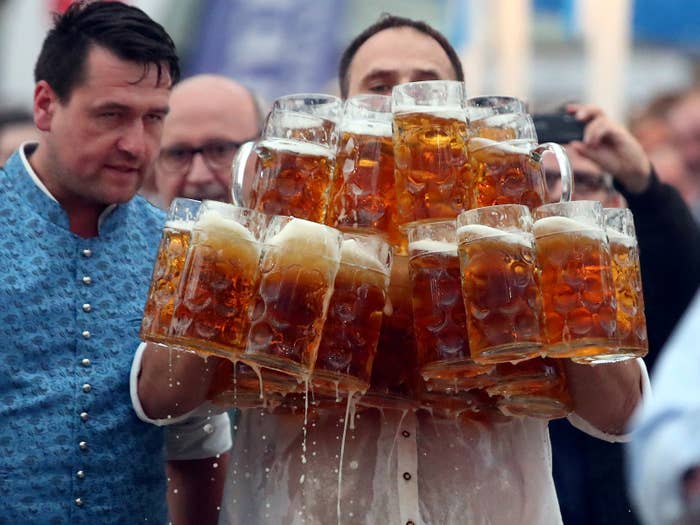 Strümpfel attempted to carry 31 steins but dropped two of them on the way.
All together, the steins weighed more than 68.9 kilograms (152 pounds) — and training was no joke.
People have dubbed Strümpfel a hero and a legend.
Watch the record-breaking moment here: