On Monday, these prom dress code flyers appeared on the walls of Stanton College Prep, a public high school in Jacksonville, Florida.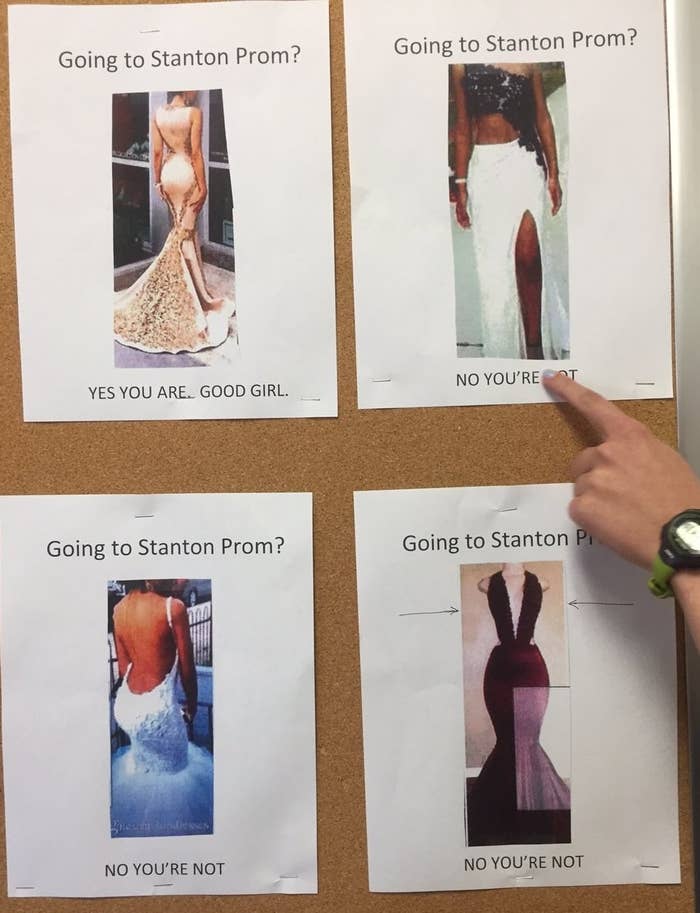 Lily Willingham, an 18-year-old senior at the high school, found out about the posters in a group text with some friends — and she was livid.
With tons of posters plastered around the school, knowledge of them — and outrage — quickly spread among the student body.
Also, the prom is on Saturday, and most students have already bought their dresses.
"When everyone else found out, they were all as equally angry as I was," she said.
By the end of the day, they'd all been ripped down. It is still not known who put them up.
After Willingham tweeted a photo of the posters, anger quickly spread beyond the high school.
People were pretty grossed out by the poster designating which students were "good girls."
And people really weren't having that sexist BS.
But the students of Stanton College Prep didn't just get mad, they took action.
And mobilize they did. Tons of students decorated T-shirts for the theme, many bearing the hashtag #SCPGoodGirl.
They wore purple and white and duct-taped female symbols on their shirts.
When Willingham got to school on Tuesday, she was blown away. Most of the student body had joined the protest.
It's still not known who put the posters up, but the school district said they were "not appropriate or an approved policy."