After a right-wing "free speech" rally and massive counterprotest in Boston on Saturday, President Trump tweeted a call for the American people to come together and "heel." He very quickly deleted it.
A half hour later, Trump tried again...to little success. (Although he did change "for decade" into "for decades.")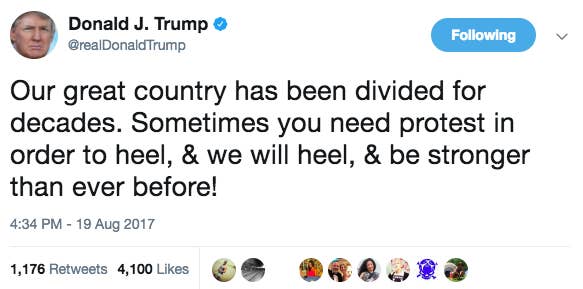 Finally, another six minutes later, Trump finally got it right.
Naturally, people had a good laugh about the spelling snafu. It was basically Covfefe 2.0.
There were puns.
And a lot of dog jokes.
And, of course, the dictionary got into it.
Here's to both heels and healing, y'all.