Heather Menzies-Urich, best known for playing Louisa von Trapp in The Sound Of Music, has died. She was 68.
The Canadian actress died on Christmas Eve, surrounded by her family, after recently being diagnosed with brain cancer, her son, Ryan Urich, told Variety.
"She was an actress, a ballerina, and loved living her life to the fullest," Urich said. "She was not in any pain but, nearly four weeks after her diagnosis of terminal brain cancer, she had enough and took her last breath on this earth at 7:22 p.m."
When she was just 14, Menzies-Urich landed the role she would become perhaps most known for as Louisa von Trapp in the film adaptation of the Rodgers and Hammerstein musical The Sound of Music.
The Sound of Music went on to be a hit, winning five Academy Awards and two Golden Globes.
Charmian Carr, who played the eldest sibling, Liesl von Trapp, died last year at 73.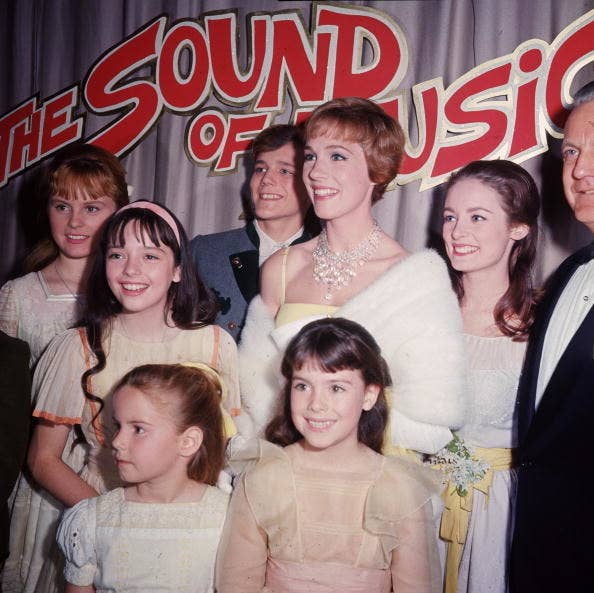 Following her breakout role in The Sound of Music, Menzies-Urich acted in movies including Piranha, Logan's Run, and Sssssss.
Kym Karath, who played Gretl, the youngest von Trapp in the movie, mourned the loss of her "SOM sister" in a tweet late Sunday night.
"I am filled with infinite sadness tonight," Karath wrote. "My precious friend and SOM sister Heather Menzies passed away this evening. Devastated."
Ted Chapin, president and chief creative officer of the Rodgers & Hammerstein Organization, announced the death of the actress and paid homage to her work in The Sound of Music in a statement on Monday.
"Heather was part of 'the family,'" Chapin said. "There is really no other way to describe the members of the cast of the movie of The Sound of Music. And of 'the kids,' Heather was a cheerful and positive member of the group, always hoping for the next gathering.
"We are all lucky to have known her, and she will happily live on in that beautiful movie. We will miss her."
Menzies-Urich was married to actor Robert Urich until his death from cancer in 2002.
She is survived by three children, multiple grandchildren, and one great-grandchild, according to Variety.