Colo, the world's oldest living gorilla, turned 60 on Thursday.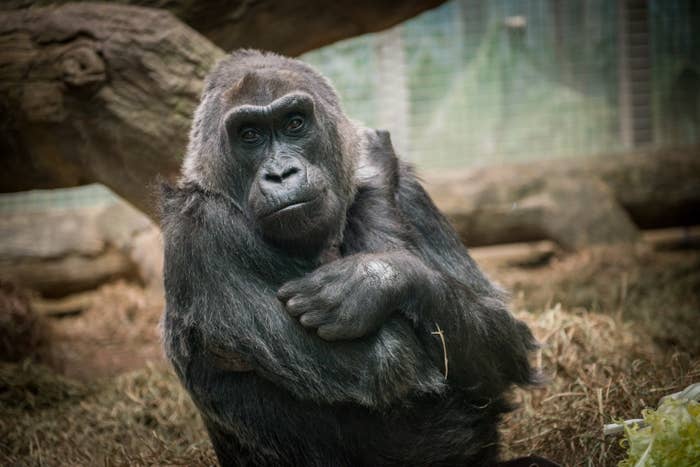 The female western lowland gorilla, who resides at the Columbus Zoo in Ohio, was born Dec. 22, 1956.
Gorillas typically live 35-40 years, but frequently live into their 50s in captivity. The species has been deemed critically endangered since 2007 due to poaching and disease.
The big day comes mere weeks after Colo received a lifesaving surgery to remove a malignant tumor from under her arm. The removal was successful, and no further treatment is planned, a zoo rep said in a press release.
Colo was the first gorilla ever born in human care and her birth marked a new era in gorilla conservation and research.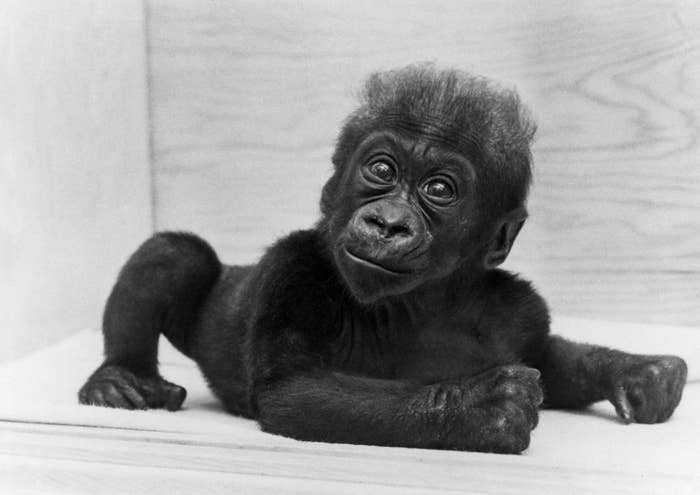 "Colo has sent shock waves through the field of gorilla conservation since the day she was born," Tom Stalf, president and CEO of the Columbus Zoo, said. "Before her, a gorilla had never been born in a zoo, and before her, so much less was known about gorilla care and welfare."
Her birth initiated the zoo's gorilla breeding and surrogacy program, which has received worldwide acclaim.
Colo was introduced to a male gorilla, Bongo, when she was just two years old. They eventually became mates for life, spending 25 years together and having three offspring: Oscar, Emmy, and Toni.
She also has 16 grandchildren, 12 great-grandchildren, and three great-great-grandchildren.
Bongo died in 1990 at age 33.
The zoo will hold a birthday party for Colo on Thursday, complete with decorations, presents, and a birthday cake.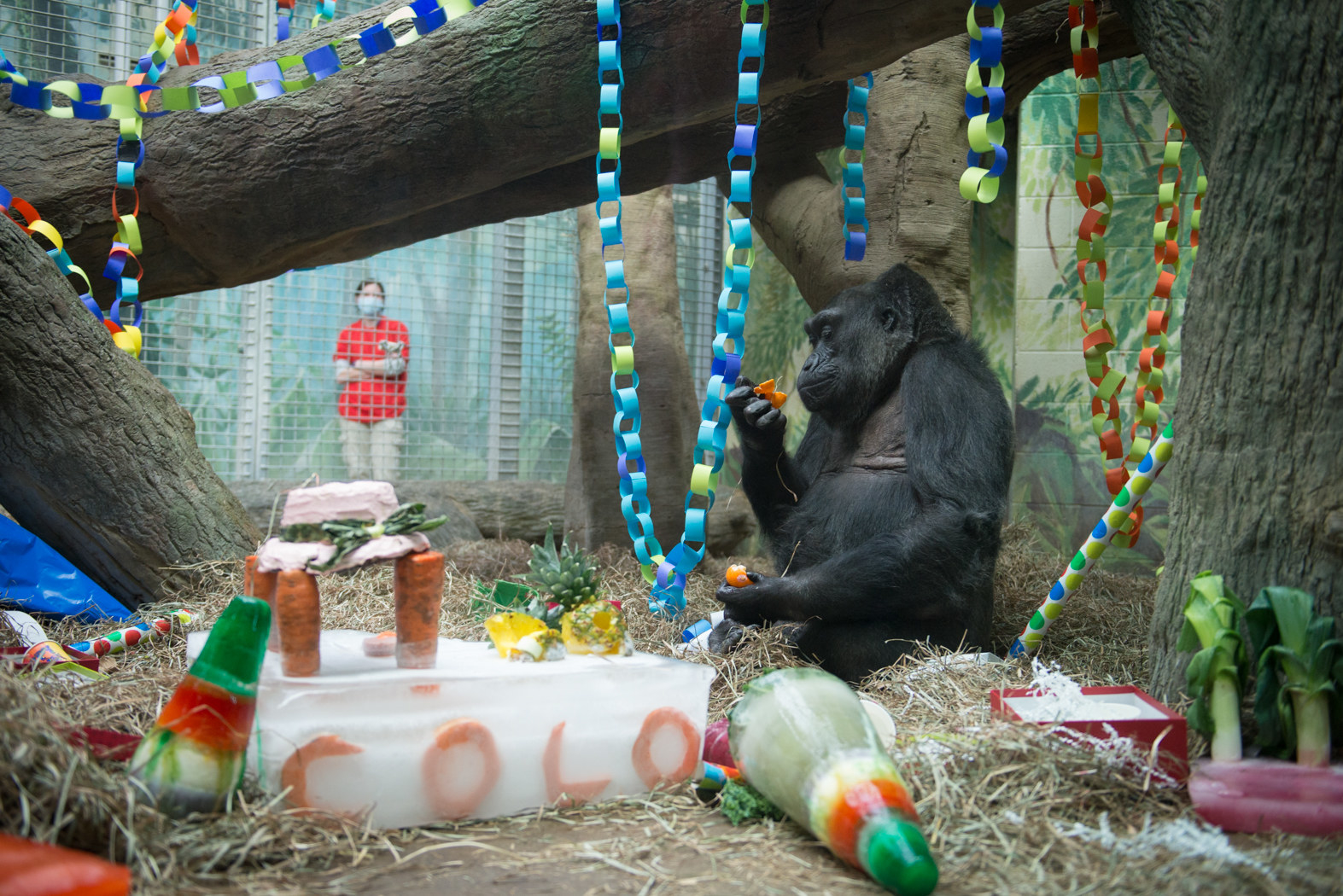 You can watch a livestream of the celebration here.
Audra Meinelt, assistant curator of the Congo Expedition region, said "working with Colo has truly been a highlight of my career."
"She has a strong, spunky personality that brings a smile to my face each and every day," Meinelt said. "I am grateful for every moment that we have with her and am delighted that so many people around the world are able to share in the celebration of this special day."