This is Lauren, a 20-year-old from San Diego. She lost her arm around a year ago in a moped accident.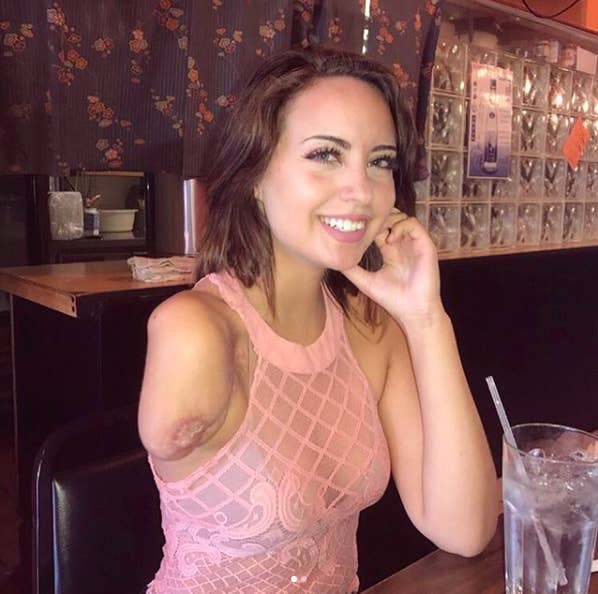 "I was going pretty fast on a moped and lost control of it, and I hit the median in the road," Lauren, who asked that her last name not be used, told BuzzFeed News. "I flew off and hit a sign and it sliced my arm off. I stayed conscious the whole time."
By a stroke of luck, her life was saved by a police officer on the scene who had just received tourniquet training.
"I remember I asked the cop, 'Hey, am I gonna die?' and he said, 'No, you'll be fine,'" she said.
Social media has played a big part in her coping process, she said.
"For a while, I wasn't okay with the jokes," said Lauren. "But then I started telling the jokes, and it's kind of helped."
And she's made a point of posting lots of photos of herself since the accident.
"I have never really hid it," she said. "People don't see that very often, so a lot of people DM me to tell me it's really helpful to them, people who are also missing limbs or are disabled."
Last week, Lauren wrote a Tinder bio "to address the elephant in the room that I was missing a limb." Screenshots of it quickly went viral on Reddit and Twitter.
"I got home pretty drunk, and I don't remember typing it up really," she said. "I just woke up to someone DM'ing me a Reddit post asking if it was me, and I was like damn, I guess it is."
Now, people everywhere are dying to swipe right on her.
Of course, the puns wrote themselves:
A lot of people have said they feel like they shouldn't laugh at the bio, but Lauren said she's "completely comfortable with it."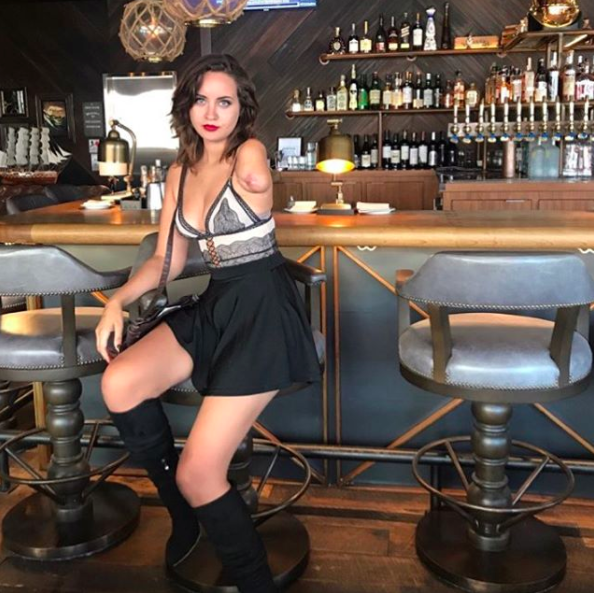 "People always respond like, 'Oh, I feel bad for laughing,'" she said. "And I'm like, 'No! I think it's funny...I made it!'"