Chris Bowman, a 61-year-old man in Apex, North Carolina, put out his annual invitation on Grindr: "BBQ not n ORGY."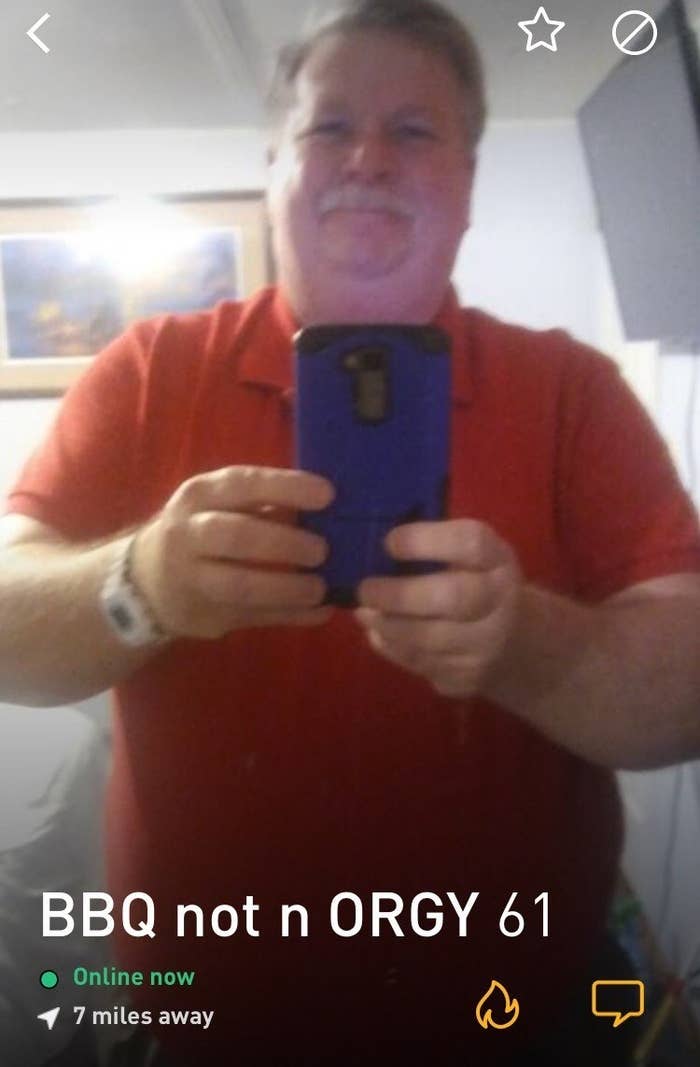 Before you read any further, here's an update:
After this story was published, people on social media discovered that Bowman is on the sex offender registry in North Carolina.
BuzzFeed News also reviewed records showing he has three convictions, which include kidnapping and an unspecified crime, all against minors.
He was having his fifth annual July 4th barbecue, and "it's open to all...men, women, gay, bi, str8, trans, doesn't matter to me."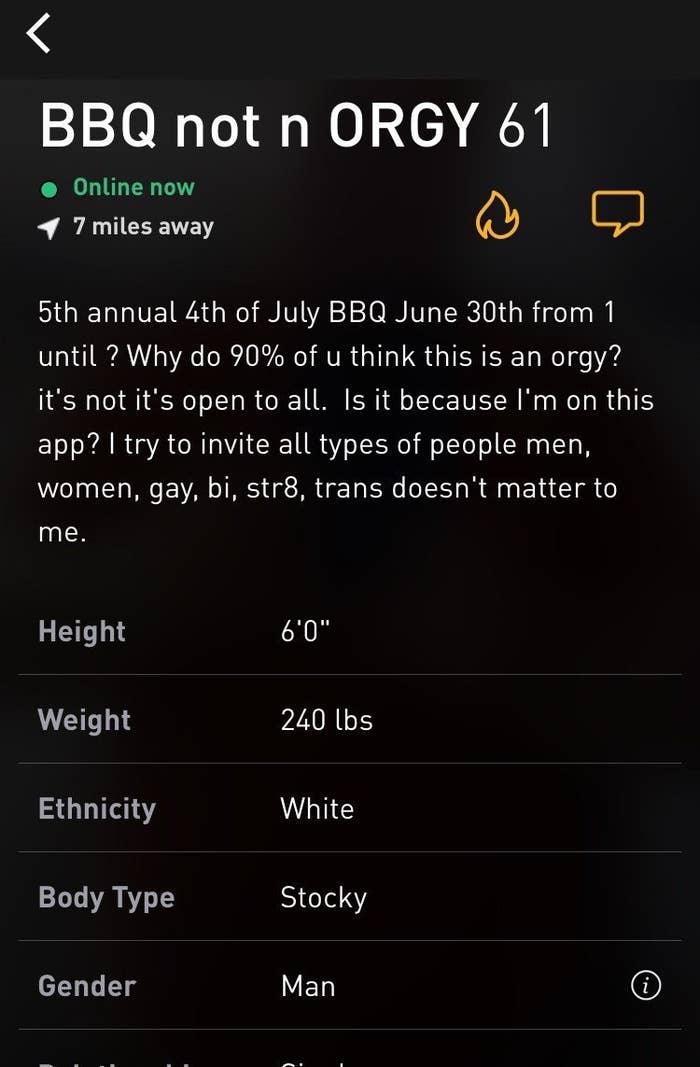 "Why do 90% of u think this is an orgy?" Bowman asked in his profile.
He even sent out personal messages to several people, saying the food would be free and plentiful, and plus-ones were more than welcome.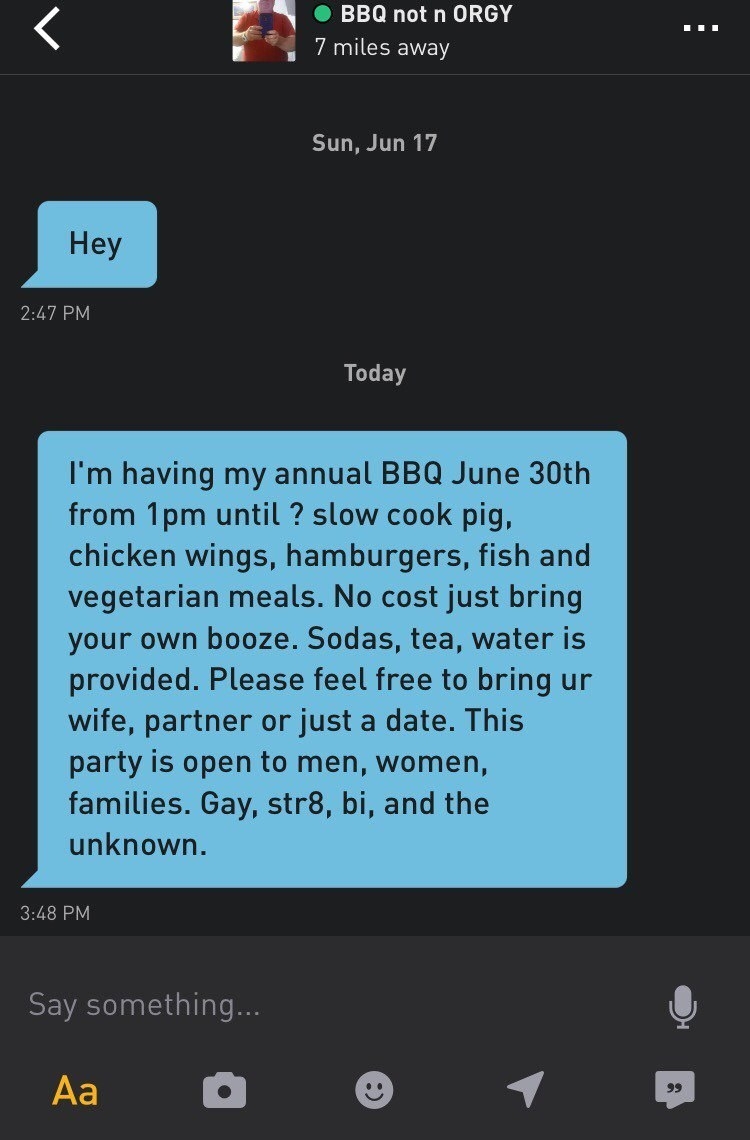 Naturally, hundreds of people wanted to go to the not-an-orgy barbecue.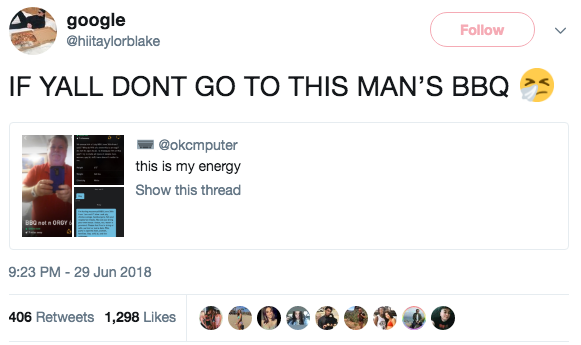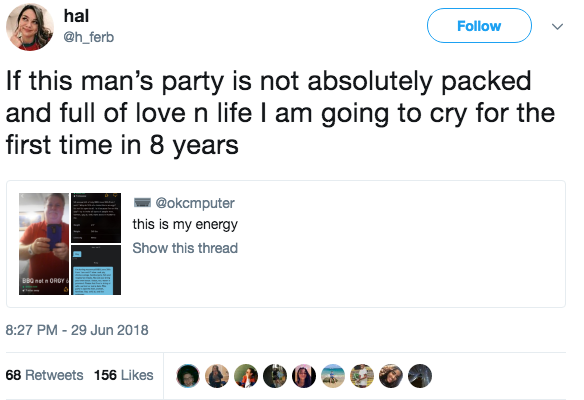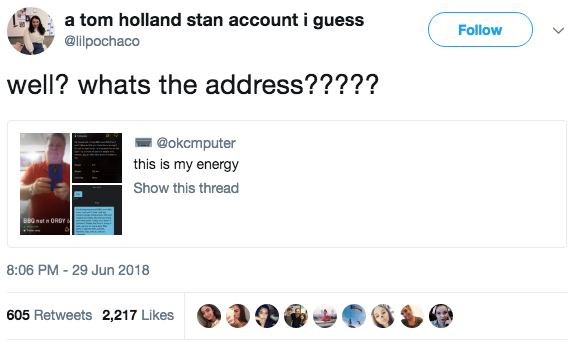 And a few actually went.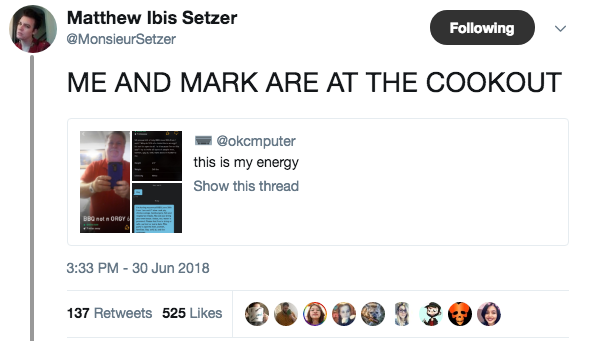 Matthew Setzer, a 23-year-old who lives in the same town, got a personal invitation to the barbecue on Grindr weeks beforehand, but hadn't thought about going until he saw it had gone viral.
"You get a lot of spam and odd messages on Grindr, so initially I just glossed over it and didn't think much of it," Setzer told BuzzFeed News. "But everyone was really supportive on Twitter so I thought, hey, I got the message! I might as well go to this thing."
So, he enlisted his friend Mark to come with him on Saturday. He did some light background checking first, "because you never know in this day and age."
"But really, the second we pulled into the driveway, we knew everything was going to be fine," said Setzer. "Everyone just had a positive demeanor."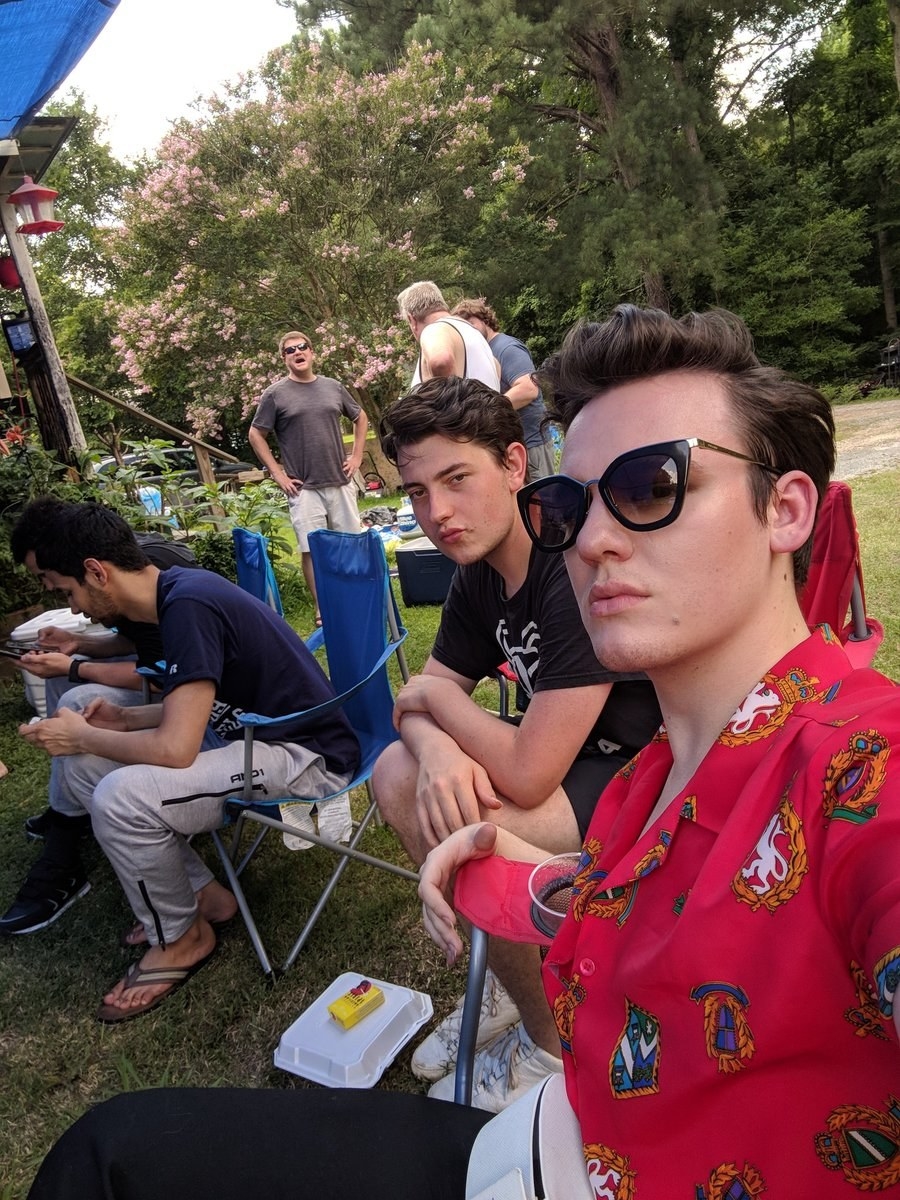 Bowman had set up a tent in the backyard, and a bunch of people were already sitting outside.
Setzer said all the guests were "just really tolerant, accepting, loving, very aware of the political climate, and quite an interesting group of people."
"Everyone was super sweet, really engaging, and it was actually a really diverse group of people," he said. "Like as the barbecue went on, there were multiple languages being spoken, and we had a great conversation with this one couple about the North Carolina Museum of Art, and the Met exhibits."
And boy, was there food.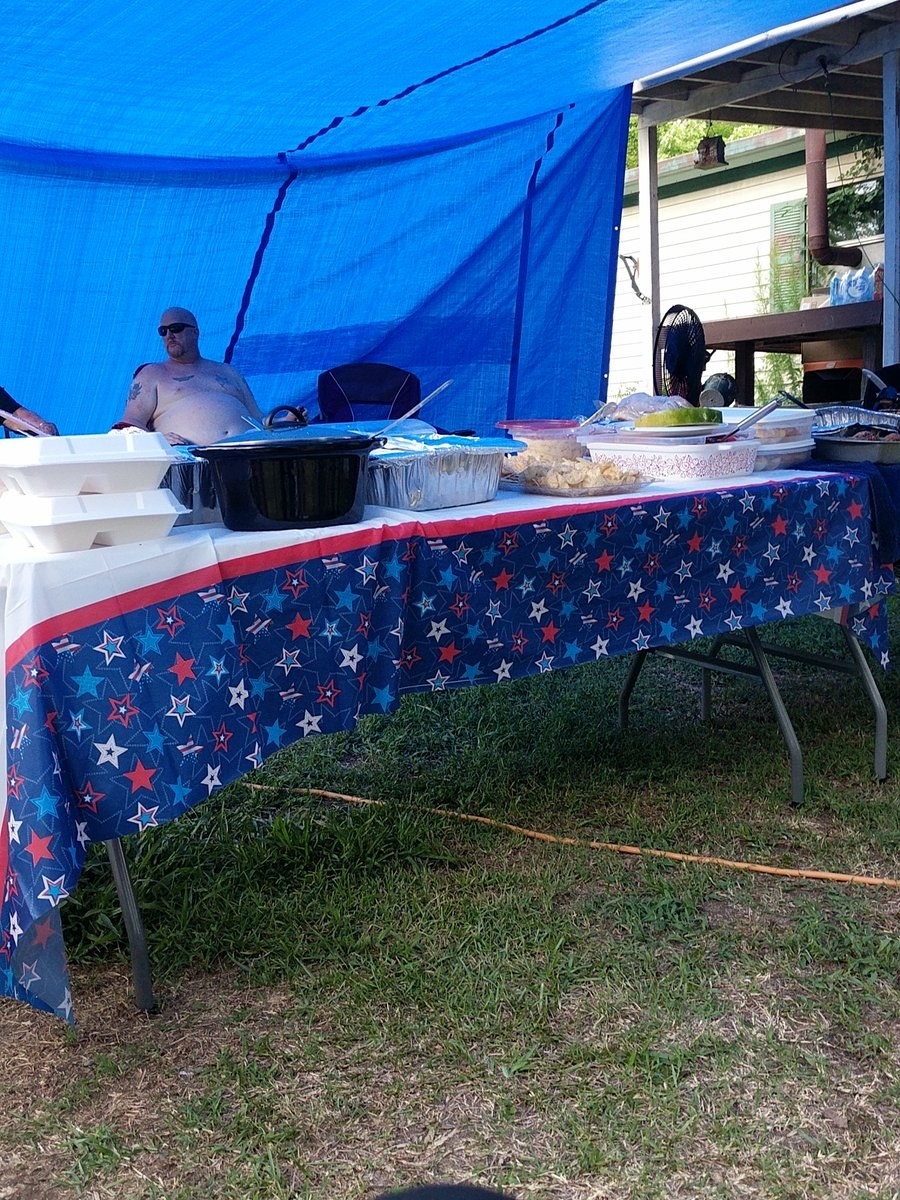 Setzer said the photo he took of the spread "did not do it justice."
"There was so much food there," he said. "He had cooked an entire pig, an entire chicken. He had so much food. There were so many sides, there were vegan options, there was literally everything. It was insane."
There was also a dog — Bowman's dog, who's named Chase.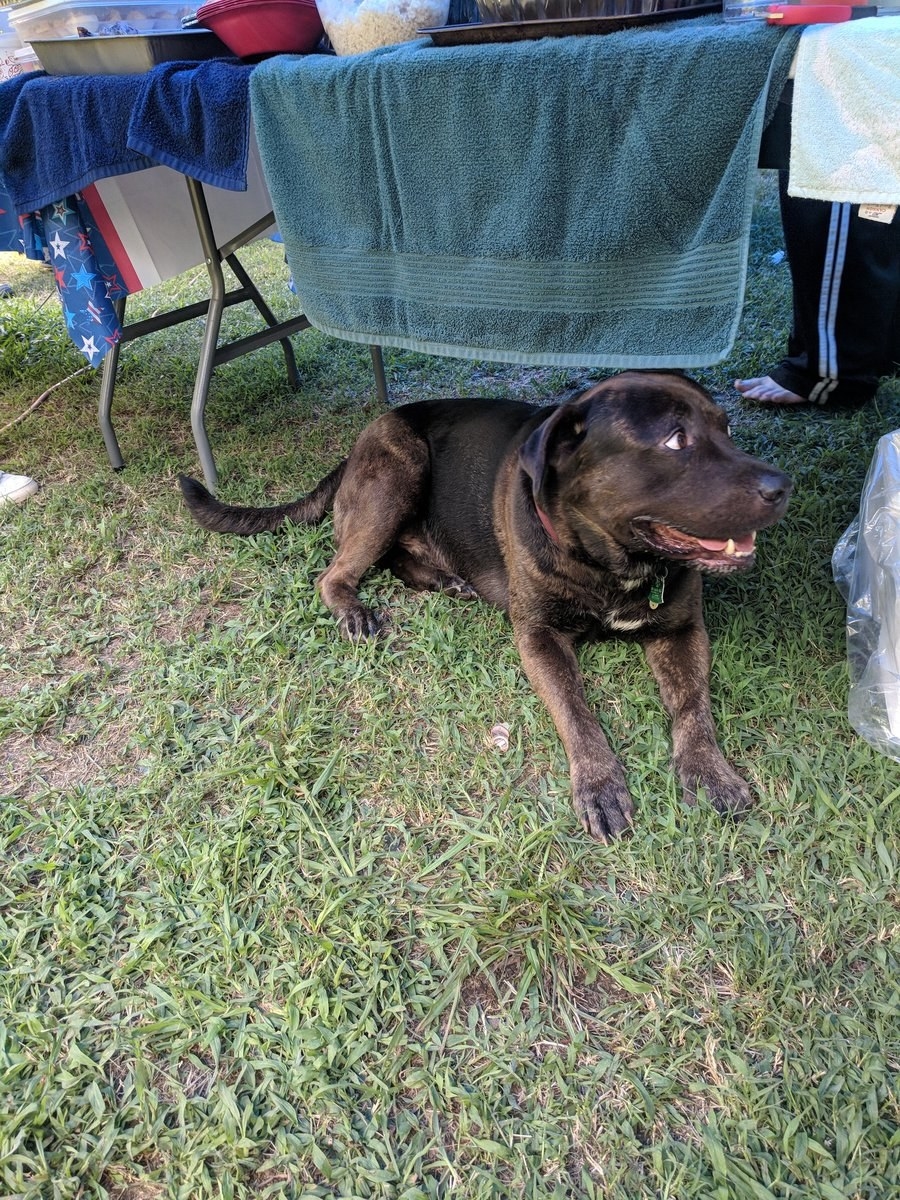 In a phone interview with BuzzFeed News, Bowman said he puts on this barbecue every year to "get all sorts of people across the board together to learn about each other."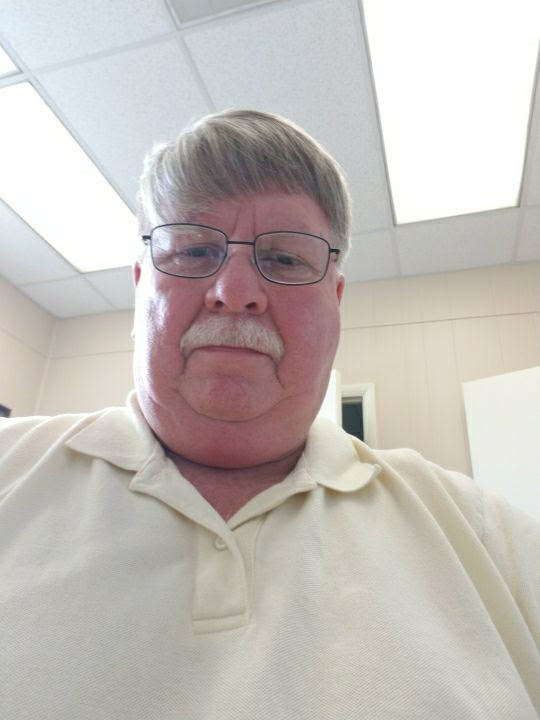 Bowman also said he puts on the event because he's a recovering alcoholic, "and it's just kind of like my way of giving back."
"As an alcoholic, I haven't spoken to or seen my kids since 2004. I haven't talked to my mother since '99," he said. "There's things that go on in life that you make choices about, and I chose wrongly. I chose the drink."
"I've been sober for 8 and a half years now, and I just kind of feel the need, instead of being the asshole that I was, to be a softer, kinder, gentler, let's-get-together kinda guy."
Bowman, who is bisexual, said his barbecue is "not just for the gays."
"I advertised for the LGBT across the board, and then instead of putting the plus, I put 'the unknown,' which got a lot of people's attention," he said. "They were saying, 'the unknown,' what a cool way to say if you haven't decided yet!"
Surprisingly, even though the event went viral, Bowman said this year's barbecue was the smallest he'd had in the five years he's put it on. Setzer and his friend were the only guests who he hadn't known in advance, he said.
"But everyone had a blast, and that was the goal," said Bowman. "And the fire department really enjoyed it because they got a free meal on Sunday, and the homeless shelter, they enjoyed it because they got meals too."
"I'm a people-person, and I enjoy people, so what better way than to have strangers over and invite people and just have fun?" he said. "It probably sounds really weird, but you can get away with it in North Carolina."
Setzer said Bowman was "an absolute sweetheart and a really genuine guy," and he's so glad he went to the barbecue.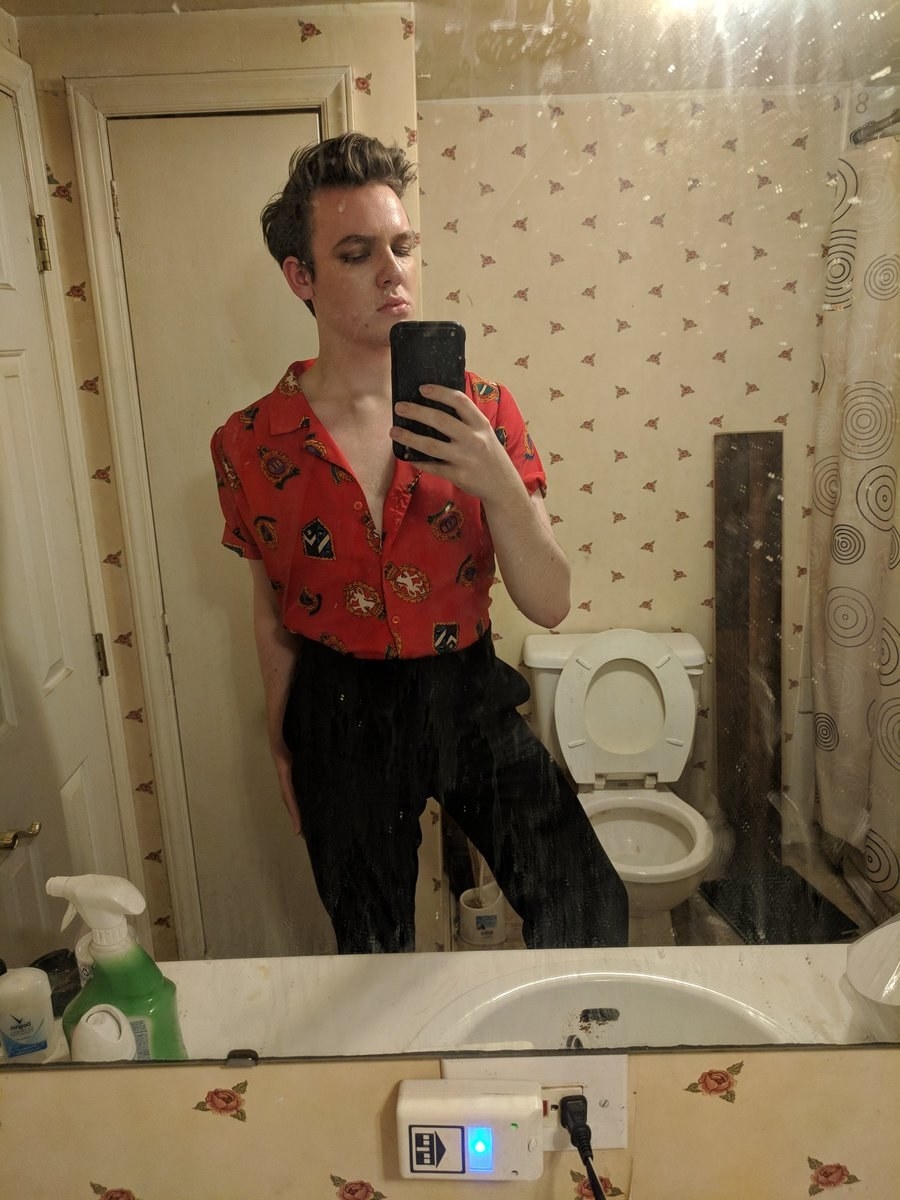 He and Bowman have kept in touch since Saturday, and he "absolutely" plans on attending the sixth annual barbecue next year.
"I think one thing that the gay community doesn't do well is that they alienate the older men," said Setzer. "So I was like listen, he's in Apex, he was cordial enough to invite me, he seems inclusive, worst case scenario I can always leave, I just needed to find someone to go with me."
While Setzer hopes more people come to his new friend's barbecue next year, he said he hopes newcomers come for the right reasons.
"Come to have a good time, not just for the viral sensation," said Setzer. "If you want to come get to know Chris, come get to know Chris. Ask him about his life. Talk to him. He's more than a meme."