People Are Thirsting Hard After This Grandpa And His Subway Pole Tricks
DAMN, GRANDDADDY.
Meet Wayne McEntire, a 68-year-old dentist, and his 19-year-old grandson, Britton Barker.
The two are currently in Rio for what will be the fifth Olympics in a row McEntire has attended.
While riding the subway there on Thursday, a passenger asked if McEntire would like to sit in an accessible seat for the elderly.
McEntire politely declined, and then did THIS.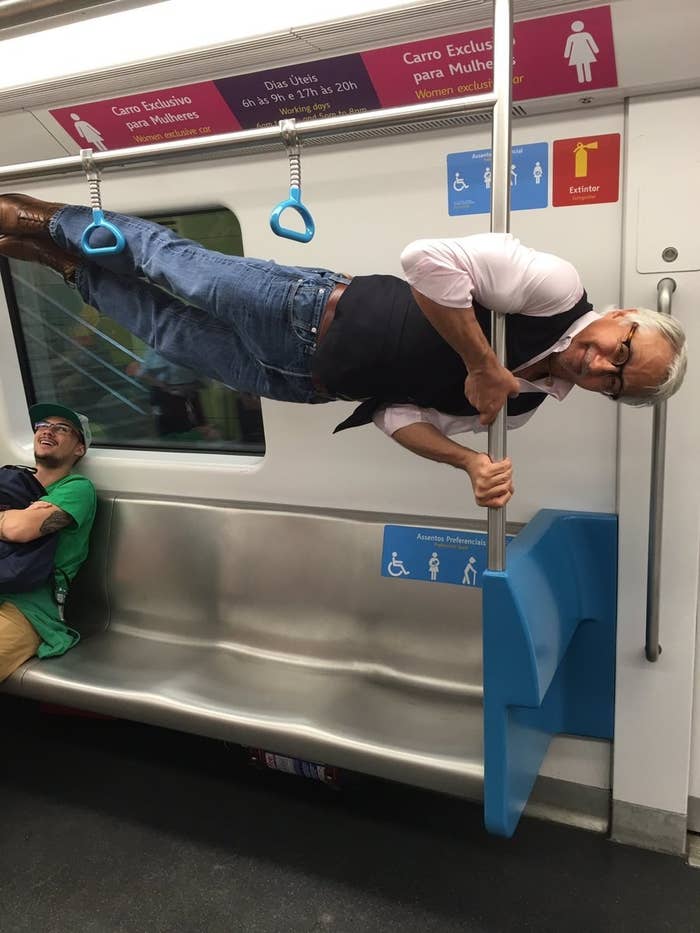 Britton shared his grandpa's sick trick on Twitter, where it really took off.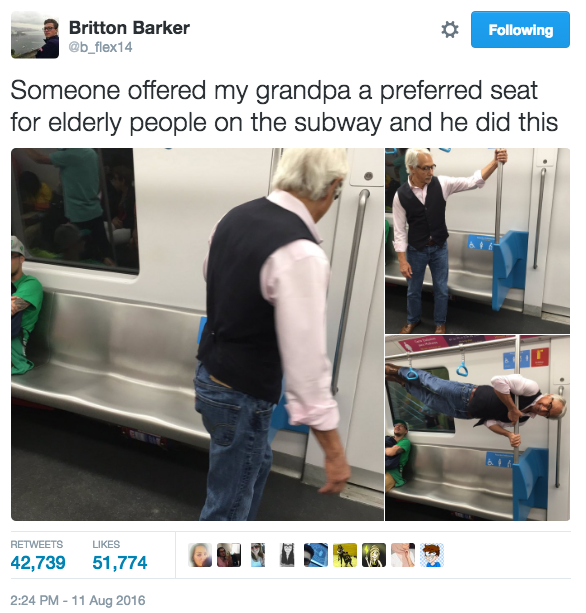 Barrett said his grandpa works out every day and does "lightweight and maximum reps because it is better for his joints."
"He's always been one to put on a show and entertain me and my two brothers," he said. "So I knew he had something that would surely surprise me in store just by the way I saw him walk over to the empty seat."
Basically all of us right now: