In a meaningful moment during the DNC roll call vote, 102-year-old Jerry Emmett, the convention's oldest delegate, cast 51 votes for Hillary Clinton.
And Emmett's not the only older woman celebrating.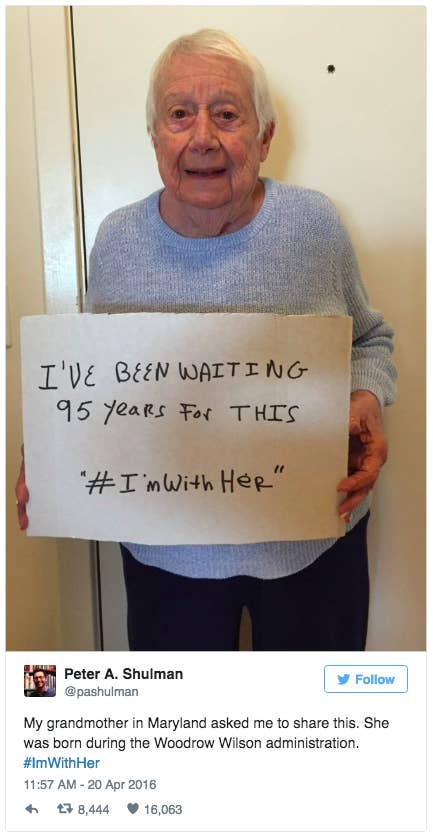 People have been sharing photos of their grandmothers — some of whom were born right on the brink of women's suffrage — supporting Clinton's presidency.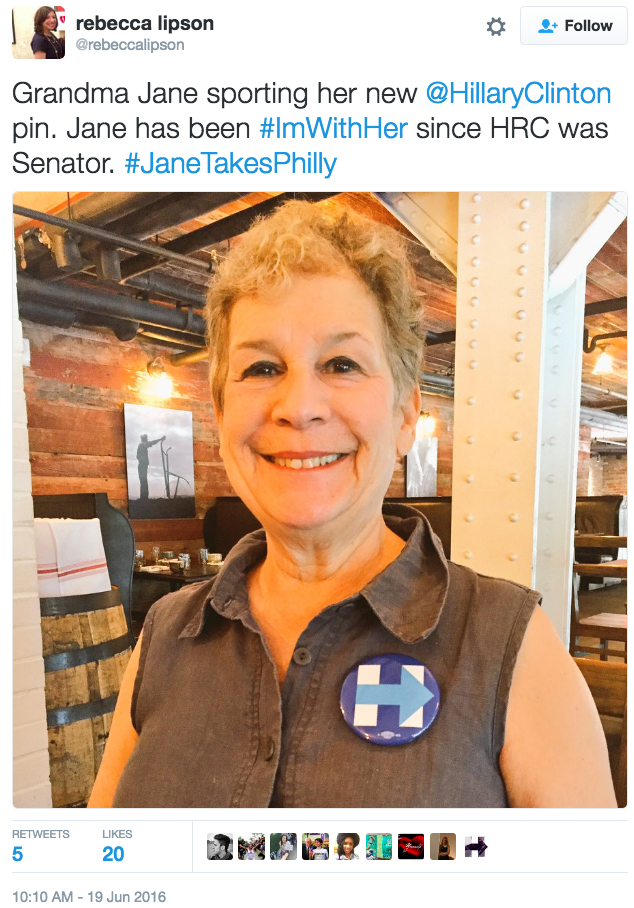 One grandma wrote that she is "so excited" to have "lived long enough for this historical moment."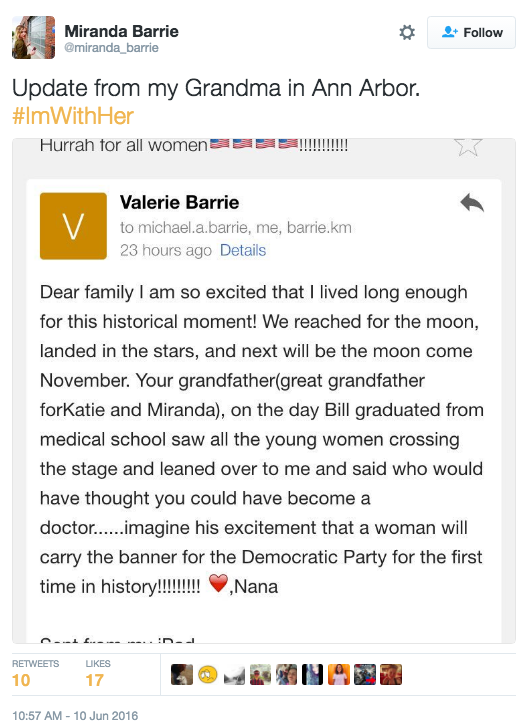 Another reflected on how far we've come.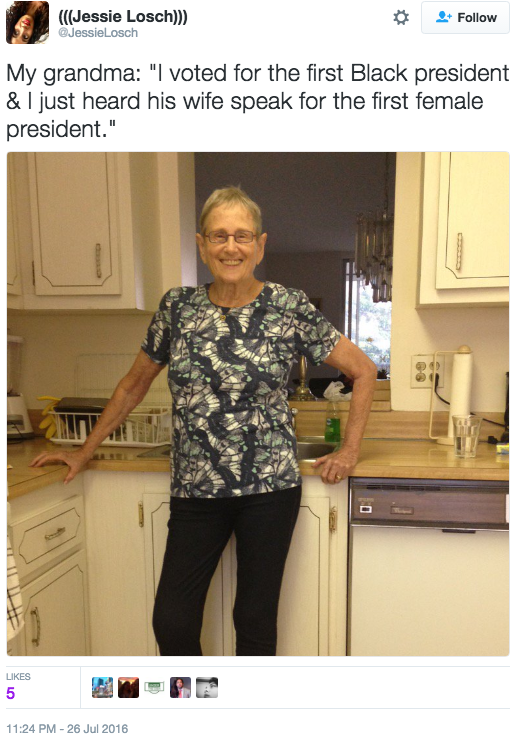 Some people took their grandmothers to vote in the primaries.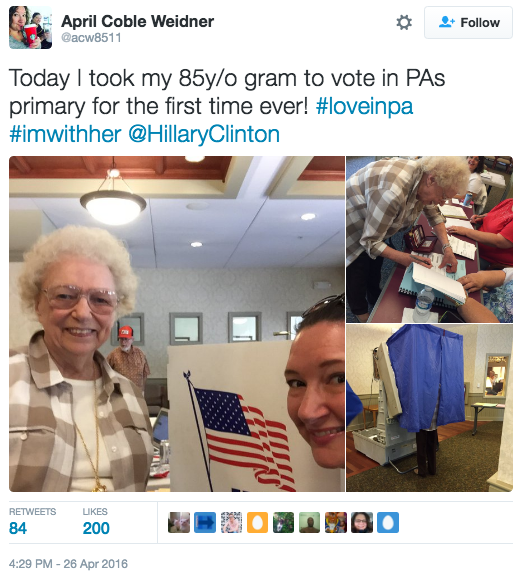 Across generations, people celebrated.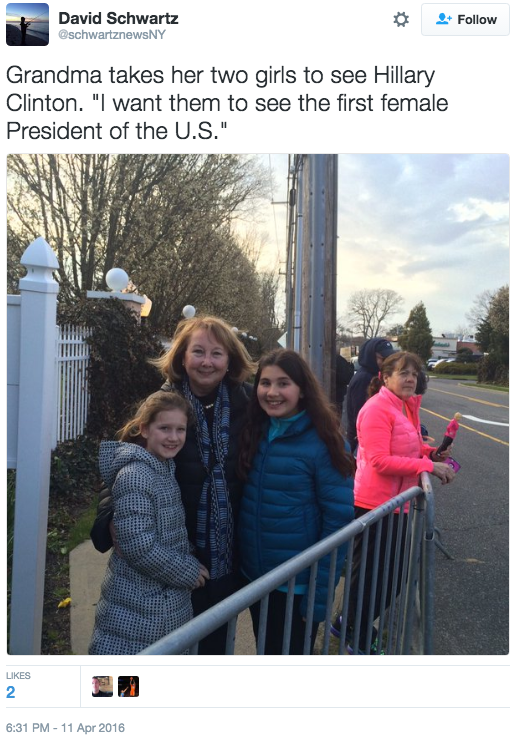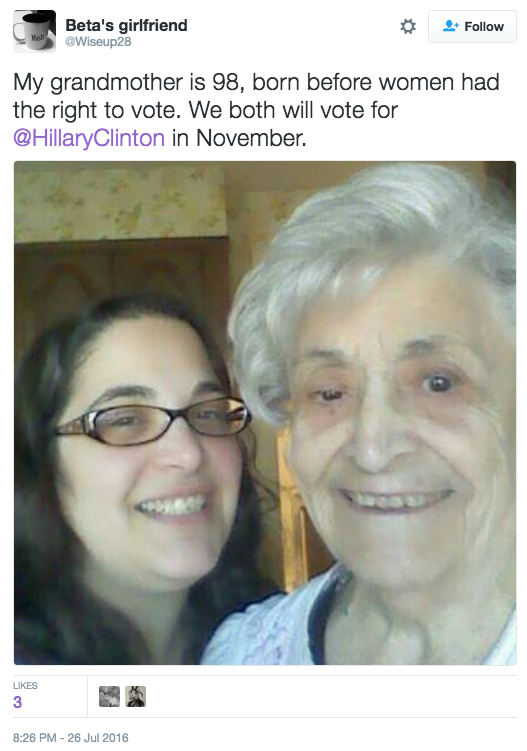 Some of the most poignant messages have been about grandmothers who didn't live long enough to see the election.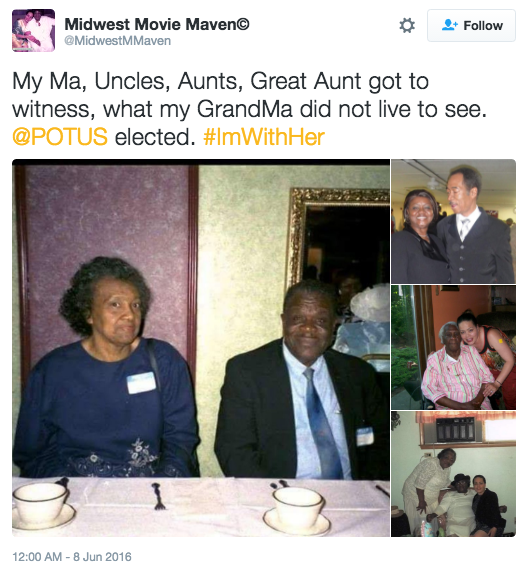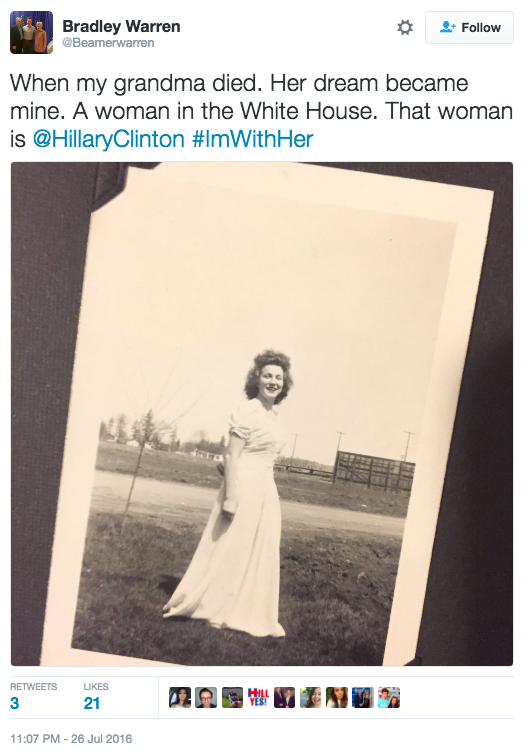 All in all, it's an incredible cross-generational bond people are sharing.