Residents of a neighborhood in Boise, Idaho, woke up to an odd sight Friday morning: A swarm of goats was on the loose!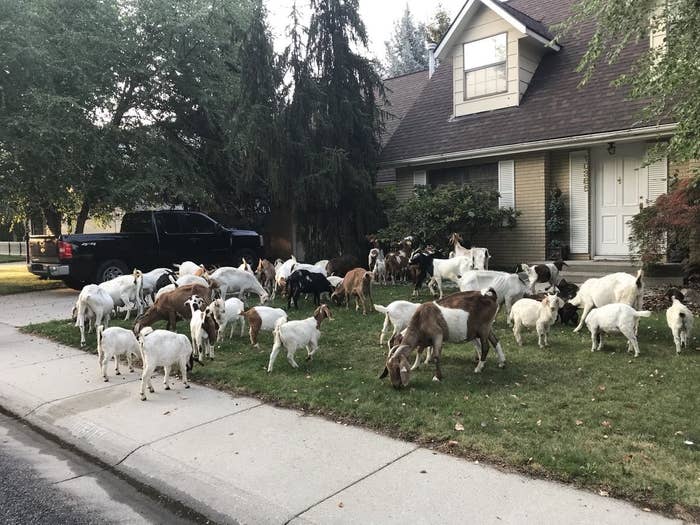 And no one could figure out where they'd come from.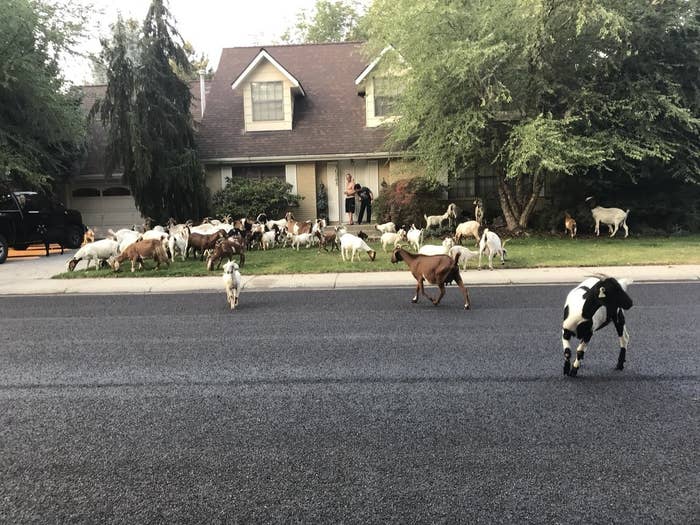 Naturally, everyone completely lost it.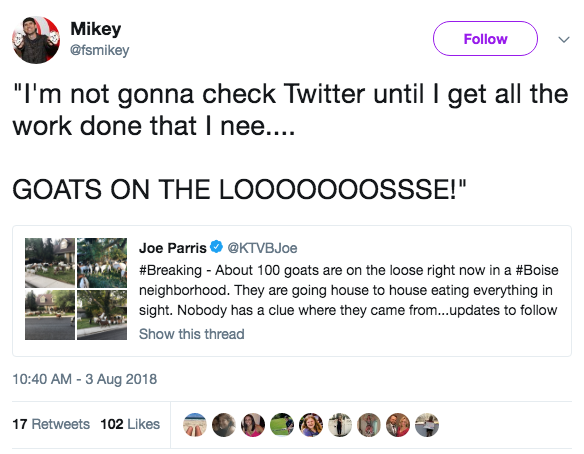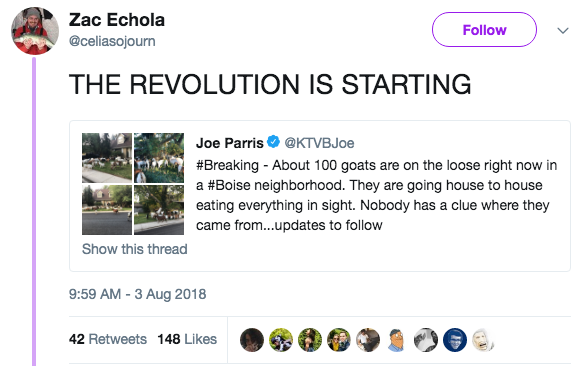 There were so many puns.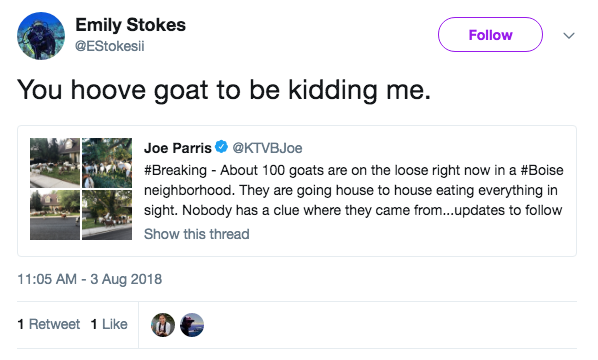 Team Goats!!!!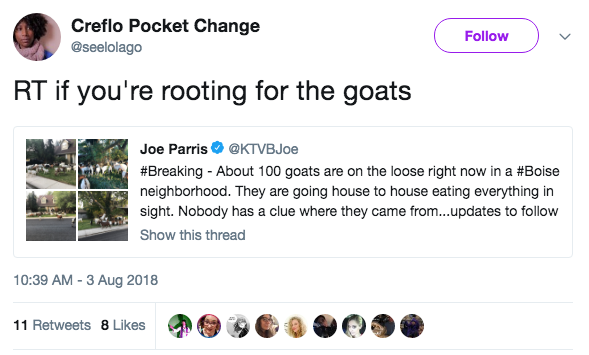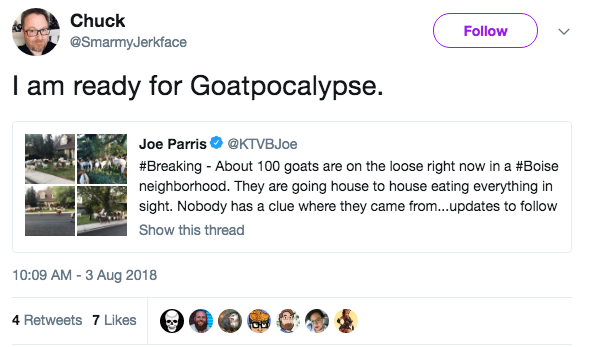 Eventually, a truck pulled up, rounded up the goats, and loaded them in.
Police told BuzzFeed News the goats belong to We Rent Goats, a company that rents out goats to eat grass, kind of like a lawn-mowing service.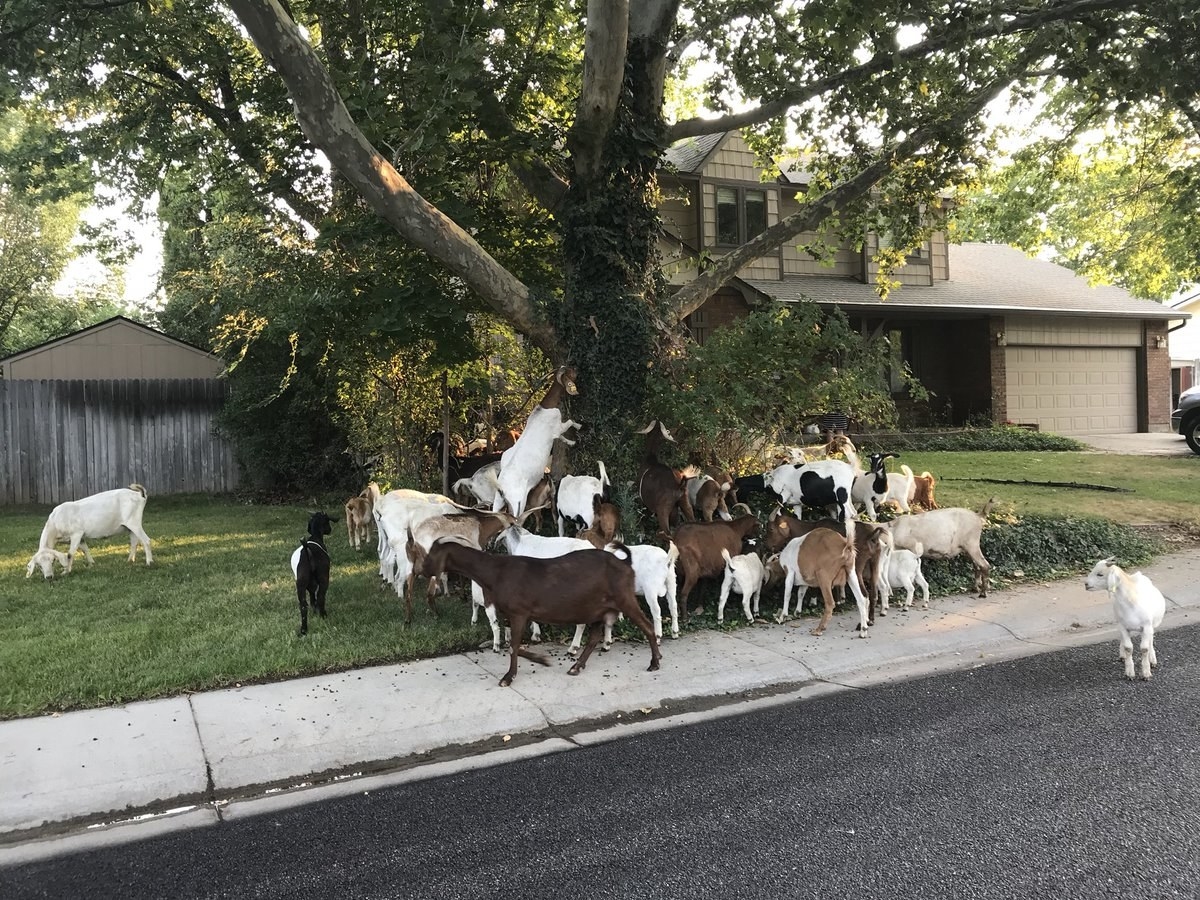 The goats "broke out of a nearby field and went into the neighborhood" the previous night, police said.
All the goats have now been rounded up.
The company has insurance and will follow up with residents whose lawns were damaged by the goats, police said.
We Rent Goats did not immediately respond to request for comment.
A spokesperson for the Idaho Humane Society said they sent animal care and control officers to the scene after receiving a call that "approximately 50 goats were at large."
The residents "seemed to appreciate the humor of having a large herd of goats in their yard for a short period of time until they could be contained," the spokesperson said.
Well, it was fun while it lasted!