The FBI Agent Who Accidentally Shot A Man While Dancing Won't Go To Jail
The victim said in court he holds "holds no personal grudge," because "I've done stupid things at bars to impress girls, too."
An off-duty FBI agent who accidentally shot a man in June while dancing at a Denver bar has reached a plea deal and will not serve jail time.
Chase Bishop, 30, had been in the middle of a dance circle at the Mile High Spirits bar around 12:45 a.m. when he did a backflip, which caused his gun to fall out of his pants. When he picked it up, the gun went off, hitting a man in the leg.
Video of the incident was captured and spread widely online.

The injured man was brought to the hospital with non-life-threatening wounds. Bishop was brought to the police station for questioning before being released to an FBI supervisor, Denver police officer Marika Putnam told BuzzFeed News at the time.
On Friday, Denver District Attorney Beth McCann announced Bishop had pleaded guilty to third-degree assault and would be sentenced to two years of probation. He will not serve any jail time.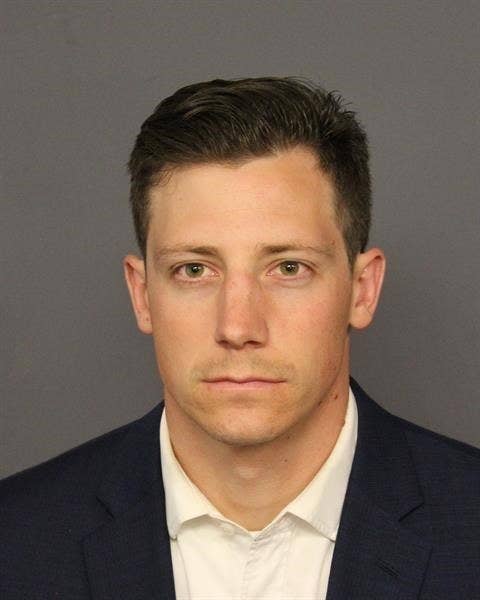 "We believe that this agreement strikes an appropriate balance of seeking justice for the victim and ensuring that this type of incident does not happen again," McCann said in a statement.

According to the Denver Post, Bishop was also fined $1,200 and ordered to pay restitution to the man he shot, 24-year-old Tom Reddington.
Bishop reportedly apologized to the victim in court, saying he's "extremely sorry for everything he's gone through."
"My whole goal in life is to care, protect, and serve people," Bishop said in court. "I never expected the result of my actions to lead to something like this."
In court, Reddington said he didn't believe Bishop should go to jail, but just hoped "he doesn't carry a gun for a long time," according to the Post.
Reddington's lawyer, Bill Marlin, didn't immediately respond to a request for comment but told the Guardian he had been informed by a prosecutor that Bishop had been fired by the FBI following the incident. The FBI told other media they do not comment on personnel matters.

Reddington also shared how the injury has impacted his life, saying he has chronic pain and lost his job in an Amazon warehouse. He might never be able to run again.
"I have done months of physical therapy," he said. "I have sought counseling. However, being in public, especially seeing law enforcement with guns, makes me very uncomfortable."
Despite all this, Reddington said he "holds no personal grudge against Mr. Bishop."
"I've done stupid things at bars to impress girls, too," Reddington said.