In a Friday meeting with constituents about gun control, Republican Rep. Ralph Norman of South Carolina pulled out a loaded gun and put it on the table.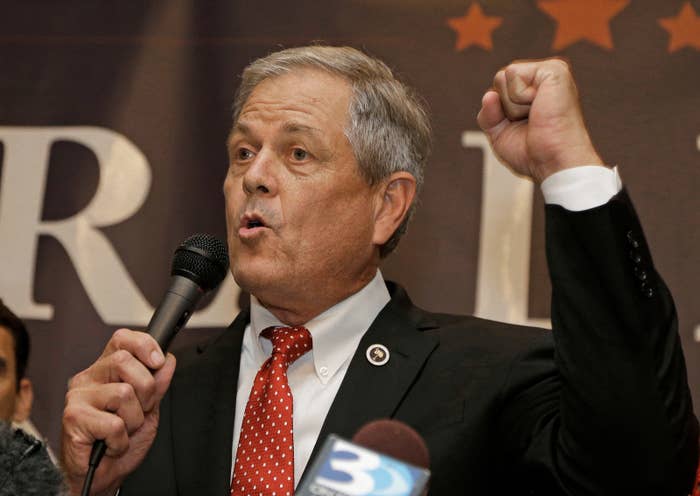 Norman left his gun on the table for "several minutes" while he "kept telling his constituents that the presence of the gun made them safer," according to the South Carolina chapter of Moms Demand Action for Gun Sense in America, which attended the meeting.
The incident occurred at a "coffee with constituents" meeting in Rock Hill, South Carolina.
"I'm not going to be a Gabby Giffords," Norman told the Post and Courier after the meeting, referring to the former Democratic Rep. Gabrielle Giffords of Arizona, who was shot in the head in an assassination attempt in 2011.
"I don't mind dying, but whoever shoots me better shoot well or I'm shooting back," he told the paper.
Norman, who is currently running for reelection, reportedly holds a concealed carry permit and frequently brings his gun with him in public.
His office did not immediately respond to a request for comment from BuzzFeed News.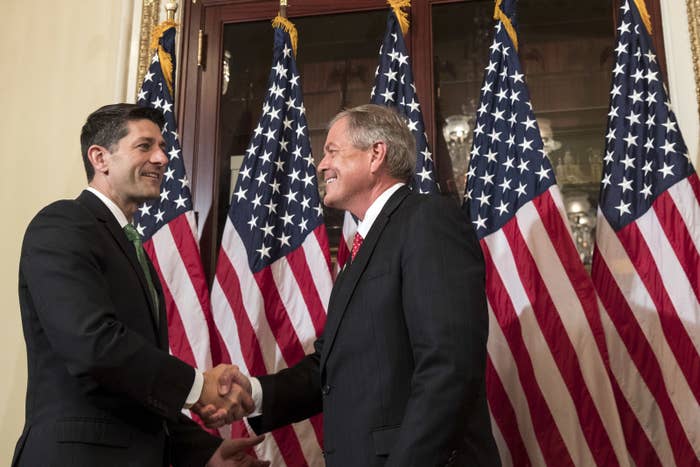 Lori Freemon, a volunteer with Moms Demand Action, called the incident a "far cry from what responsible gun ownership looks like."
"I had looked forward to a respectful dialogue with my representative about common-sense gun violence prevention policies," Freemon said in a statement. "Instead, I felt unsafe when he insisted on showing us his loaded gun and keeping it out on the table for much of our conversation."
Norman said he has no regrets about the stunt and even plans to do it in future constituent meetings.
He also denied that anyone in the meeting had been scared of the presence of the gun, saying no one left the room or appeared to react strongly.
"I'm tired of these liberals jumping on the guns themselves as if they are the cause of the problem," Norman told the Post and Courier. "Guns are not the problem."
In a statement to Politico, Norman said that "Mental health, and more importantly, a lack of morality is the driving force behind this epidemic. Guns are not the problem."
On Saturday, Giffords struck back at Norman. "When 'leaders' make constituents feel unsafe, they have no place in elected office," she tweeted.
Her husband, retired astronaut and Navy Captain Mark Kelly, also responded on Friday. "When I think of Gabby Giffords, I think of courage and public service, not intimidating constituents. You're no Gabby," he tweeted.
Republican Sen. Jeff Flake of Arizona also criticized Norman, saying his suggestion that Giffords wouldn't have been shot if she'd had a gun was "inappropriate and inconsiderate."