On Friday night, hundreds of torch-wielding white nationalists marched on the University of Virginia's campus in Charlottesville.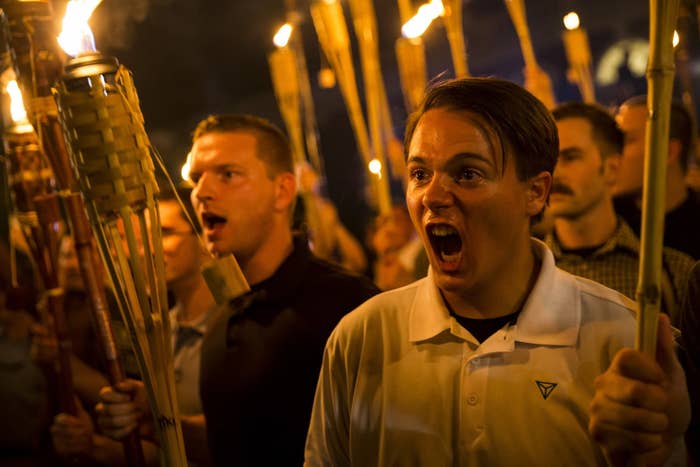 The march, which preceded a "Unite the Right" rally scheduled for Saturday, comes amid controversy over a proposal to remove a statue of Confederate General Robert E. Lee in Emancipation Park, formerly called Lee Park.
The gathering was widely condemned by the mayor of Charlottesville, the UVA president, Virginia's Democratic and Republican gubernatorial candidates, and several national lawmakers.
As shocking as the protest was, many online were quick to mock the white nationalists for marching using tiki torches.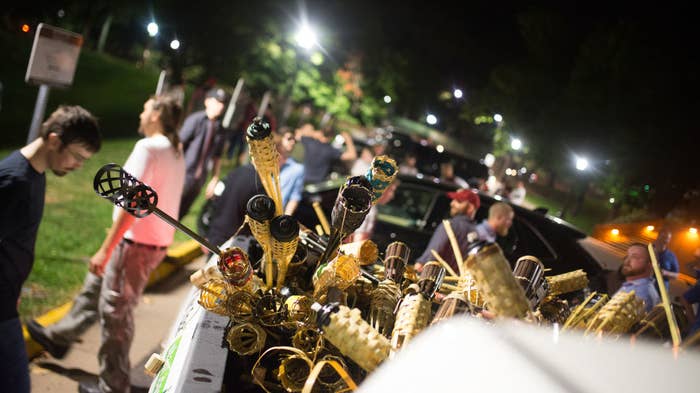 "When you think you're the master race but you can't figure out how to make your own damn torch," wrote the Chicago Tribune's Rex Huppke.
A lot of people took guesses at what mid-priced home goods store the white supremacists went to.
Or maybe they took them from Mom's patio?
Many pointed out the irony of asserting white supremacy using a product of Polynesian culture.
But lots of people just made fun of the citronella torches.
"Probably kept away mosquitos too."
"These are legit scary assholes, but they'd be scarier if they didn't use citronella tiki torches they bought from Lowes."
This photo in particular became a meme used to drag the demonstrators.