If you've been on Facebook, Twitter, Pinterest, Tumblr, email, Google+, or your group text today, you may have come across a link to this sketchy website: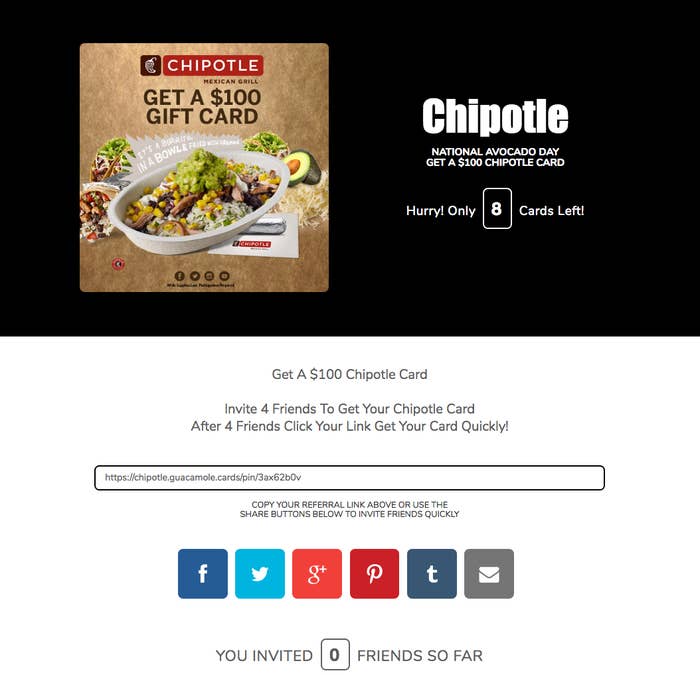 Found at the actually-kinda-real-looking URL "https://chipotle.guacamole.cards/," the website promises a $100 Chipotle gift card to anyone who gets four friends to click their referral link.
It even includes Facebook reviews from (fake) people and a reply from a (fake) verified Chipotle account.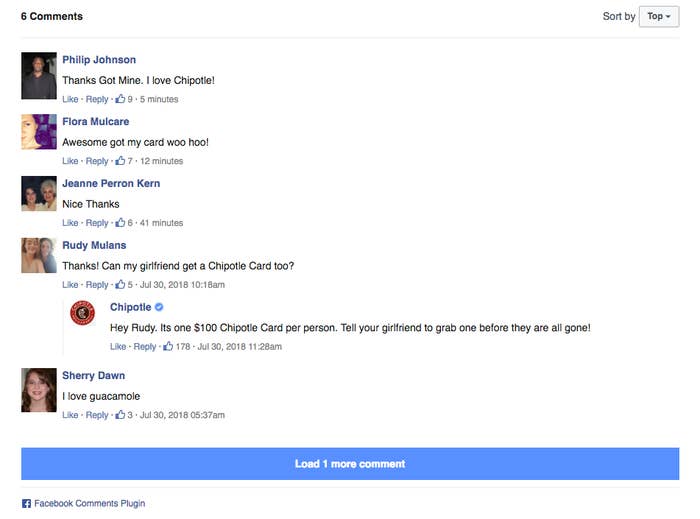 The actual Facebook-verified Chipotle account is named "Chipotle Mexican Grill."
Also, none of these Facebook users appear to be real.
The link spread widely. Burritos for everyone!!!
But sadly, there were no burritos to be had.
Many people who shared the link quickly realized it was a hoax.
Chipotle confirmed on Twitter that the link was not affiliated with the chain, saying it "seems to be a scam going around."
BuzzFeed News has reached out to Chipotle for more information.
The scam was likely piggybacking off an actual Chipotle promotion, in which they're giving away free guac for National Avocado Day.