On Friday night, hundreds of torch-wielding white nationalists marched on the University of Virginia's campus in Charlottesville.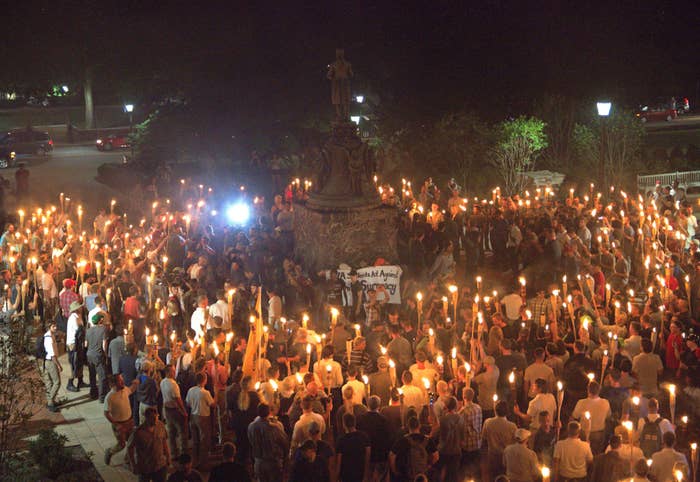 The march came before Saturday's "Unite the Right" protest against the proposed removal of a statue of Confederate General Robert E. Lee in Emancipation Park, formerly called Lee Park.
Fights broke out at the Friday night march, with multiple reports of counterprotesters being pepper-sprayed by the white nationalists, according to local paper the Cavalier Daily.
The groups were separated by law enforcement, who declared a wrongful assembly.
"This is not something that we thought would ever happen, that we would ever see in our lifetime," Alex Spratley, a second-year student who counterprotested, told the Cavalier Daily. "It's wild."
In the middle of the gathering, a small group of counterprotesters, which included students, linked arms and encircled a statue.
Some held up a "VA Students Act Against White Supremacy" sign.
People are now praising the counterprotesters as heroes.
Members of the UVA community said the sight of the counterprotesters is the school they "know and love."
"Tell me again how today's college students are scared snowflakes," one person said.
"Sometimes the future can't get here fast enough," another said. "Keep acting out students."