Charlie Bear, a 15-year-old black lab mix battling a brain tumor, lived just long enough to see his human get married earlier this month.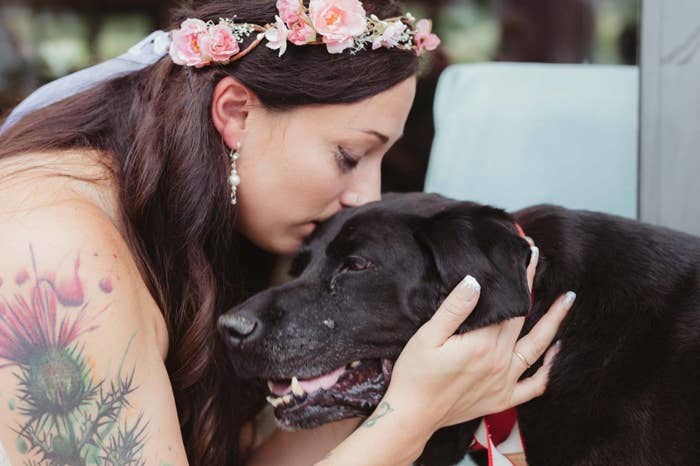 Charlie became her "best friend." The two of them "grew up together" and moved from New York to Colorado.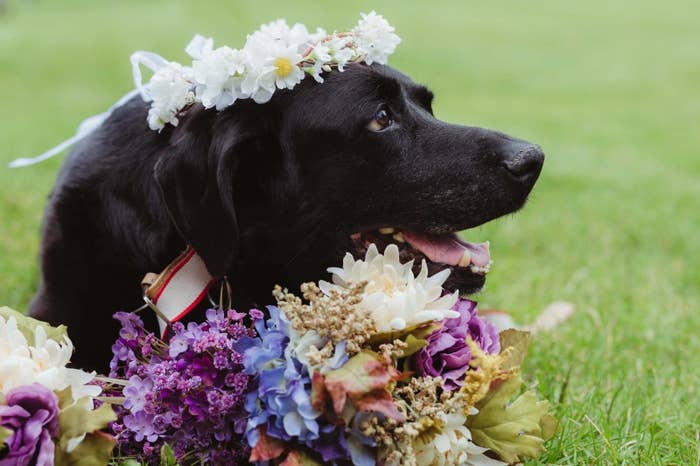 Charlie Bear was diagnosed with a brain tumor last April after having a seizure while on a walk. The prognosis wasn't good.
One week before the wedding, Charlie had five seizures, and seemed to be suffering quite a bit. O'Connell and Garvin made arrangements for him to be put to sleep.
But, during the week leading up to the wedding, he had no seizures, no trouble walking, and "seemed like a whole new dog," O'Connell said. She thought he might actually make it to the wedding.
"I just thought, I want him to see this," she said.
O'Connell and Garvin were married on Sept. 1, with Charlie Bear and one of their other five dogs by their side.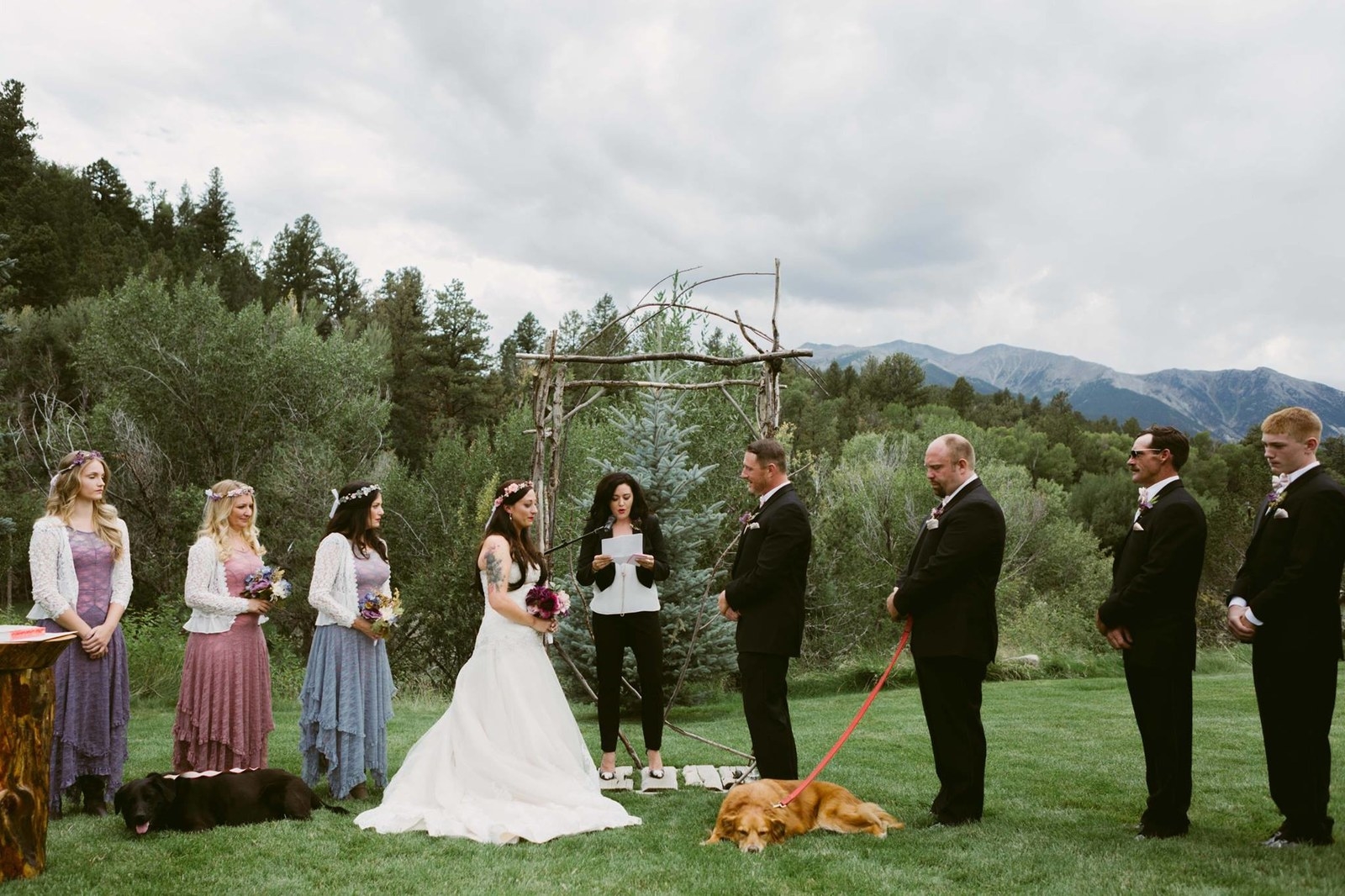 Charlie was too tired to walk back, so Katie Lloyd, the maid of honor and O'Connell's sister, scooped up the 80-pound dog and carried him back in her arms.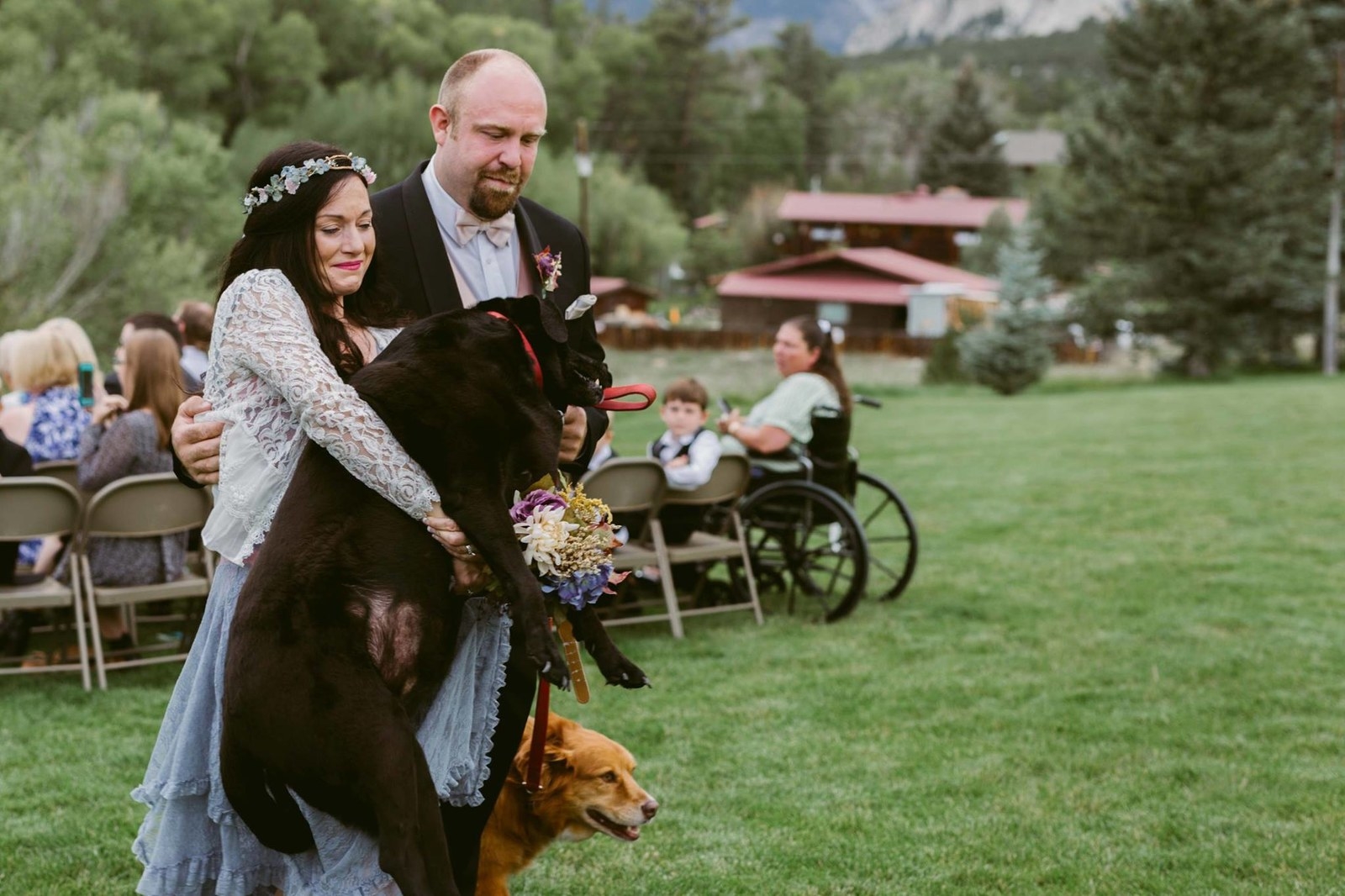 The photographer, Jennifer Dziuvenis, told BuzzFeed News that "everybody started bawling" when Charlie was carried away.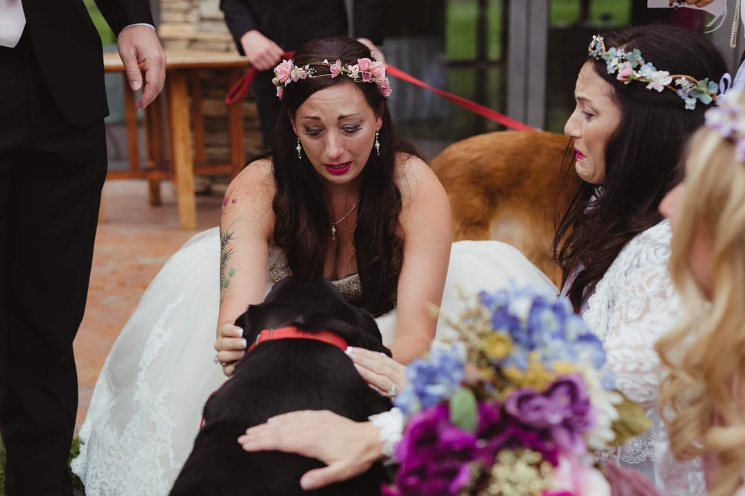 O'Connell said she could "see it in his eyes" that Charlie held on in his final days for her.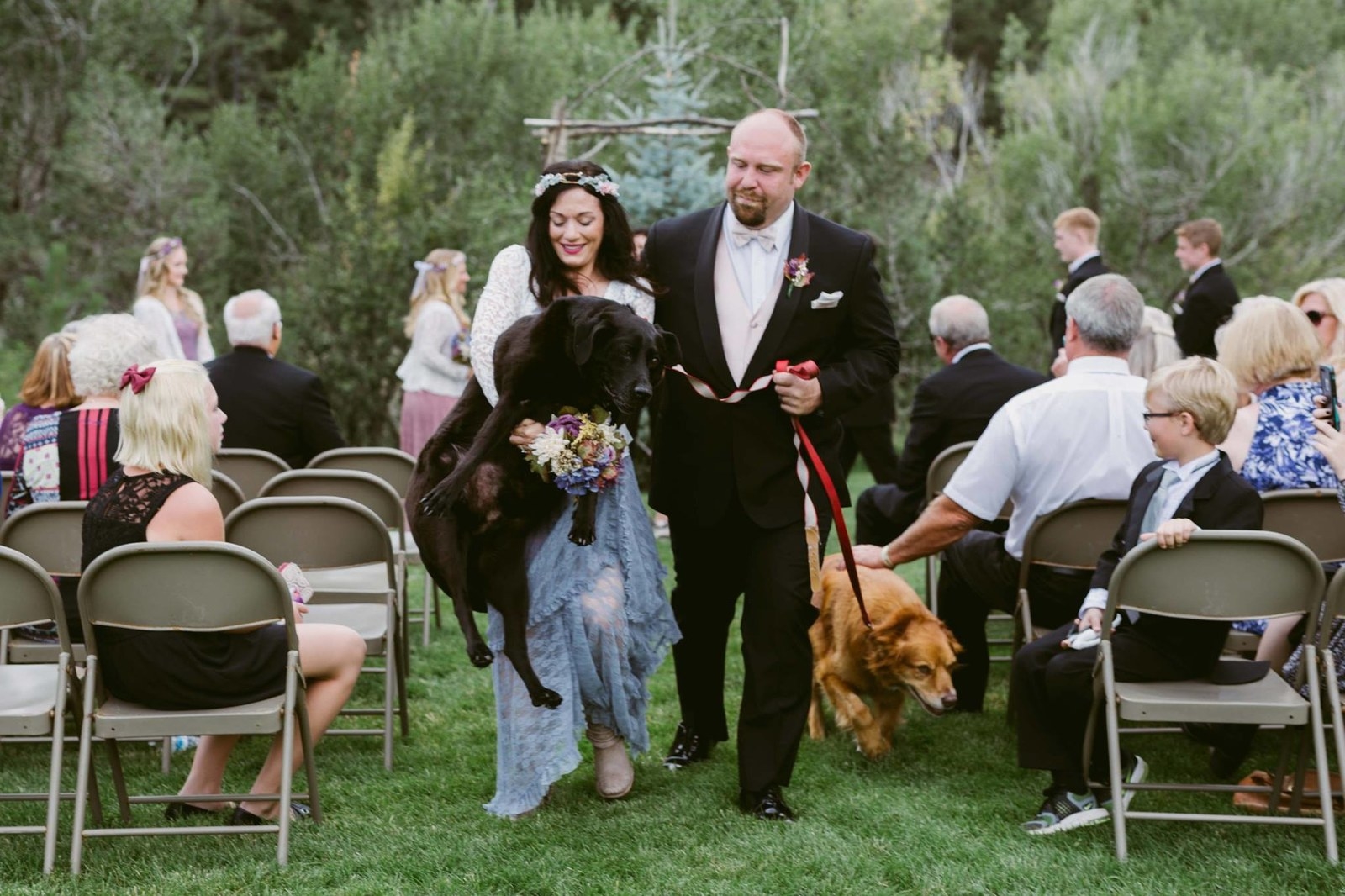 Charlie Bear was put to sleep a little over a week later on Sept. 9.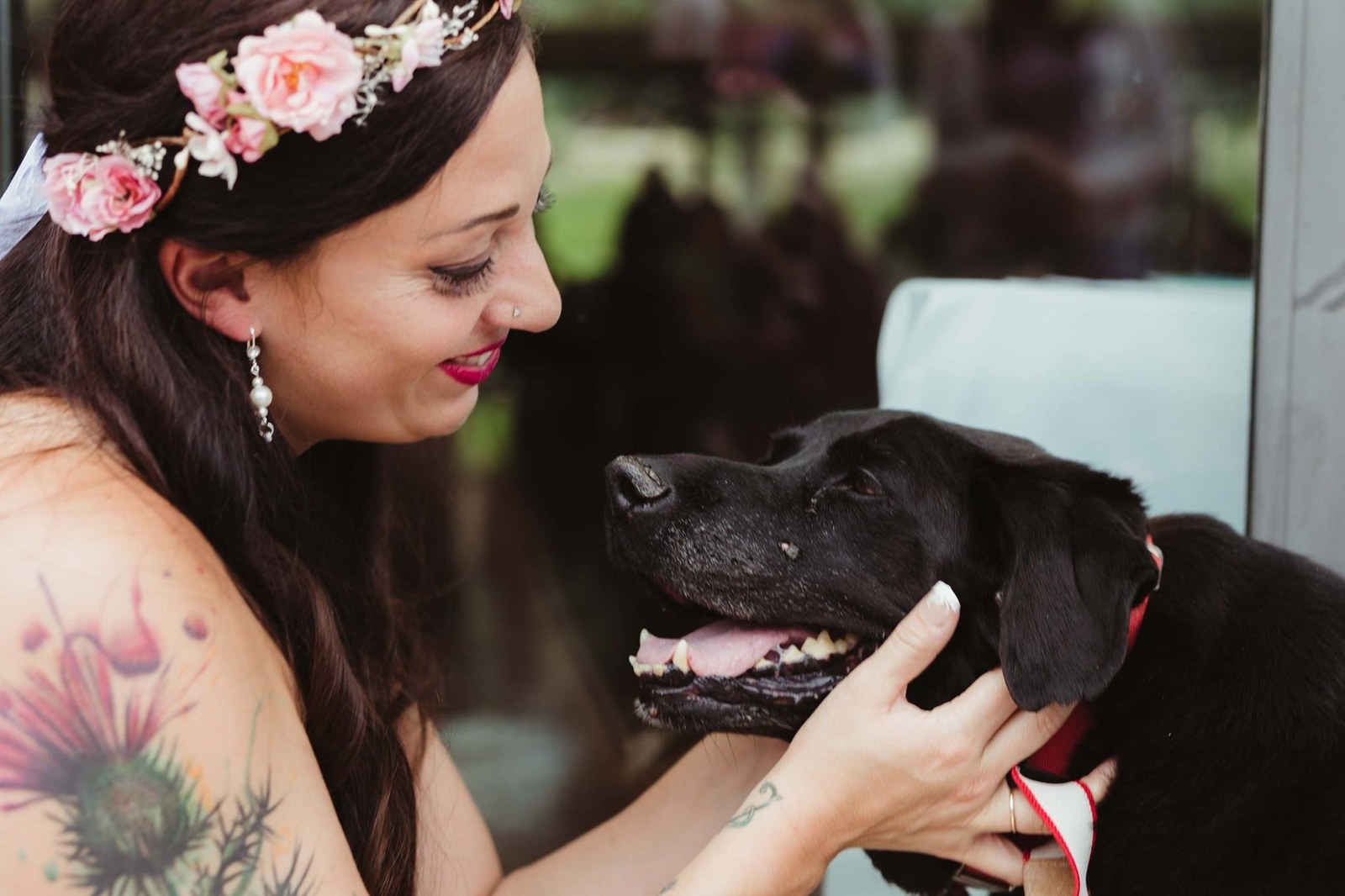 "It was a phenomenal moment," she said. "It was a phenomenal 15 years. That's for sure."