People are calling this school bus driver a hero after she saved 20 elementary school children from a raging bus fire Monday afternoon in College Park, Maryland.
And not only did she evacuate the children — she went back in the bus, as it was being engulfed by flames, to make sure no one was left behind.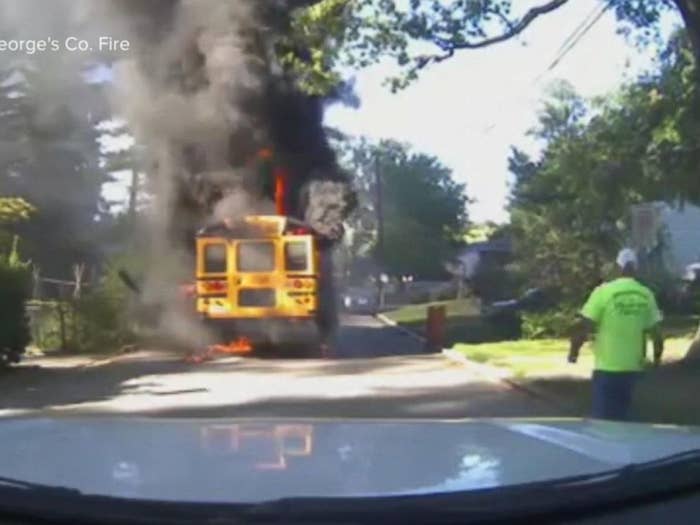 The fire "completely destroyed" the bus, according to Fazlul Kabir, an onlooker who went to help.
"When I'm driving them, you're my children until I drop you off to your biological parents," Smith said. "I have to handle each child with care, as a mommy would her own, so that's what I did."