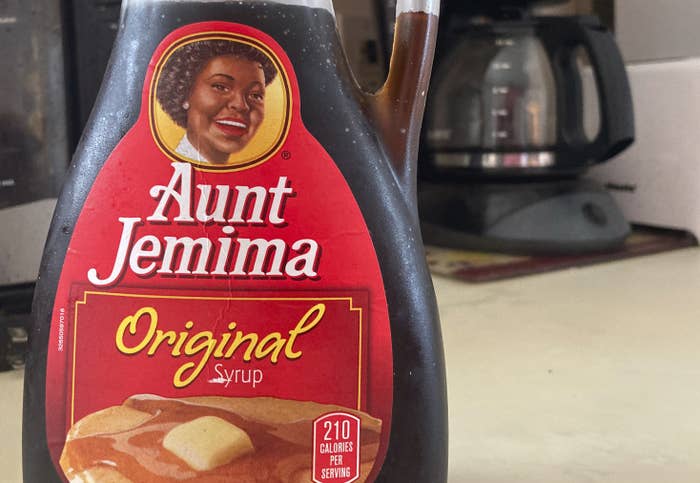 Syrup and pancake mix brand Aunt Jemima will change its name and image after acknowledging its racist roots, its parent company, Quaker Oats, announced Wednesday.
"We recognize Aunt Jemima's origins are based on a racial stereotype," Kristin Kroepfl, the company's vice president and chief marketing officer, said in a press release. "While work has been done over the years to update the brand in a manner intended to be appropriate and respectful, we realize those changes are not enough."
The changes will begin appearing in stores at the end of the year. It is not yet known what the new packaging for the 130-year-old brand will look like.

Mars, the parent company for Uncle Ben's rice, said Wednesday that they would follow suit. While they don't know yet what the changes will entail, they are "evaluating all possibilities," they said in a press release.
"As a global brand, we know we have a responsibility to take a stand in helping to put an end to racial bias and injustices," Mars said. "As we listen to the voices of consumers, especially in the Black community, and to the voices of our Associates worldwide, we recognize that now is the right time to evolve the Uncle Ben's brand, including its visual brand identity, which we will do."

Aunt Jemima is a character that originated in late-1800s minstrel shows, in which white performers in blackface would portray a variety of racist archetypes of Black people as a popular form of entertainment for white people.
Aunt Jemima was based on the racist archetype known as the "mammy," usually portrayed as a caregiver or maid in a white family's homes, which had its roots in slavery.
Early advertisements for the syrup brand portrayed its namesake to reflect this stereotype. The first model hired by the company to portray Aunt Jemima was Nancy Green, a formerly enslaved person.
In 1989, the brand updated its design, removing Aunt Jemima's bandana and giving her pearl earrings and a lace collar.
Wednesday's brand upheaval comes amid worldwide protests against racism and police brutality, which were ignited when George Floyd was killed in police custody.
Across social media in the previous days, people had been criticizing the Aunt Jemima brand for perpetuating racism. Many posted threads of the brand's racist history, and how it originated in slavery and minstrel shows. Some encouraged people to start shopping other syrup brands, particularly Black-owned ones.
In one TikTok, which has 1.7 million views, singer Kirby offered a short history of the brand and how it used Green's portrayal of Aunt Jemima to have her "[go] around, cooking pancakes, and telling people stories of the good old South."
"Black lives matter, people — even over breakfast," Kirby said, while dumping a box of the pancake mix down the sink.