The culinary world is mourning the loss of Anthony Bourdain, who was found dead after reportedly killing himself Friday.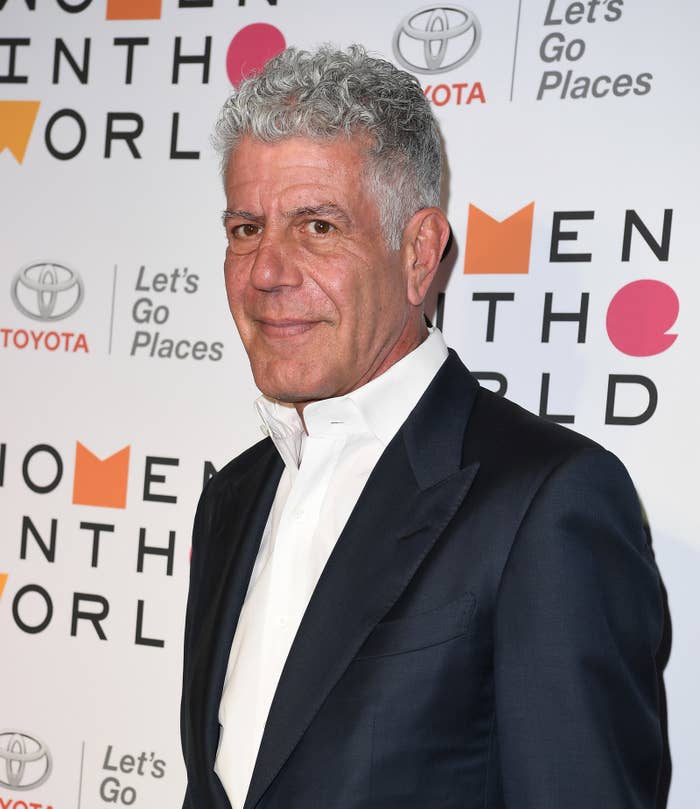 Barney Greengrass, an iconic Jewish deli in New York, counted Bourdain as one of its most loyal fans. In tribute to him, they set up a table with some of his favorite items.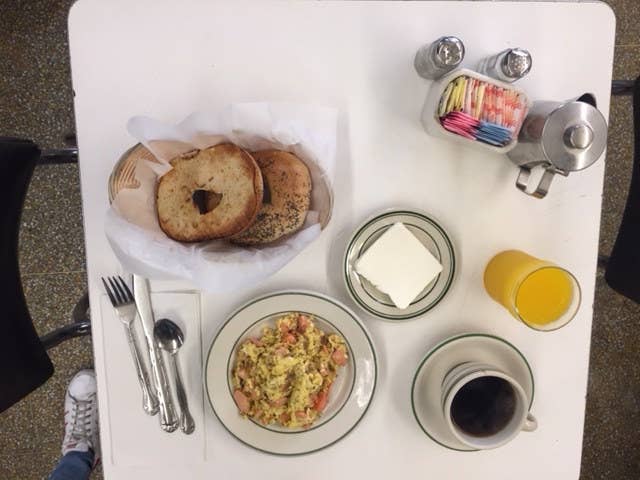 Bourdain had featured the deli in a 2002 episode of A Cook's Tour, his first show on Food Network.
Gary Greengrass, the deli's owner and the founder's grandson, told BuzzFeed News he set the table with some of the items Bourdain ordered on that episode, including their speciality, Nova Scotia lox with scrambled eggs and onions.
"I thought it was a nice touch to set it up really like it's the same table, like how he had it, and exactly where he ate and did his segment from, sort of reminisce a bit," Greengrass said. "It's a loss, what can I tell you?"
Bourdain loved all sorts of things on their menu, Greengrass added.
"He loved the sturgeon, he loved the Nova Scotia with caramelized onions and eggs, he loved the chopped liver, we have this fresh orange juice that he loved," he said. "Those were his go-to comfort items."
Greengrass said he got the idea to set up the table after NY1 asked him what some of Bourdain's favorite items had been.
Though he was frequently off traveling the world, Greengrass said Bourdain would often come to the deli, which was founded in 1908, when he was home in New York.
"He felt like this was sort of an extension of his home," he said. "We've been around so many years, and he'd travel all over the world and then come back here, and it's like nothing's changed."
Bourdain was always a welcome face at the deli and a favorite of the staff, Greengrass said.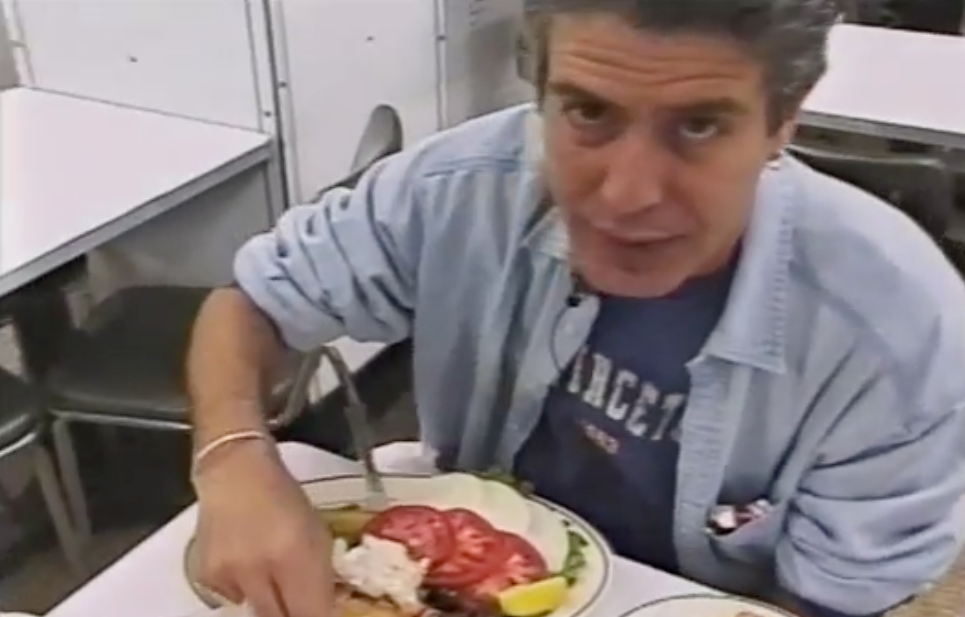 "He was funny, he'd always schmooze with the counter guys," he said. "He made everyone feel warm."
In interviews with Eater, Infatuation, the Guardian, Fodor's, and more over the years, Bourdain named Barney Greengrass as one of his New York favorites.
In 2005, Bourdain had this to say about the deli to The Guardian:
For whatever mysterious reasons, no city on the planet can make deli like a New York deli and the first thing I start to miss when away from home too long is breakfast at Barney Greengrass, 'the Sturgeon King' on Amsterdam Avenue and 86th Street.

Sunday breakfast at Barney's is one of those quintessential New York things to do: a crowded, ugly dining room, unchanged for decades, wobbly tables, brusque waiters, generic coffee; but their eggs scrambled with dark, caramelised onions and their lox, served with fresh toasted bagel or bialy [a Polish roll], is ethereal, and the hometeam crowd of Upper-West-Siders is about as 'genuine New York' as you can get.
Greengrass said he and the restaurant staff are "all in shock" over Bourdain's death.
"He was a funny guy, he was a pleasant guy, he made everybody feel special," Greengrass said. "He was a great ambassador for the culinary world."
The National Suicide Prevention Lifeline is 1-800-273-8255. Other international suicide helplines can be found at befrienders.org.