A Cubs Fan Drove All Day To Listen To The Game At His Father's Grave
His dad became a Cubs fan during his Navy service and remained loyal his whole life.
When the Chicago Cubs won the World Series after 108 years on Wednesday, loyal fans came together to celebrate the historic victory.
Sadly, Williams' dad — with whom he shares his name — died in 1980 at the age of 53.
Williams said his dad became a Cubs fan while he was serving in the Navy.
Even through decades of losses, Williams' dad remained loyal to his team.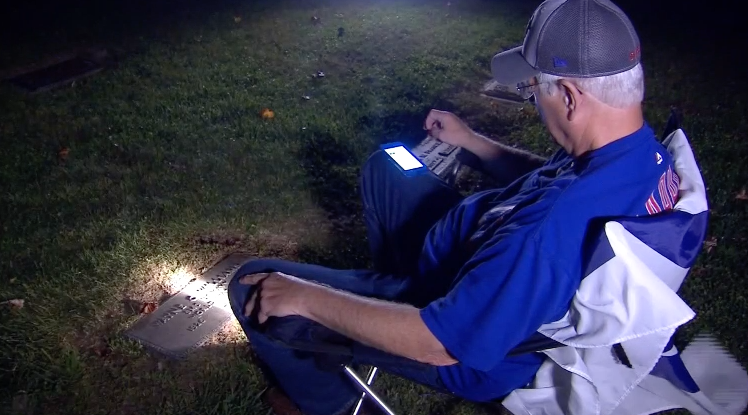 "Knowing him, no," Williams said. "He was a hell raiser, baby. He was a hell raiser."