This May, the 90th annual National Spelling Bee will feature its youngest contestant in history, 5-year-old Edith Fuller of Oklahoma.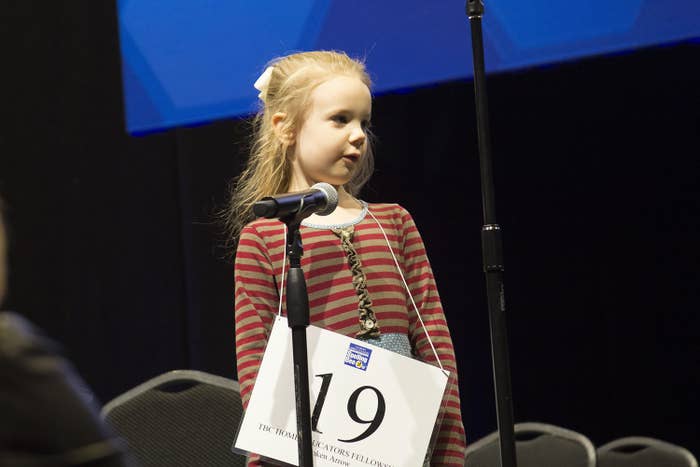 Edith's mom, Annie Fuller, told Tulsa World she only learned of her daughter's spelling skills last summer, when she correctly spelled "restaurant" despite having never been taught how.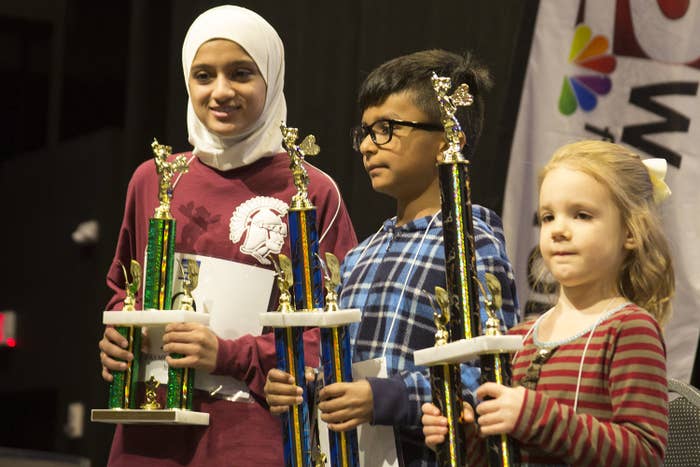 "It's fun to share her with everyone. I knew she'd be a novelty, so I'm proud she held her own," Fuller said.
Here's the full list of words Edith spelled correctly to advance to the National Spelling Bee:
1. Dracula
2. Layette
3. Odori
4. Colloquial
5. Sevruga
6. Staccato
7. Panglossian
8. Troika
9. Picaresque
10. Lieutenant
11. Kama
12. Mesmerize
13. Tritium
14. Pernicious
15. Buddha
16. Minaret
17. Dahlia
18. Tamarind
19. Virgule
20. Eocene
21. Zephyr
22. Fuselage
23. Nisei
24. Philately
25. Euthanasia
26. Jacamar
27. Chauvinism
28. Alim
29. Perestroika
30. Fennec
31. Lahar
32. Weimaraner
33. Fete
34. Baedeker
35. Sarsaparilla
36. Croesus
37. Jnana