A mom in Denver said her 9-year-old came out as gay and then killed himself after being bullied at school.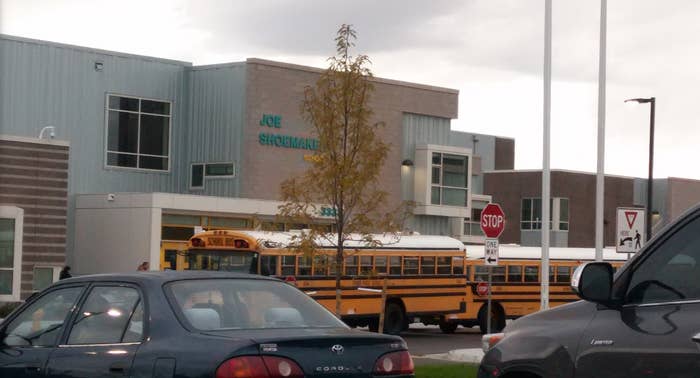 Leia Pierce's son, Jamel Myles, killed himself Thursday — just four days after starting fourth grade.
Over the summer, he'd come out to her as gay, she told KDVR.
"And he looked so scared when he told me. He was like, "Mom I'm gay,'" Pierce told the local news station. "And I thought he was playing, so I looked back because I was driving, and he was all curled up, so scared. And I said, I still love you."
He also told his mom he'd like to start dressing in a more feminine style.
"I know you buy me boy stuff because I'm a boy, but I'd rather dress like a girl," Pierce said her son told her.
He also said "he was gonna tell people he's gay because he's proud of himself," Pierce said.
Jamel killed himself in his home Thursday night, the Denver Police Department told BuzzFeed News.
He was brought to the hospital by ambulance, and "tragically, was later pronounced deceased."
Jamel had been bullied at school, Pierce said.
"Four days is all it took at school. I could just imagine what they said to him," she told KDVR. "My son told my oldest daughter the kids at school told him to kill himself. I'm just sad he didn't come to me."
Pierce, who could not be immediately reached for comment, is now speaking out to push for "accountability for bullying."
In a Facebook post a day after her son's death, Pierce said she'd "lost a reason to breathe."
"My heart, my sunshine, my son... he was being bullied and i didnt know. Not till it was to late.. i wish i knew everything so i could've stopped this.." she wrote.
In a statement, a spokesperson for the Denver Public Schools said they "are very saddened by Jamel's tragic loss."
"It is critical that our students receive all the supports they need to learn and thrive in a safe and welcoming environment," the spokesperson said. "Our formal policies and practices reflect this commitment to ensuring that our LGBTQ+ students can pursue their education with dignity — from policies and training to prevent and stop bullying to formal policies and guidance materials that fully respect gender identity (including use of preferred pronouns and restrooms)."
"Our priority right now is to help all students and adults with the grief they are experiencing, to better understand all the facts surrounding this tragic loss, and to do all we can to prevent another tragedy of this nature in the future," the spokesperson said.