Sir Nils Olav, a Norwegian penguin and a resident of Edinburgh Zoo, in Scotland, is not an ordinary penguin.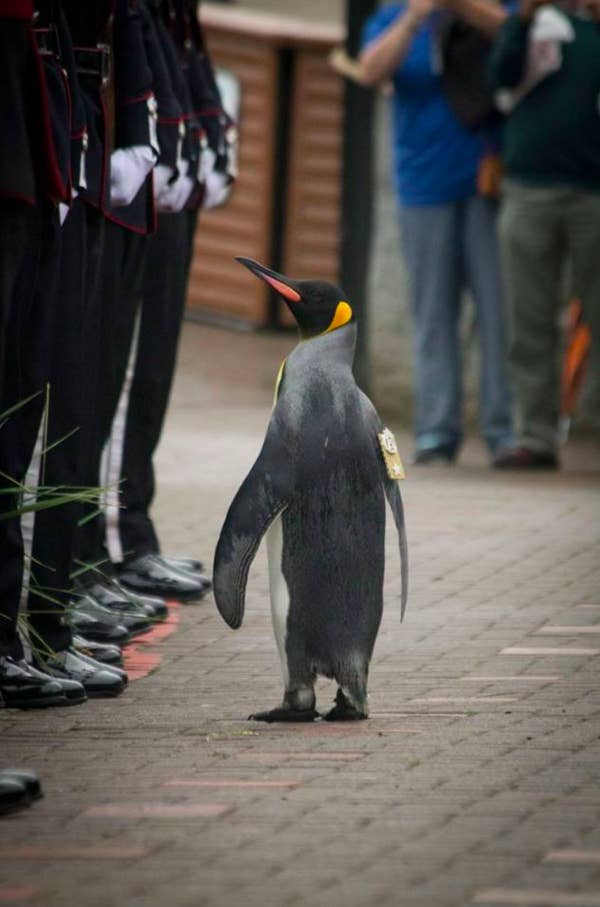 Sir Nils Olav is a loyal penguin to his homeland, endowed with a sense of service.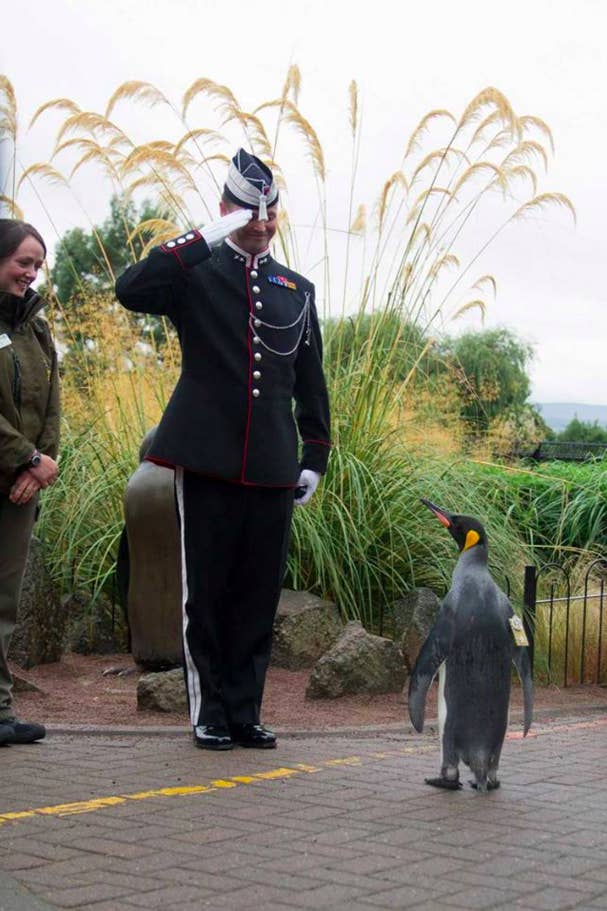 This Monday, the Edinburgh Zoo announced that Sir Nils Olav was appointed brigadier in the army of his home country.
Sir Nils Olav has worked hard to make this rank. His military career began in 1982 as a corporal. Then he had several promotions.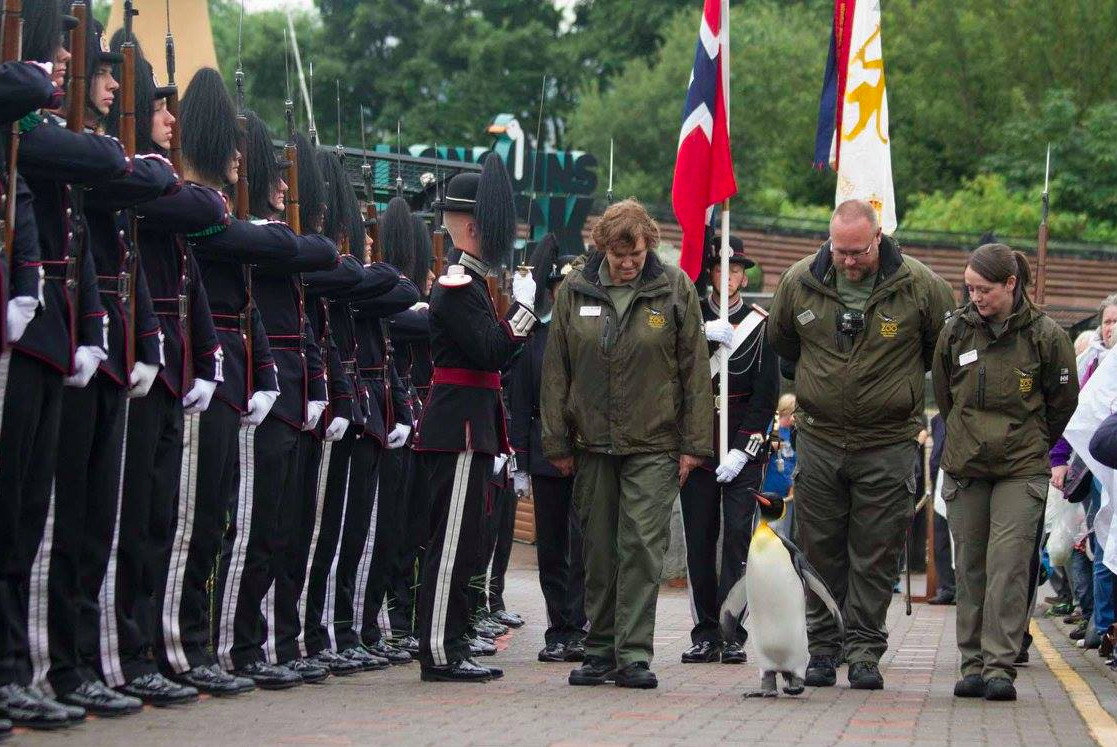 The Norwegian military's mascot is a king penguin, and Edinburgh Zoo has been caring for and conducting research about the breed since the early 1900s.
The military distinction is a way for the two countries to celebrate the bond they have forged through care of the species, a press release said.
The army visits Sir Nils Olav when it is in town every few years to perform in the The Royal Edinburgh Military Tattoo, a military band performance held in the town.
"This is just a simply fantastic example of the great relations between our two countries, and it couldn't be a more charming tradition," Brigadier David Allfrey, the head of the Royal Edinburgh Military Tattoo, said in the release.
In 2005, he was appointed colonel-in-chief. In 2008, he was even honored with the honorary knighthood by King Harald V of Norway in person.
Just watch how Nils Olav, the most worthy of all the penguins, is doing his troop review.
Thank you, Nils Olav, for reminding us of the values of loyalty, bravery and sacrifice in your own way.