Hundreds Rally In L.A. For Obama To Include Immigrant Workers In Executive Actions
The National Day Laborer Organizing Network wants to ensure immigrant workers are included in President Obama's executive action.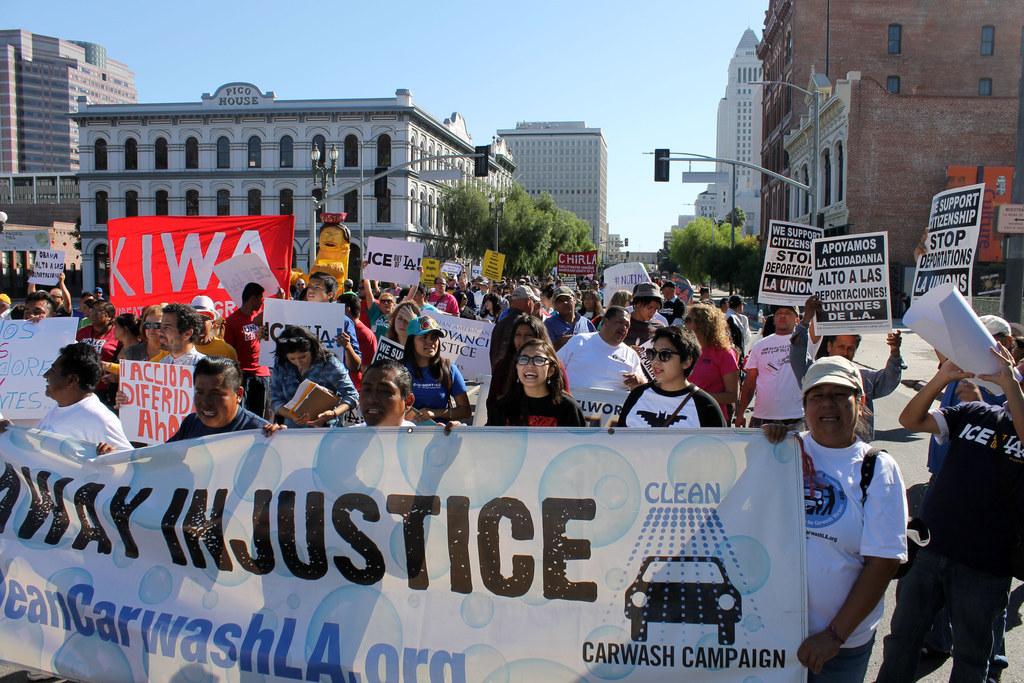 Hundreds of immigrant workers and supporters rallied in downtown Los Angeles Wednesday urging President Obama to include protections for laborers in the series of executive actions he is expected to issue on immigration policy in the coming weeks.
Organizers want those protections to include measures that protect workers who denounce unfair labor practices, as well as extend visas to victims of violent crimes and wage- and hour-violations. They are also emphasized that any actions taken should not exclude people — such as domestic workers and day laborers — who are not employed continuously.
"The city of L.A. wouldn't function without migrant labor," Pablo Alvarado, the director of the National Day Laborer Organizing Network (NDLON), told BuzzFeed. "You go to the neighborhoods here and it's the immigrant workers who keep the gardens green, who make sure that people come and work to the big buildings here because workers are taking care of their kids, cleaning their homes.
"Everyone, from friend to foe, is willing to accept people's labor, but they are not willing to accept people's humanity," he added.
Obama is expected to announce the administrative actions, a source of controversy with some Republicans, in the next few weeks. The actions follow an administration-wide review of deportation policy, following intense pressure from activists in the past year.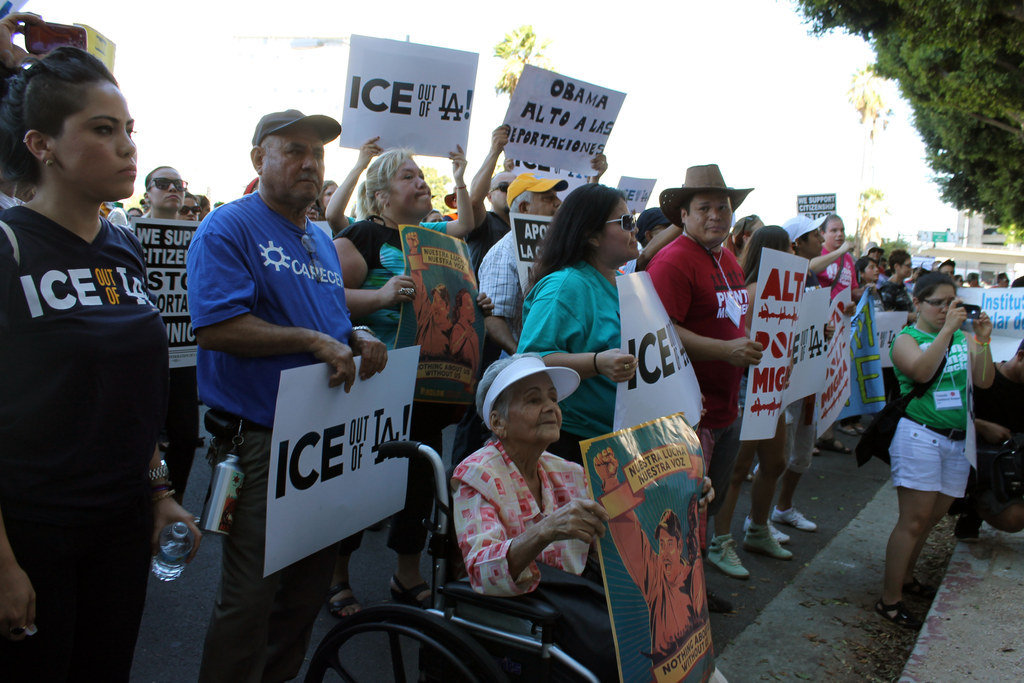 The Los Angeles rally was organized by NDLON in conjunction with a coalition of local and national civil rights and labor groups, as part of their annual national conference. In addition to protections for workers, the group asked that Los Angeles County put an end to programs in which local law enforcement collaborate with federal immigration agencies.
About 500 supporters first marched to the steps of a federal detention center, where immigrants currently involved in deportation proceedings talked about their cases and asked to be included in the president's plan.
Maria Martinez, who attended the event as member of the Phoenix-based immigrant rights group Puente Arizona, pled on behalf of her undocumented son, who is facing deportation after he was detained during a raid by Sheriff Joe Arpaio's force in Maricopa County.
"We are all humans and deserve a certain level of respect," she said.
Another speaker, Gustavo Bonilla, said he was detained on a minor traffic violation in New Orleans, where he has lived and worked for 15 years. Bonilla said he was denied an extension of his deportation stay because he has been active in mobilizing other undocumented immigrants in his community.
Speakers at the rally also asked that Los Angeles County put an end to programs in which local law enforcement collaborate with federal immigration agencies.
The group then marched back to the La Placita Church, where local politicians and the Los Angeles Police Department Chief, Charlie Beck, heard testimonies from leaders of the different organizations at the conference — which included the ICE Out of LA Coalition, CHIRLA, SEIU, and others.
In the absence of Congressional action on immigration, President Obama said in June he would announce a series of administrative actions by the end of the summer; he is expected to, on some level, slow deportations of undocumented immigrants.
The exact details of the president's plans remain a mystery, but advocates want and expect the actions to include some sort of expansion of an earlier administrative program that provides legal status to young undocumented immigrants who were brought to the country as children.