6 Dead After Philadelphia Building Collapse
A construction site turns deadly.
Six people died after a Center City building collapsed Wednesday, Philadelphia Mayor Michael Nutter said. Thirteen people had been taken to local hospitals after being rescued from the debris, Fire Commissioner Lloyd Ayers told reporters. One additional person was apparently rescued but did not require medical treatment. For several hours after the incident, the death toll was only at one.
It's still unclear what exactly caused the collapse at the corner of 22nd and Market streets around 10:45 a.m., though the building — which was next door to a Salvation Army thrift store — appears to have been a construction site. For now, Philadelphia Police have said the collapse was an industrial accident.
A representative for the Occupational Safety and Health Administration told CNN that the building was a demolition site and the collapse was an accident.
Early reports estimated the number of people trapped was between eight and ten.
Here's what the building looked like before its collapse:
And before it became a construction site: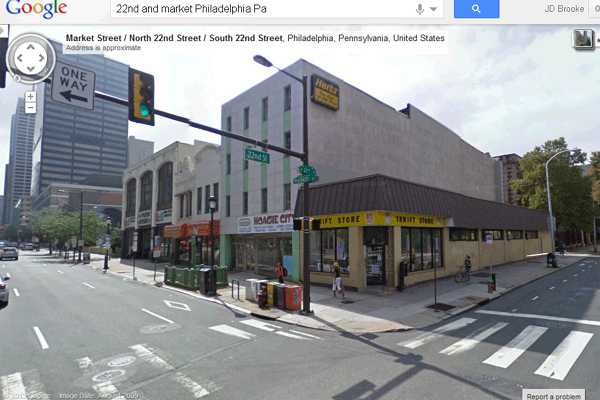 Local choppers have been capturing the chaos: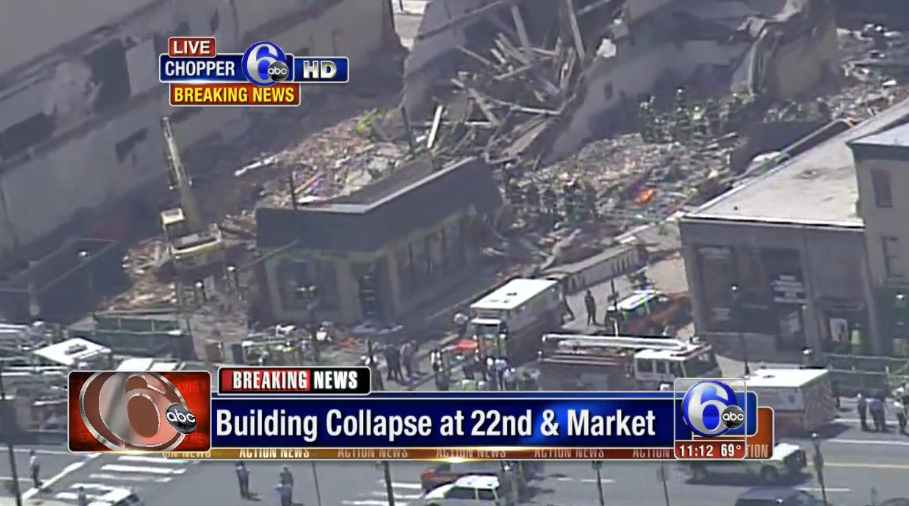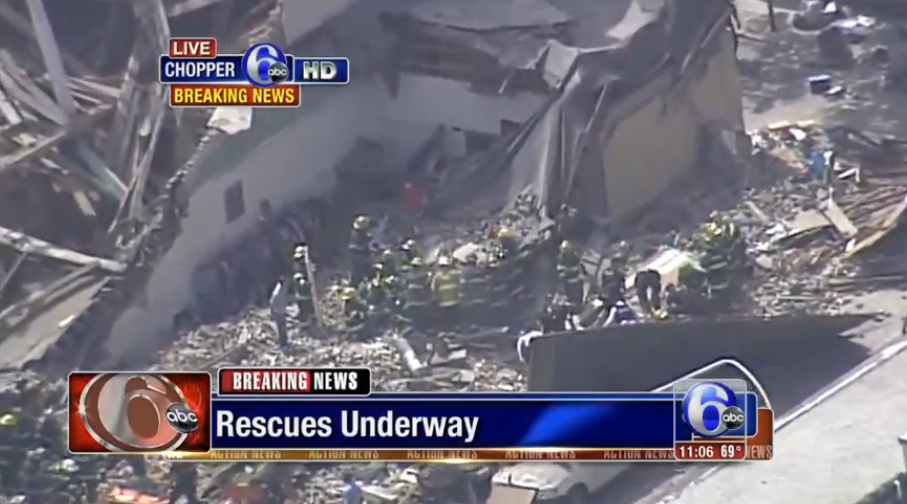 UPDATE: June 5, 2013, 11:57 p.m. ET: A person who is alive has been pulled from the rubble.
The Philadelphia Police Commanding Officer tweeted that he "just witnessed a miracle!"