This Cat Tried To Smuggle Cellphones Into A Russian Prison
Does this ever actually work?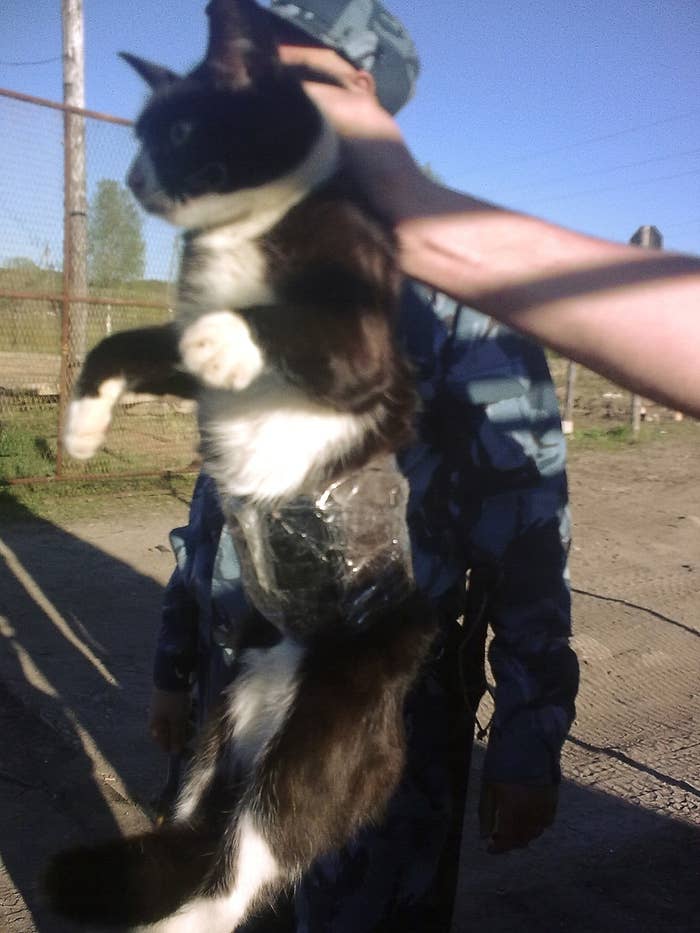 According to the Associated Press, guards noticed the cat hanging around the fence of a Penal Colony No. 1 near Syktyvkar in Russia's Komi province. Wrapped around its belly were cellphones and chargers — slightly more innocent contraband than the drills, saw blades, batteries and cellphone found taped to a cat at a Brazil prison in January.