The Voice Missing From The Nate Parker Rape Case
From actors to activists, everyone has something to say about The Birth of a Nation controversy. But one voice has been missing: the alleged victim's. Four years after her death, what we know about her life and fight.
The defense submitted just one photograph of the woman into evidence. Taken in her dorm room at Penn State University, the 8.5-by-12 picture showed her and a friend sitting on a bed. She reclined back — blonde head resting on the man's chest, body settled between his legs. Facing the camera, the woman grinned, but only slightly.
The image appealed to the defense for three reasons: the empty booze bottles in a trash can beside the bed, the wine cooler in the woman's hand, and the young black man holding her. (One attorney also mentioned the "shortness of [her] dress.") The defense's point: This woman liked to party, and she liked black men — just like Nate Parker and Jean Celestin, the two college wrestlers on trial for allegedly raping her while she was drunk.
Despite the case's sensational themes — campus rape, underage drinking, racial tension — the 2001 trial didn't get much attention outside State College, Pennsylvania. Parker was acquitted, while Celestin was found guilty of sexual assault but had his conviction overturned in 2005. The woman filed a civil suit a year later, accusing Penn State of failing to respond to harassment she endured after reporting the assault. This suit, too, went widely unnoticed.
But today, Parker is a rising Hollywood star with a critically acclaimed film — The Birth of a Nation, which Celestin helped conceive. Their collegiate scandal has resurfaced in a different time; the world is more concerned now with campus sexual assault and with holding famous men accountable for past misconduct. Since his first innocence-maintaining interviews about the case, Parker and the film's distributor, Fox Searchlight, have been dogged by questions about it. This weekend, Parker will give his first press conference since the case's re-emergence at the Toronto International Film Festival, where the controversy threatens to grab more headlines than the movie — particularly after Gabrielle Union, an actress in the film, expressed her own conflicted feelings about it.

There's just one thing missing from the story: the woman's voice. In 2012, at age 30, she killed herself at a rehab facility, her brother revealed last month.
She's never had more support, even inspiring some to boycott Parker's film. She's just not around to experience any of it.
Her absence has been striking — we're now accustomed to hearing victims in high-profile cases speak for themselves — and confounding for her family and others who knew her. How do you speak on behalf of a woman who spent her final years in "absolute psychosis," as her sister said, "detached from the reality," as her brother described her? How do you respect her privacy and requests for anonymity when keeping quiet allows her now-famous alleged attacker to own the narrative?
Amid escalating media coverage, Parker has centered the story on his experience— first on being "cleared of everything" during the "painful" trial, then on his "profound sorrow" after learning of the woman's death, and finally on his speedy realization that he was "addicted to male privilege and all of the benefits that comes from it."
Meanwhile, the woman's life has been eclipsed by the tragic circumstances of her death. We have a clear mental image of her body beside two empty bottles of over-the-counter sleeping pills. What's lost are the other lives she led: the foster kid who skipped a grade and started her freshman year early at Penn State; the social butterfly who frequented the local all-ages Latin night; and later, the reluctant dropout who felt she couldn't leave her home, fearing harassment from Parker, Celestin, and their supporters.
Then there's her life today, as the symbol of a silenced victim. She's a survivor, joining the growing ranks of women who stand up to powerful men. She's never had more support, even inspiring some to boycott Parker's film. She's just not around to experience any of it.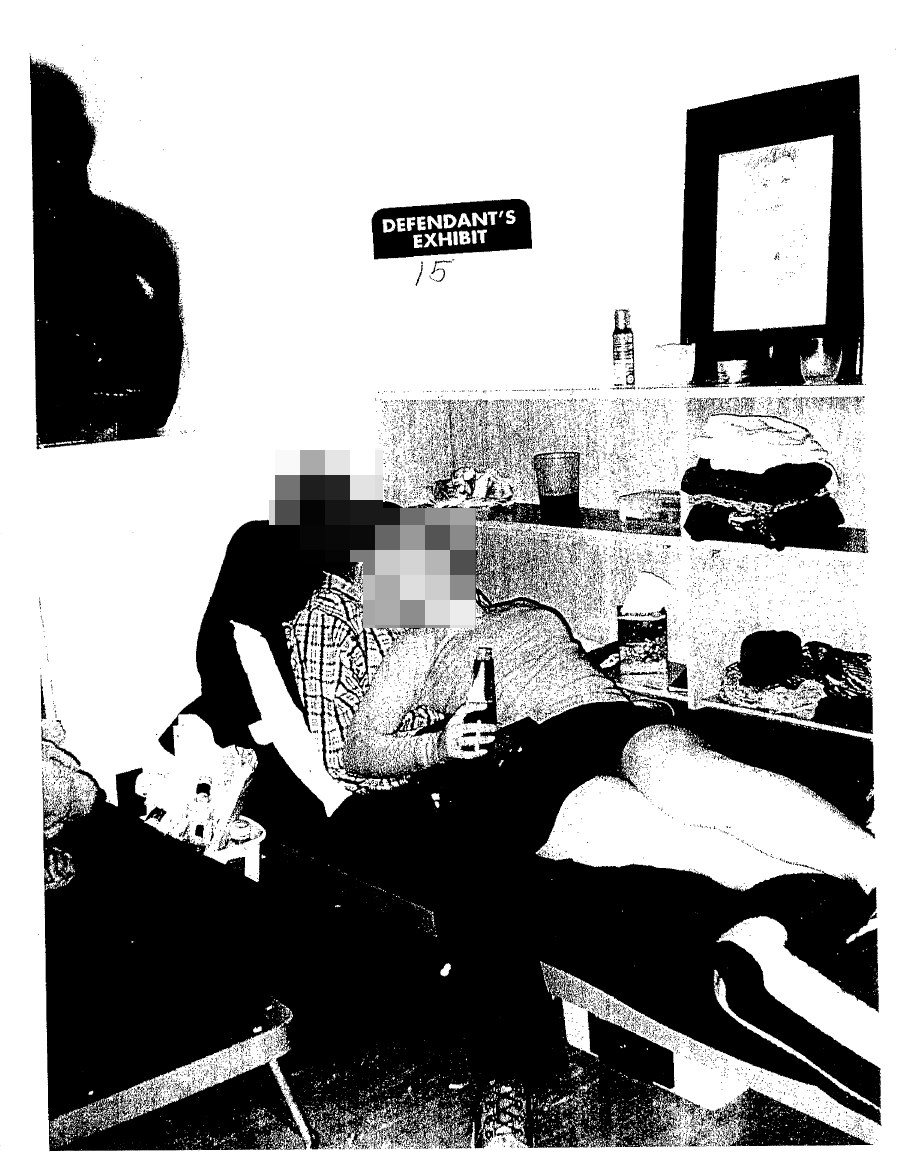 The woman was the second youngest of four siblings. Her father left when she was 11. At trial, a prosecutor described him and her mother as "bad parents."

"My mom, she was incapable of taking care of us, and three out of the four children ended up splitting and going into foster homes," the woman testified. She was 15 when she entered foster care. By 16, she was taking Prozac for chronic depression. Still, she said, she did well in school, skipping the 11th grade. She was an "outgoing, popular girl who loved animals and school," the woman's brother told Variety.
She was admitted to Penn State through a program called the Comprehensive Studies Program. "It's for students that didn't come from the best homes or wealthy homes, and they provide scholarships enough for you to get into school," she explained from the witness stand.
She enrolled at Penn State in the summer session before fall 1999. Her major was special education. She earned a 4.0 GPA that summer, she said. She made new friends. One of them — the guy in the picture the defense submitted as evidence — testified that she would come over to his house three or four times a week with friends. She'd bring drinks for the group: wine coolers, Zima, vodka. She was just "doing her thing, going to school, partying, you know, just being a regular college student," he said.
The woman met Nate Parker through a mutual friend just before the summer session ended. She was attracted to Parker and gave him the number for her biological mother's house, where she was staying until fall classes started, helping to watch over her younger brother, she said. Being at her mom's didn't seem to be easy for her. She later told police she returned to campus that August as early as possible "so I could get out" of the house.