Terrorism Threat Prompts State Department To Close Some Embassies, Issue Monthlong Travel Alert
"Current information suggests that al-Qaeda and affiliated organizations continue to plan terrorist attacks both in the region and beyond."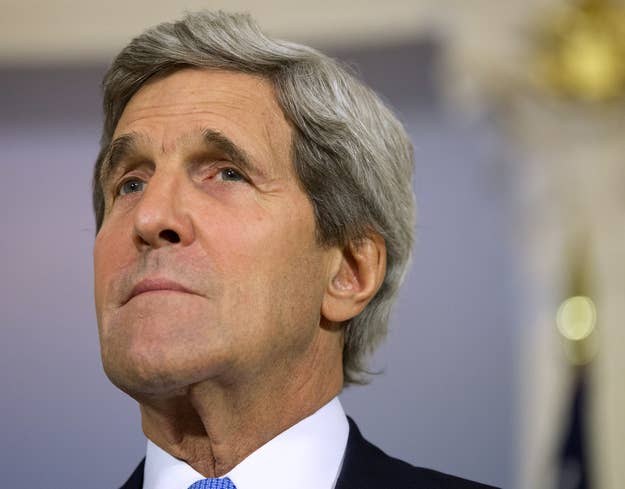 The U.S. Department of State announced Friday a broad, monthlong travel alert for the Middle East and North Africa region, as several embassies prepared to close for the weekend due to an unspecified al-Qaeda terror threat.
The State Department issues travel alerts for short-term events like virus breakouts or "[natural] disasters, terrorist attacks, coups, anniversaries of terrorist events, election-related demonstrations or violence, and high-profile events such as international conferences or regional sports events."
Travel alerts differ from travel warnings. The latter are more serious — issued "when long-term, protracted conditions that make a country dangerous" or "when the U.S. Government's ability to assist American citizens is constrained due to the closure of an embassy or consulate or because of a drawdown of its staff." There are currently 35 countries with travel warnings — countries where there are unstable governments or serious and frequent acts of violence.
Neither travel warnings nor alerts actually prohibit Americans from going to these countries; they're more meant to encourage U.S. citizens to think twice about their travel plans and prepare for hostile environments.
What makes Friday's alert unique is its vagueness. A travel alert issued on July 10 for Mali urges Americans to avoid Mali's big cities during election season. There are specific locations and city centers listed. But Friday's travel alert advises against traveling throughout the entire Middle East, North Africa, and Arabian Peninsula regions. It extends for a full month, and it comes one day after the State Department announced a precautionary weekend closure of multiple embassies throughout those regions due to "credible" information of an al-Qaeda threat.
"It's not often that we close a bunch of embassies at once," one official told The New York Times.
The 21 embassies closed include Egypt, Iraq, Israel, Kuwait, and Saudi Arabia. See the full list here.