Teresa Heinz Kerry Hospitalized, In Fair Condition
Heinz Kerry, 74, was admitted to a Massachusetts hospital showing symptoms consistent with a seizure. She is the wife of Secretary of State John Kerry.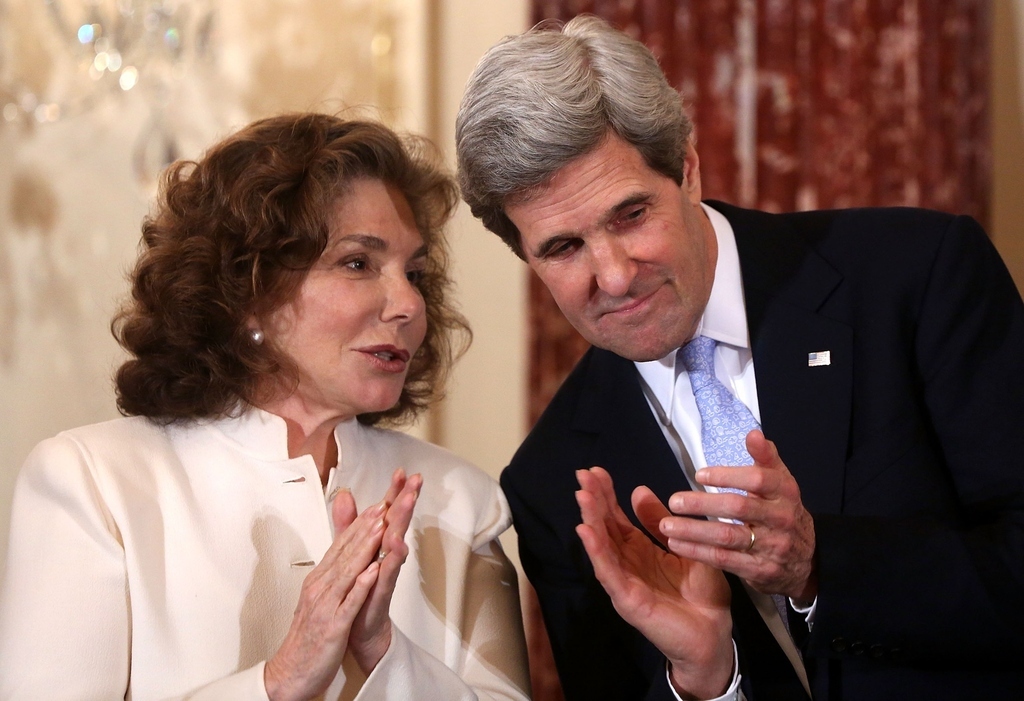 Teresa Heinz Kerry, ketchup heiress and wife to Secretary of State John Kerry, was hospitalized around 3:30 p.m. Sunday, according to Noah Brown, spokesman for Nantucket Cottage Hospital in Massachusetts.
From the Associated Press:
[Brown] says Heinz Kerry came to the facility in critical condition, and remains that way, although she has been stabilized.
"At this point, we are determining the next phase of her care, be that either in our facility on the island, or on the mainland," Brown further said, according to The Boston Globe.
Heinz Kerry, who is 74, was staying at the family's vacation home. It was later reported that she suffered symptoms consistent with a seizure.
Update: Heinz Kerry has been moved to the larger Massachusetts General Hospital.
Update — Monday, July 8: Heinz Kerry's condition has been updated from critical to fair.
"After conducting tests overnight and this morning, doctors at Massachusetts General Hospital have upgraded Mrs. Teresa Heinz Kerry's condition from critical to fair," Kerry spokesman Glen Johnson said. "She is undergoing further evaluation, and Secretary of State John Kerry, her son, and other family members remain with Mrs. Heinz Kerry at the hospital in Boston."
A source at the hospital tells NBC News that Heinz Kerry suffered a grand mal seizure.
"It's an electrical storm in the brain," said Dr. Nathan Fountain, director of the F.E. Dreifuss Comprehensive Epilepsy Program at the University of Virginia in Charlottesville, Va. The effort of a seizure can be compared to running a 100-yard dash, and it leaves the patient exhausted and disoriented, he added.