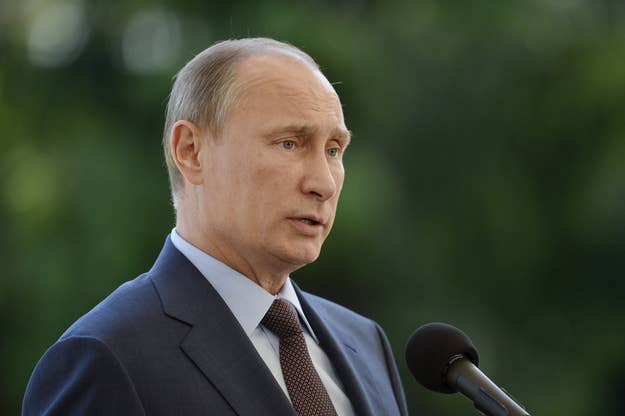 At a gas exporters' conference on Monday, Russian President Vladimir Putin reiterated his statements from last week regarding former U.S. government contractor Edward Snowden, who is believed to be camping out in the transit zone of Moscow's Sheremyetevo Airport. Then he immediately contradicted them.
Putin said despite the Obama administration's efforts, Russia will not extradite Edward Snowden to the United States. Then he said that the fugitive is not welcome in Russia. Putin urged Snowden to choose a "final destination." Then he offered Snowden a way to stay in the country.
"If he wants to stay here, there is one condition: He must stop his work aimed at harming our American partners, as strange as that sounds coming from my lips," Putin said, according to Reuters.
Less than an hour after Putin's statements, The New York Times reported that Snowden's application for political asylum was received by the Russian government on Sunday.
According to [a Russian immigration official], who requested anonymity because he was not authorized to discuss the case, Mr. Snowden's application was hand-delivered to a Russian consulate in Terminal F of Moscow's Sheremyetevo Airport late Sunday evening by Sarah Harrison, an activist for WikiLeaks traveling with Mr. Snowden.
Snowden has also drafted applications for asylum in Ecuador and Iceland, WikiLeaks founder Julian Assange said in a conference call with reporters last week.
As Guardian journalist Glenn Greenwald pointed out on Monday, Snowden doesn't necessarily have plans to continue "his work," as Putin phrased it. The 30-year-old fugitive already gave his supply of NSA documents to journalists; they have been deciding when to release them.