San Diego Doesn't Want To Pay For Its Mayor's Sex Scandal
The city declined to pay Bob Filner's harassment lawsuit legal fees — and then filed to sue him.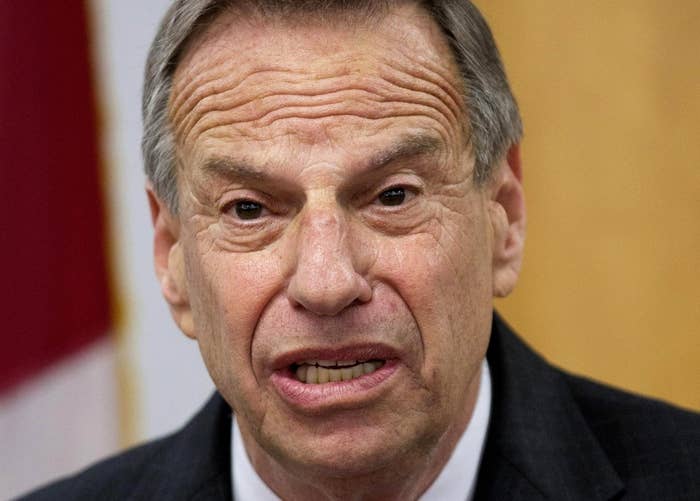 In a closed-door session Tuesday, the San Diego City Council voted to file a cross complaint against Mayor Bob Filner for all costs the city may incur during his high-profile sexual harassment lawsuit.
"This is part of due process," City Attorney Jan Goldsmith said. "If Bob Filner engaged in unlawful conduct and the city is held liable, he will have to reimburse us every penny the city pays and its attorney fees."
Filner had previously filed a request for the city to pay his legal bills. On Tuesday, it was rejected. The city council opened the issue up to the public before voting, the San Diego Union-Tribune reports:
"Being a groper is not part of his duties, so I say no, hell no," Julie Adams of San Diego said.

Another speaker, Anne Rauch, said the mayor has in effect admitted creating a hostile work environment and therefore deserves no assistance from the city.
Filner was sued by his former communications director Irene McCormack Jackson last week, prompting him to hold a news conference in which he said he wouldn't resign but instead seek clinical treatment for his behavior. He will begin a two-week intensive program on Monday.
Jackson is being represented by Gloria Allred, who called Filner's clinical treatment attempts a "ploy to try to buy time." Dozens of local and national political figures have called for Filner to resign, including Democratic National Committee Chair and U.S. Rep. Debbie Wasserman Schultz.