Winter Storm Nemo began hitting southern New England Friday morning with snow, rain and wind. The storm is expected to move north and continue battering the area until Saturday evening.
According to the Weather Channel, the major cities that will see the most snow are Boston, Hartford, Providence, Portland, and Concord — they're expecting one to two feet of snow, with three feet possible near coastal regions. New York and New Jersey cities will likely see more than six inches. Philadelphia, Detroit and other outer New England cities should expect less than six inches.
Here's the last NOAA satellite image before the storm really hit: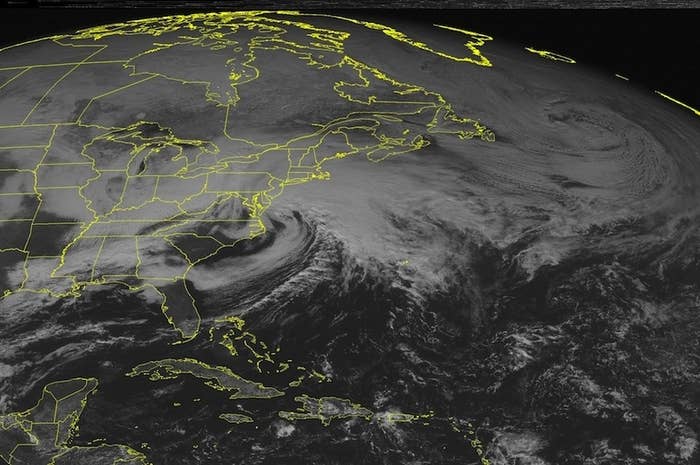 New York, Maine, Rhode Island, Massachusetts and Connecticut declared states of emergency.
And several thousand people lost power:
For many, travel caused the biggest headache. Thousands of flights and trains were cancelled, gas stations ran out of fuel, some governors ordered all cars off the roads, and there was a dangerous pile-up on a Maine highway.
Ship Bottom, Long Beach Island, NJ
The blizzard also put a damper on two huge events — the Extreme Beer Fest in Boston and New York Fashion Week (though only some designers were deterred by the snow.)
As Storm Nemo continues, thousands more lose power:
The storm causes more problems on the road, leading to one fatal crash.