Judge Strikes Down Voter ID Law In Pennsylvania
The controversial law was passed in March 2012 but has never gone into effect.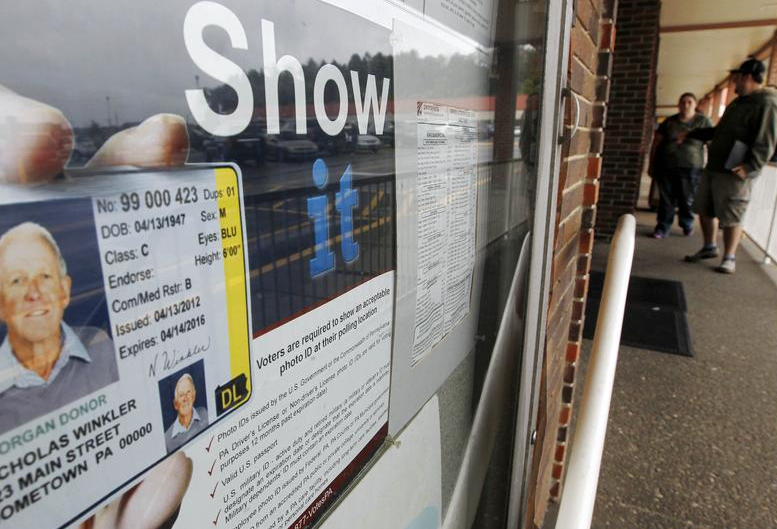 On Friday, a Pennsylvania Commonwealth Court judge struck down the state's controversial law requiring voters to show photo ID.
"Voting laws are designed to assure a free and fair election; the Voter ID Law does not further this goal," Judge Bernard L. McGinley wrote in his decision, as reported by the Associated Press.
The law — heavily contested by state Democrats — was signed by Gov. Tom Corbett in March 2012, kicking off a series of legal challenges led by the American Civil Liberties Union. So far, enforcement of the law has been blocked by various court orders.
McGinley's latest ruling is likely to be appealed and the case taken to Pennsylvania's Supreme Court, according to the AP.
In response to Friday's ruling, ACLU lawyer Witold J. Walczak said "the act was plainly revealed to be nothing more than a voter suppression tool."
The NAACP also applauded the ruling; in a statement, Voting Rights Director Jotaka Eaddy said the decision has "helped end our three-year long fight to protect the rights of voters in Pennsylvania.
"This Court recognizes that unnecessary barriers to the ballot box are counter to the principle this nation holds most dear — that all citizens should have free and unfettered access to the ballot box."
The governor's office has not yet publicly responded to the decision.
Read the judge's 103-page decision here:
Download PDF