James Holmes Will Plead Not Guilty By Reason Of Insanity
His attorney's filing comes one month after prosecutors announced they were seeking the death penalty in the Aurora theater shooting case.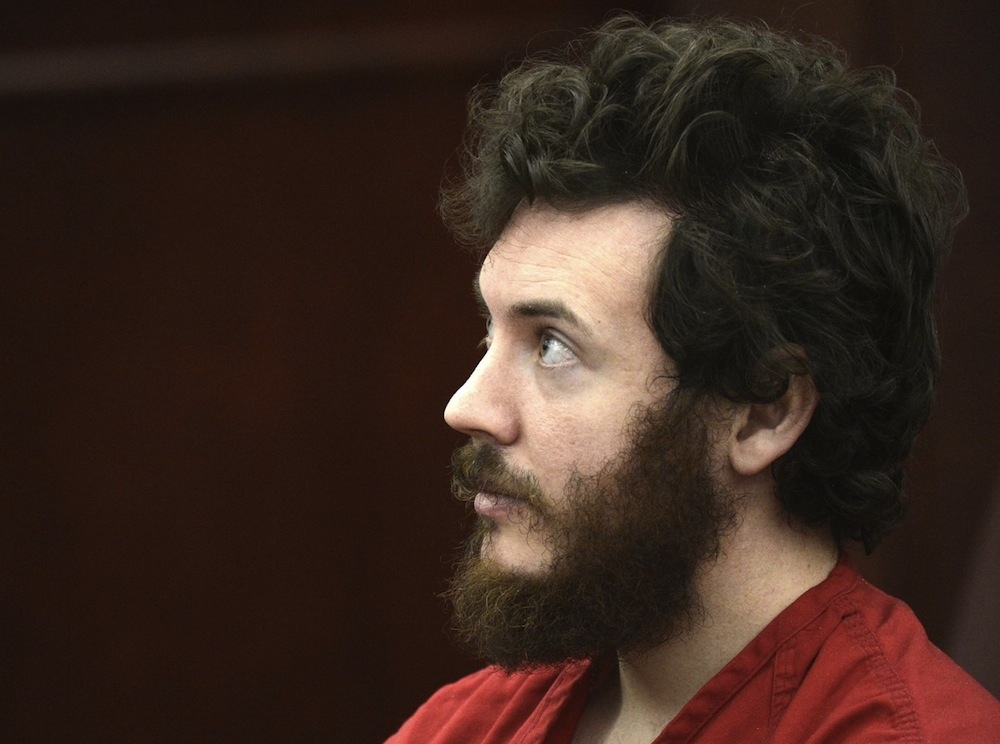 Holmes' current plea is a standard "not guilty," entered automatically by a judge in March. But the suspected theater shooter's legal team will formally request to change the plea on May 13. Here's the court document filed Tuesday: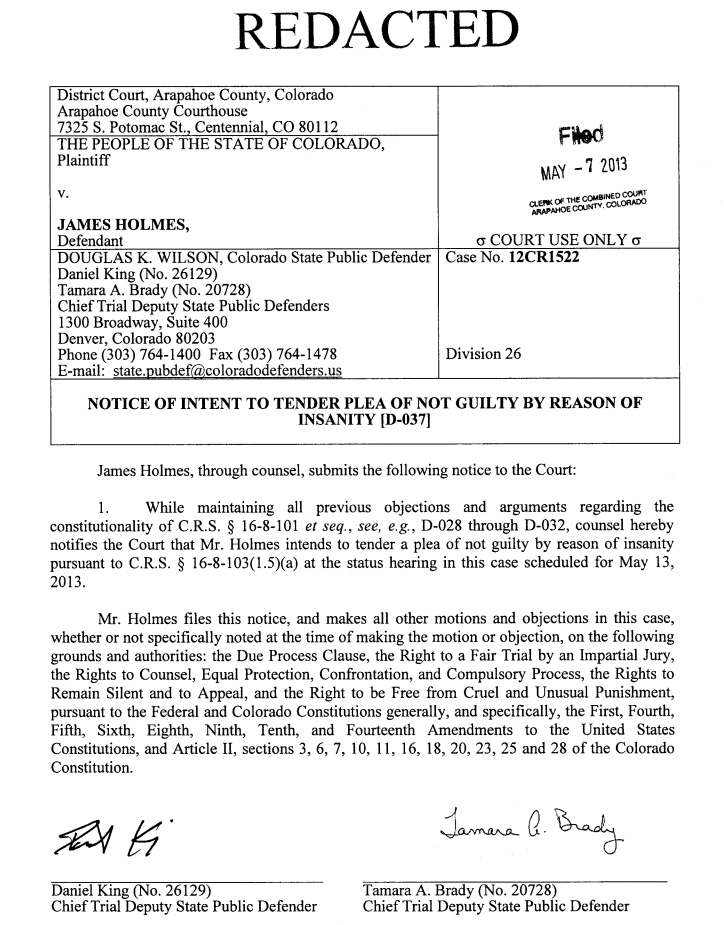 If the insanity plea is accepted, Holmes — who has a history of psychological treatment — will be put into a state hospital for examination, the AP reports.