"Bane" Protests Bain In NYC
"Gotham's reckoning," or angry man in a puffy costume? The 13-foot Dark Knight Rises villain was at Bain HQ in Manhattan Thursday with labor rights organization United NY to demonstrate against Mitt Romney's economic policies.
1.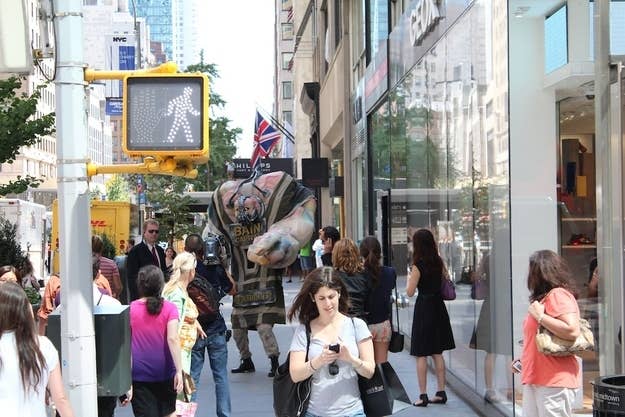 2.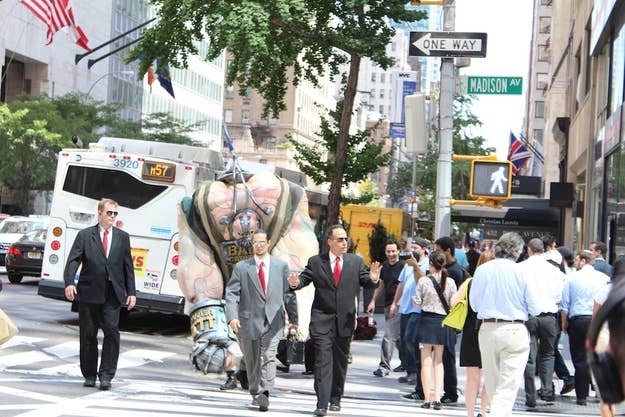 3.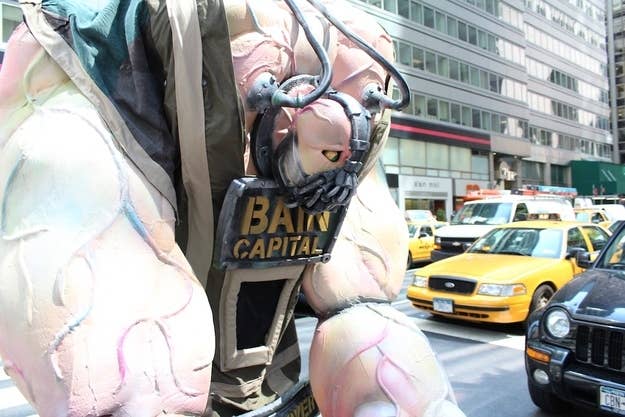 4.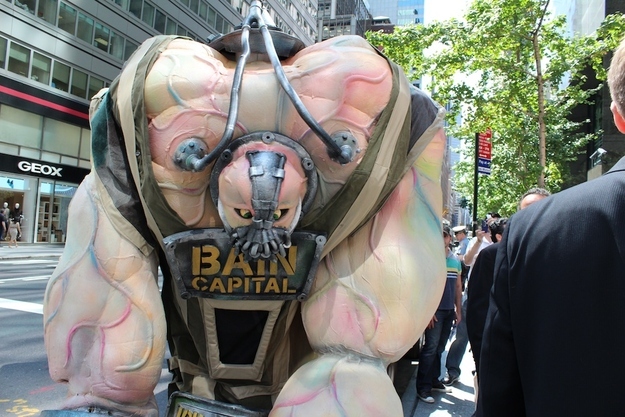 5.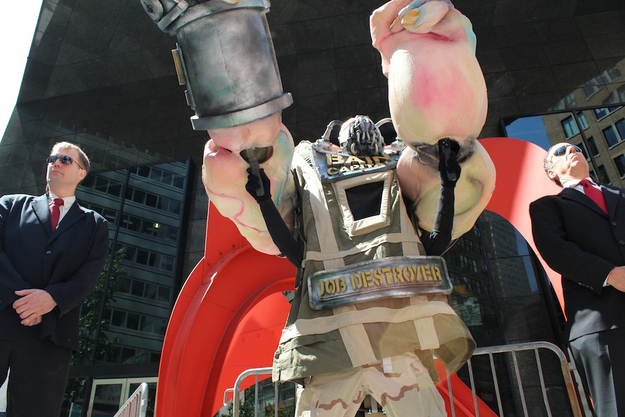 6.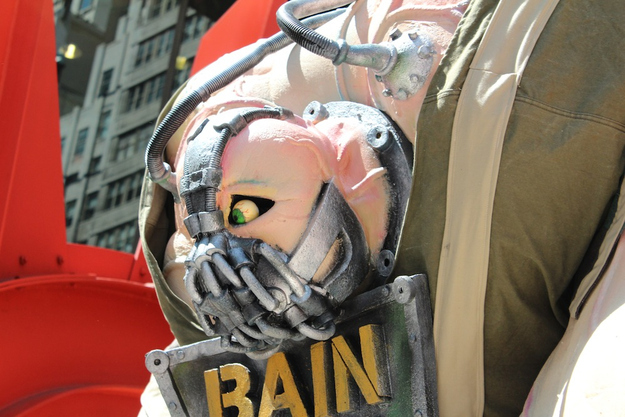 7.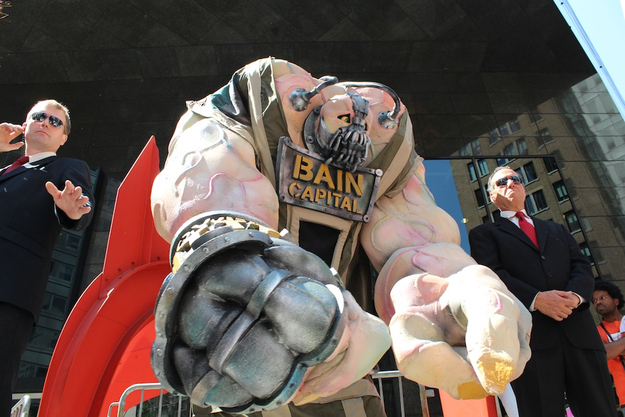 8.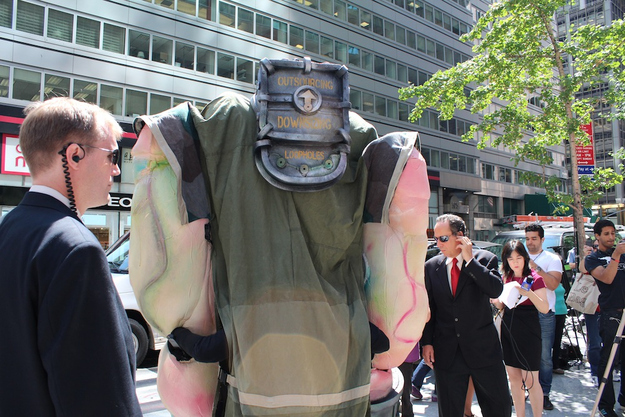 9.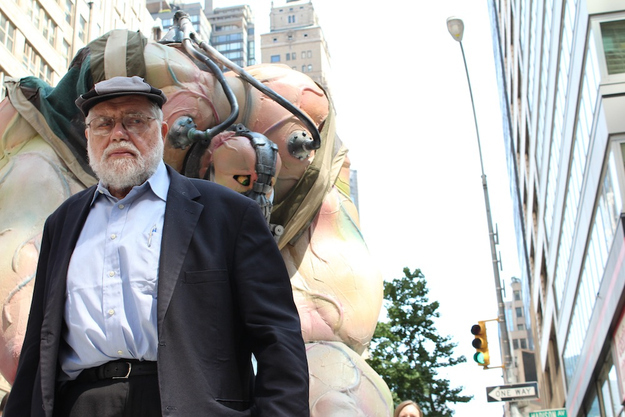 All photos by Michael Schmidt for BuzzFeed.