Atlanta resident James Cyrus Gilbert is suing the commissioner of the Georgia Department of Driver Services for rejecting three of his vanity plate requests.
The Atlanta Journal-Constitution reports that the state has a "ridiculously ambiguous" policy regarding statement plates. They've rejected G0DROKS, G0DWH0, ILUVGUNS, GAYPWR and FEMM. They've allowed G0D4EVR, GUNLUV, FEMFTAL and, most notably, GAYGAY.
But they rejected all of Gilbert's, which were: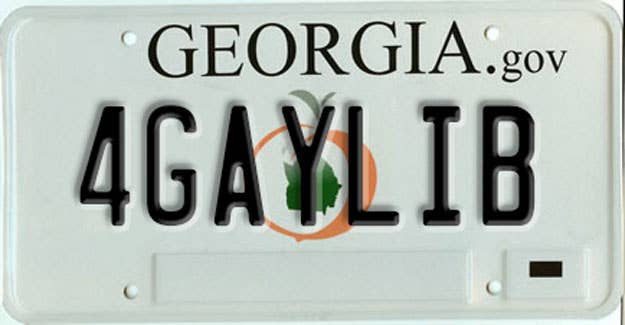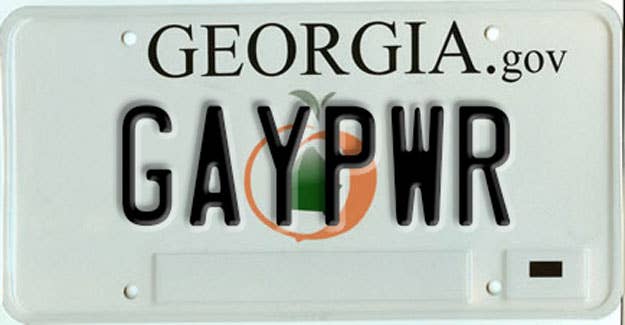 Gilbert says he's suing because he believes the department's decision was political.
"If I want I could get a tag that said straight man, but because it had gay on it, it's not available," he told AJC.