Fort Hood Defendant Says "I Am The Shooter," As Trial Begins
Nidal Hasan, the army psychiatrist accused of killing 13 in 2009, is representing himself in the trial and will even question witnesses — including survivors of the deadly attack.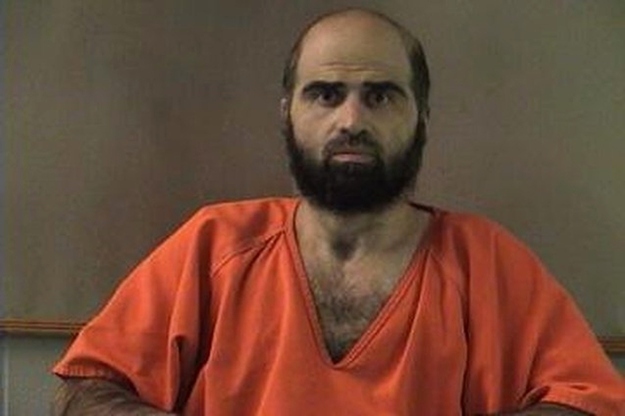 "The evidence will clearly show that I am the shooter," Maj. Nidal Malik Hasan told jurors on the first day of his mass murder trial. "We the Mujahideen are imperfect Muslims trying to establish the perfect religion in the land of the supreme god ... I apologize for any mistakes I made in this endeavor."
On Nov. 5, 2009, Hasan reportedly opened fire on Fort Hood's Soldier Readiness Processing Center, where he worked giving psychiatric treatment to soldiers right before and after their deployments. Thirteen people died and more than 30 were injured.
On Tuesday, Hasan used his opening statement to admit the evidence will "only show one side, that I was on the wrong side, and then I switched sides." He said that his actions "show that war is an ugly thing." It's otherwise unclear what the theme of his defense will be.
The prosecution says it will present evidence suggesting Hasan's attack was significantly premeditated. The government has previously pointed to several emails sent by Hasan to radical imam Anwar al-Awlaki as early as 2008.
From the prosecution's opening statement:
As the Associated Press points out, the proceedings will only get stranger in the coming days.
The trial seems likely to unfold as a faceoff between the gunman and his victims. On the witness stand will be many of the more than 30 people who were wounded, plus dozens of others who were inside the post's Soldier Readiness Processing Center.
Hasan was shot and paralyzed from the waist down in the attack. His frequent stretching needs will be another trial distraction.
The victims of the shooting: