FDA Approves Over-The-Counter Sale Of Morning-After Pill For Ages 15 And Up
Cashiers will check customers' IDs.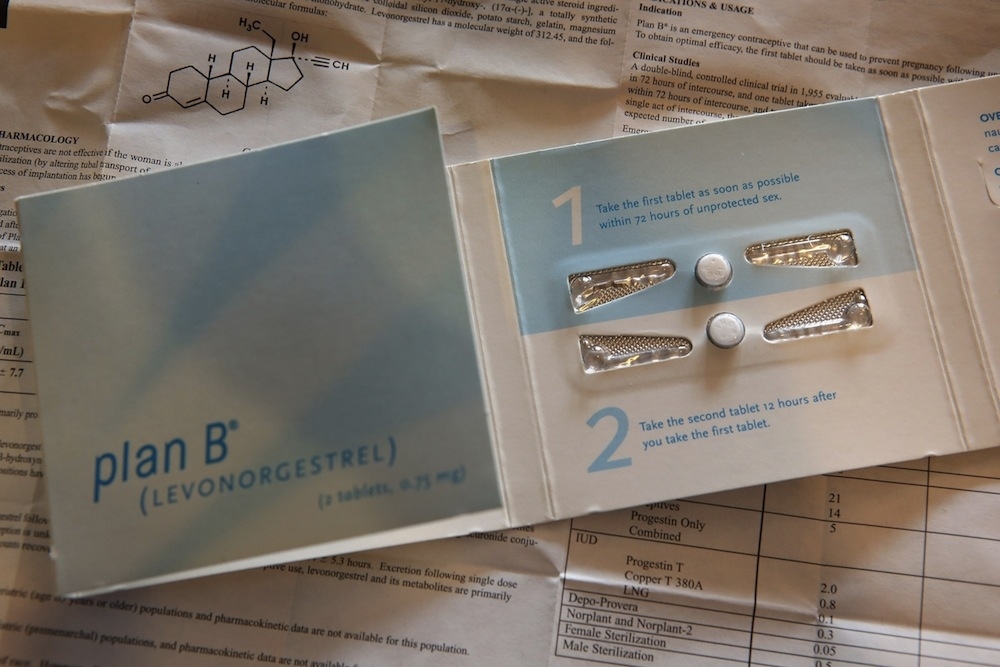 The FDA announced Tuesday that it will allow access to Plan B to people 15 and older without a prescription, but insisted that its decision is not related to an order that came earlier this month from a federal judge to allow unrestricted, all-ages access to the morning-after pill. (That order is still being considered by the Justice Department.) The decision was apparently reached independently via an application submitted by Teva Pharmaceutical Industries prior to the judge's ruling.
Currently, women 16 and younger need a prescription to obtain the morning-after pill — which is designed to be used up to five days after unprotected intercourse — while women 17 and older are able to obtain it directly from their pharmacy counters by showing ID.
In a press release, FDA Commissioner Dr. Margaret Hamburg reiterated the administration's stance that emergency contraception is an effective method of decreasing the rate of unplanned pregnancies.
"The data reviewed by the agency demonstrated that women 15 years of age and older were able to understand how Plan B One-Step works, how to use it properly, and that it does not prevent the transmission of a sexually transmitted disease," she said.
The rest of the FDA release, describing the decision at length:
The U.S. Food and Drug Administration today announced that it has approved an amended application submitted by Teva Women's Health, Inc. to market Plan B One-Step (active ingredient levonorgestrel) for use without a prescription by women 15 years of age and older.

After the FDA did not approve Teva's application to make Plan B One-Step available over-the-counter for all females of reproductive age in December 2011, the company submitted an amended application to make the product available for women 15 years of age and older without a prescription.

The product will now be labeled "not for sale to those under 15 years of age *proof of age required* not for sale where age cannot be verified." Plan B One-Step will be packaged with a product code prompting a cashier to request and verify the customer's age. A customer who cannot provide age verification will not be able to purchase the product. In addition, Teva has arranged to have a security tag placed on all product cartons to prevent theft.

In addition, Teva will make the product available in retail outlets with an onsite pharmacy, where it generally, will be available in the family planning or female health aisles. The product will be available for sale during the retailer's normal operating hours whether the pharmacy is open or not...

Teva has indicated that it plans to educate consumers, pharmacy staff, and health care professionals about the product's new status. It has also indicated its willingness to conduct an audit of the age verification practices after the product is approved to ensure that the age limitation is being followed ...

There are currently three emergency contraceptive drugs marketed in the United States – Plan B One-Step, Plan B, and ella. Plan B, available from generic manufacturers, uses two doses of levonorgestrel (.75 mg in each tablet), taken 12 hours apart, and requires a prescription for women under the age of 17. Ella (ulipristal) is a prescription-only product that prevents pregnancy when taken orally within 120 hours (five days) after a contraceptive failure or unprotected sexual intercourse. The approval of Teva's application for Plan B One-Step does not affect the prescription status of these other drugs.