Edward Snowden Has A New Job, Goatee
A rare photo surfaces, as Snowden's lawyer announces the former IT guy is returning to tech support.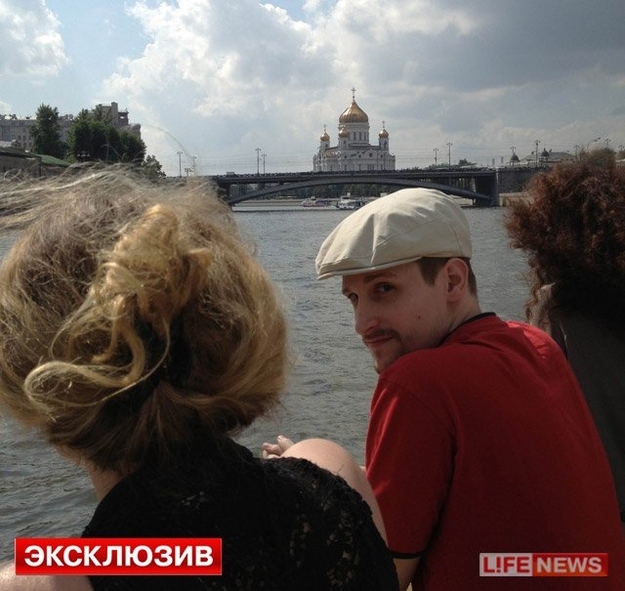 Edward Snowden is employed, a lawyer for the former National Security Agency contractor announced Thursday.
Attorney Anatoly Kucherena said Snowden will begin working in technical support for a large Russian website on Friday, according to RIA Novosti.
Snowden's new employer and exact job title were not specified. In August, just after he was granted temporary asylum in Russia, Snowden was offered a job at VKontakte, Russia's largest social networking site.
"We invite Edward Snowden to Petersburg and will be happy if he decides to join the star team of programmers at VKontakte," founder Pavel Durov said.
It wasn't Snowden's only job offer, his lawyer said at the time.
"I have to say he's getting a lot of job offers coming in," Kucherena said, according to the New Republic. "Offers from journalists to work together, and the like. I've passed them on to him, he'll make the decision himself."
Snowden, most recently a Booz Allen Hamilton infrastructure analyst for the NSA, told the Guardian that he previously worked in the U.S. intelligence community as a "systems engineer, systems administrator, senior advisor for the Central Intelligence Agency, solutions consultant, and a telecommunications information systems officer."
In May, Snowden, then 29, left his home in Hawaii for Hong Kong, where he was interviewed by and leaked an unknown number of top-secret documents to Glenn Greenwald and Laura Poitras.
A month later, fearing capture by U.S. officials, Snowden fled to Moscow in an attempt to get to Latin America. After applying for asylum in dozens of countries — and living in Moscow's airport for more than a month – Snowden decided to stay in Russia. He said he received asylum offers from Venezuela, Nicaragua, Bolivia, and Ecuador, but was unable to travel safely to any one of those countries.